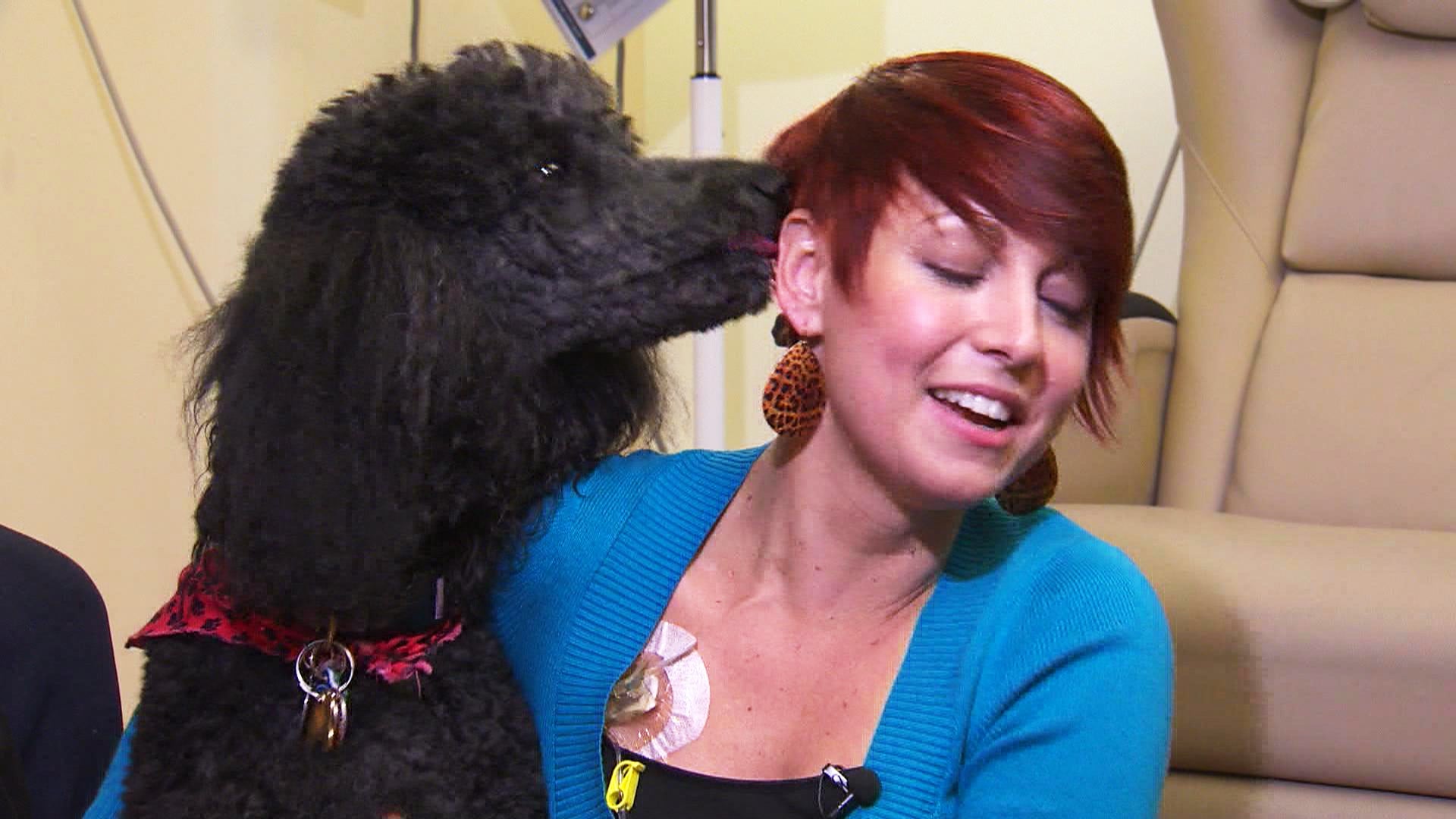 With a lick and a nuzzle, therapy dogs help cancer patients heal
Doctors have long suspected that the bond between people and animals can have healing powers. Now they have scientific proof.
Researchers at Mount Sinai Beth Israel in New York conducted a study of the impact certified therapy dogs have on cancer patients. They discovered that when patients spent time with a therapy dog during chemo and radiation treatment, their emotional well-being and quality of life showed measurable improvement.
"The patients actually came for their chemo and radiation more frequently and it lowered their anxiety and stress," Rachel McPherson, executive director of The Good Dog Foundation, told CBS News' Marlie Hall. The non-profit group provides trained therapy dogs and volunteers to assist people going through medical crises or disaster recovery in New York, New Jersey, Connecticut and Massachusetts. The dogs also take part in educational programs at schools.
For cancer patient Alicia Bertine, spending time with a therapy dog has made a big difference. The 30-year-old has been battling a rare intestinal cancer for 7 years, and says she couldn't have gotten through the last 6 months of chemo without her therapy dog, Piper, by her side.
"Psychologically it helps tremendously because it takes your mind off the chemo. It takes your mind off the pain," she said. "She distracts me, especially when I'm feeling bad."
Her experience, and others like it, helped prove the benefits of animal-assisted therapy in adult cancer patients for the first time.
"These results will enable hospitals to bring therapy dogs in to visit cancer patients on a regular basis," McPherson said.
Doctors say Bertine's cancer is now in remission. "Piper is the best medicine," she laughs. Once she's finished with treatment, she plans to get a dog of her own.
Thanks for reading CBS NEWS.
Create your free account or log in
for more features.