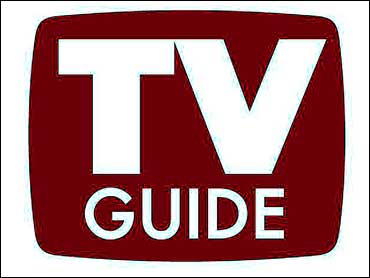 Worse than "Hee Haw Honeys." More trashy than "Celebrity Boxing." Even more painful than the "XFL."
The worst TV shows ever are pretty bad – but "The Jerry Springer Show" tops TV Guide's list.
"Awful television shows are a storied part of our society," TV Guide editor-in-chief Steven Reddicliffe said Friday. "Some of them actually are very successful and are great guilty pleasures. And no one has turned guilty-pleasure TV into more of an art form than Jerry Springer."
The list is in the July 20 issue of the magazine, on newsstands Monday.
"The Jerry Springer Show," a syndicated daytime talk-show hit since 1991, was first on a list of 50 worst shows only two months after TV Guide listed the best 50 shows.
Second worst on the new list was NBC's "My Mother The Car," 1965-66, followed by NBC, UPN and TNN's "XFL," 2001; ABC's "The Brady Bunch Hour" (1977); and CBS' "Hogan's Heroes" (1965-71).
Rounding out the top 10 were "Celebrity Boxing" (Fox, 2002-present); "AfterMASH" (CBS, 1983-84); "Cop Rock" (ABC, 1990); "You're in the Picture" (CBS, 1961); and "Hee Haw Honeys" (syndicated, 1978-79).
Number 26 on the list is Lucille Ball's "Life with Lucy." She came in number two on the 50-best list two months ago with "I Love Lucy." Jerry Seinfeld was number one on that list.
All the networks appear on the worst-shows list. Even PBS got in at 50 with "Barney and Friends."
Viewers can vote for what they think is the worst the tube has offered, at the magazine's Web site -- TVGuide.com -- starting Monday.
Thanks for reading CBS NEWS.
Create your free account or log in
for more features.