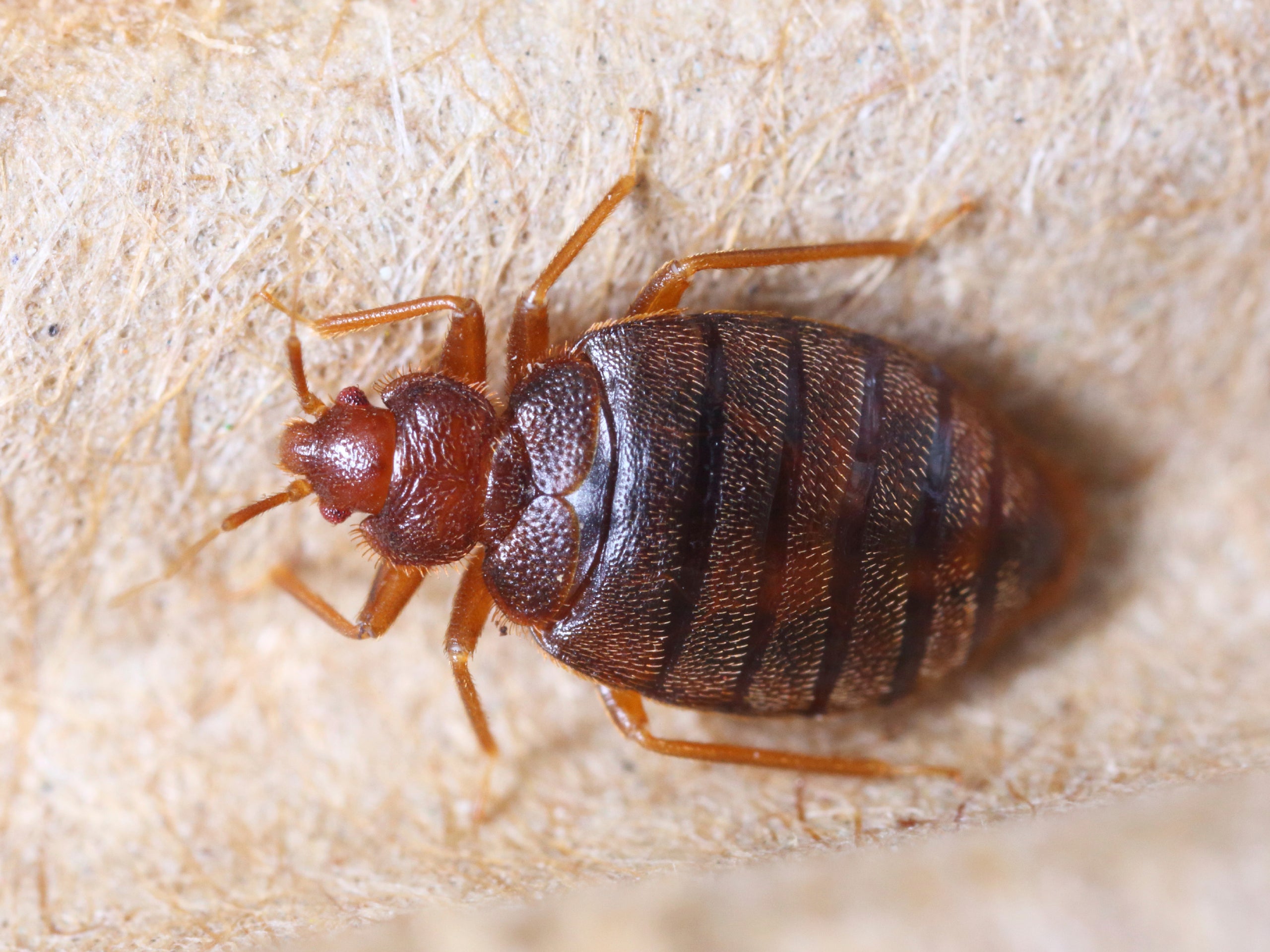 These are the worst U.S. cities for bedbugs
Bedbugs are a build-in hazard of city living. Like so many of us, these parasites love the endless food options, convenient transportation, lively crowds and the comforts of a warm home. All reasons why the U.S. is top territory for bedbugs.
This week, the pest control company Orkin released their annual Bedbug Cities list, which is based on the number of treatments the company performed from January to December 2014. The company reports an 18 percent increase in business last year. An industry report finds Americans spent some $446 million in bedbug extermination in 2013, up from $70 million in 2004.
Which cities are worst? Chicago leads the company's list for the third year in a row. It seems a little wind doesn't deter these critters.
Next on the list are Detroit; Columbus, Ohio; Los Angeles; and Cleveland-Akron-Canton, Ohio.
Unfortunately, a number of cities crawled higher up on Orkin's Bedbug Cities List. Seven cities made double-digit jumps compared to their rankings in 2013, including Omaha, Nebraska; Lexington, Kentucky; Sacramento, California; Grand Rapids, Michigan; Buffalo, New York; Charleston, West Virginia; and Louisville, Kentucky.
Several cities dropped significantly in the past year, with the biggest improvements in Syracuse, New York; San Diego; Miami; Greenville, South Carolina, and Atlanta.
Myrtle Beach, South Carolina; St. Louis; Bowling Green, Kentucky; and Ft. Wayne, Indiana, all appear for the first time on Orkin's list.
When it comes to finding a place to call home, bedbugs do not discriminate as long as there is a human host in sight to provide a warm meal of blood. That's why pest control companies find themselves clearing not just homes, but also five-star hotels, public transportation and office building.
See where your city measures up when it comes to these blood-suckers:
Chicago
Detroit (+2 spots from 2013)
Columbus, Ohio
Los Angeles (-2)
Cleveland - Akron - Canton, Ohio (+1)
Dallas - Ft. Worth (+7)
Cincinnati (-2)
Denver (+1)
Richmond - Petersburg, Va. (+2)
Dayton, Ohio (-3)
Indianapolis (-1)
Houston (+4)
Seattle - Tacoma (+5)
Washington, District of Columbia - Hagerstown, Md. (-6)
Milwaukee (+6)
San Francisco - Oakland - San Jose (+3)
Raleigh - Durham - Fayetteville, N.C. (-5)
New York (-1)
Charleston - Huntington, W.Va. (+11)
Grand Rapids - Kalamazoo - Battle Creek, Mich. (+13)
Omaha, Neb. (+16)
Louisville, Ky. (+10)
Nashville, Tenn.
Lexington, Ky. (+16)
Atlanta (-10)
Buffalo, N.Y. (+12)
Sacramento - Stockton - Modesto, Calif. (+14)
Syracuse, N.Y. (-14)
Boston - Manchester (-9)
Charlotte, N.C. (-5)
Baltimore (-4)
Phoenix - Prescott (-4)
Miami - Ft. Lauderdale (-11)
Knoxville, Tenn. (-3)
Cedar Rapids - Waterloo - Dubuque, Iowa (-6)
Minneapolis - St. Paul (+8)
Hartford - New Haven, Conn. (+3)
Champaign - Springfield - Decatur, Ill. (-3)
San Diego (-13)
Lincoln - Hastings - Kearney, Neb. (-1)
Kansas City, Mo. (+9)
Honolulu (+3)
Albany - Schenectady - Troy, N.Y.
Colorado Springs - Pueblo, Colo. (-2)
Myrtle Beach - Florence, S.C.
St. Louis
Greenville - Spartanburg, S.C. - Asheville, N.C. (-11)
Bowling Green, Ky.
Ft. Wayne, Ind.
Toledo, Ohio (-4)
Thanks for reading CBS NEWS.
Create your free account or log in
for more features.