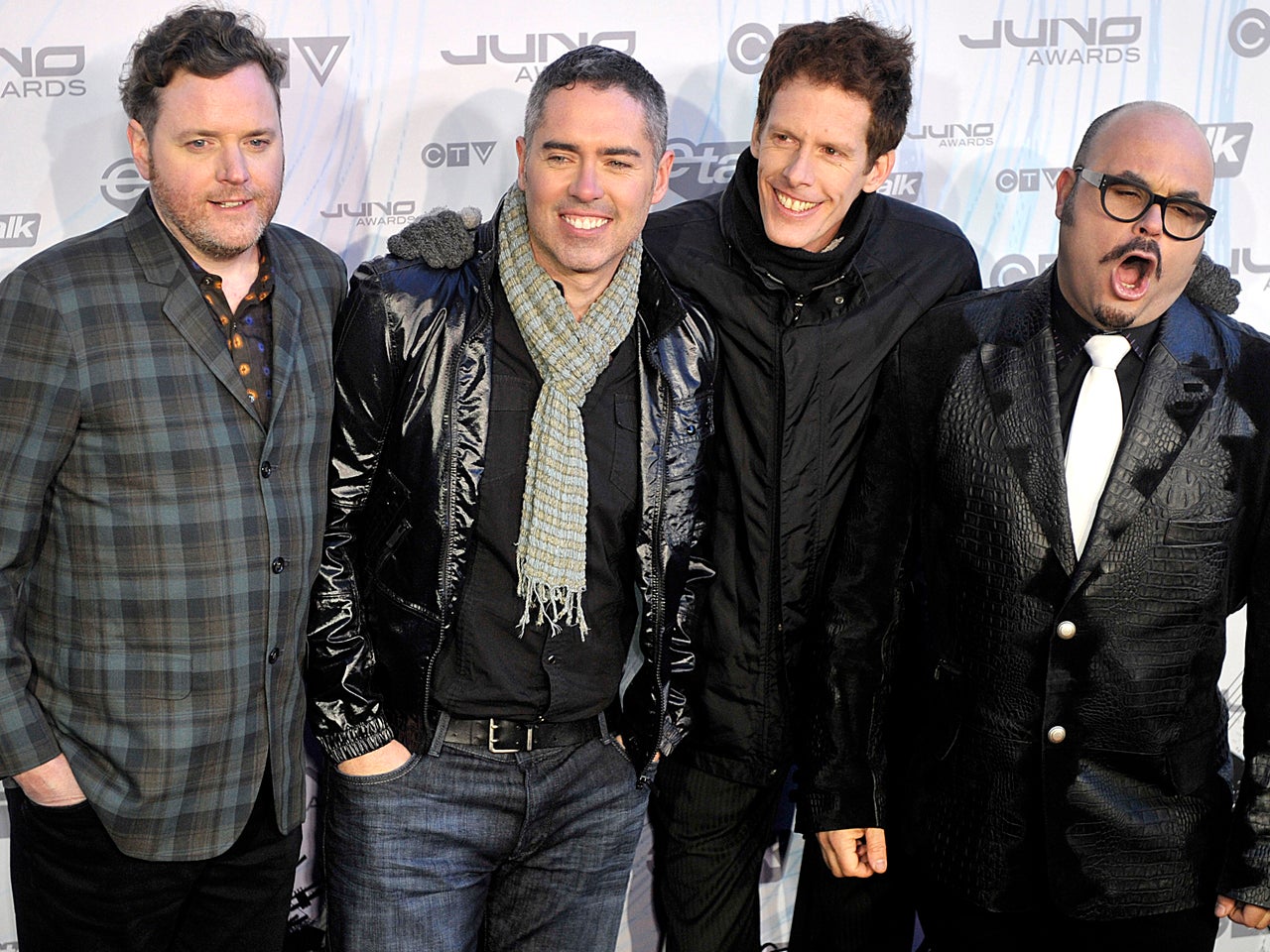 The story behind "The Big Bang Theory" theme song
"Our whole universe is in a hot dense state..."
The second you hear that first line, you know what's coming next: an episode of "The Big Bang Theory."
Since the show debuted in 2007, Barenaked Ladies could be heard in the opening credits. The theme song of the hit CBS series was created and recorded by BNL specifically for the show. And the same track will play again when season 7 of the Emmy-winning series returns tonight (Thursday, Sept. 26) at 8 p.m. ET.
Ed Robertson and Tyler Stewart told CBSNews.com that they really feel like a part of the show, particularly with the show's creators. "They've been so great with us, too -- Chuck and Bill. First of all, Chuck Lorre is a great musician, too, and Bill Prady has been probably involved in all the sitcoms I ever liked."
Stewart added, "Everybody on the show -- all the actors and the crew, the writers and stuff -- they've been really kind to us. We visited the set a few times. We've played a couple of their parties, but they're having such a great time. I guess a massive mega-hit TV show will have everyone having a great time. It's just great energy to be around and super to be involved."
A full-length version of the theme song surfaced in 2007, and in 2011 it appeared on BNL's best-of album, "Hits from Yesterday & the Day Before."
To find out why the song almost didn't happen, check out our video interview above.
Thanks for reading CBS NEWS.
Create your free account or log in
for more features.