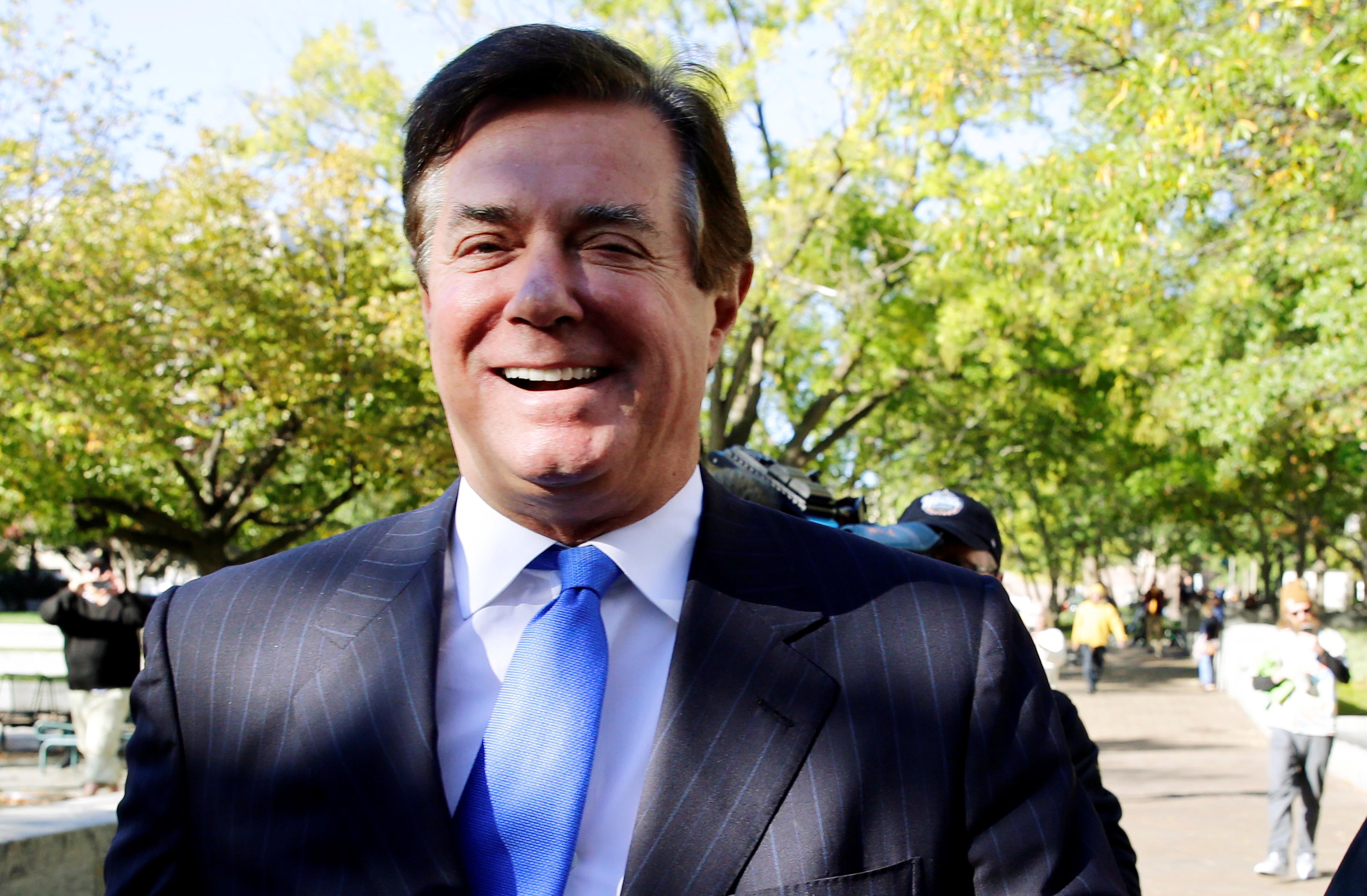 The evidence Paul Manafort doesn't want the jury in his first trial to see
Former Trump Campaign Chairman Paul Manafort has asked a federal judge in Virginia to bar evidence related to his lobbying work in Ukraine. He wants more than 50 exhibits from special counsel Robert Mueller's office to be excluded from his trial, arguing that they "are irrelevant to this tax and bank fraud trial."
The documents consist mostly of emails, memorandums, and some photos from Manafort's lobbying work over the years on behalf of former pro-Russian Ukrainian President Viktor Yanukovych, the government of Ukraine, and the Party of Regions. Prosecutors for the special counsel have argued that using exhibits like this in a bank fraud trial help illustrate Manafort's relationship with Yanukovych, which resulted in millions in income for Manafort.
Manafort, whose trial is scheduled to begin Tuesday, faces 18 counts in Virginia for filing false income taxes, failure to report foreign bank accounts, and committing bank fraud in relation to his lobbying work. At a hearing on Monday, prosecutors for the special counsel argued that these exhibits "are the core of the case" and must be admitted.
The correspondence in many of the emails takes place between Manafort and his Davis Manafort colleagues: former co-defendant, Richard Gates and current co-defendant in the D.C. case, Konstantin Kilimnik. Others show conversations with Tad Devine, a Democratic political aide who worked on the campaigns of John Kerry, Al Gore and most recently, Bernie Sanders. Devine and his media consulting firm had worked with Davis Manafort on its efforts in Ukraine.
In one of the emails from 2012, Gates says to the group, "Gents... we have once again reached the point in time where we should cast aside all U.S. political work in favor of everyone's most beloved country - Ukraine."
Devine, in another email gives Manafort his day rate to work in Ukraine in 2014. "My rate for something like this would be $10,000/day, including travel days," he tells Gates in an email. "That would be 5 days at $10G/day for $50,000.00. You would need to make the travel arrangements, and transfer the $50G before the trip."
Devine's firm, Devine Mulvey Longbaugh, said in a statement Thursday that it has helped the special counsel's prosecution against Paul Manafort and is "happy to assist in the important fact-finding work of this investigation to achieve justice and protect our democracy."
Other documents show memoranda regarding television ads for Yanukovych's Party of Regions. One exhibit lifts HBO's "Mad Men's" famous opening credit sequence visually, but not the hit show's writing. "Only the Party of Regions can work with every level of government to create and protect jobs and improve local services," the proposed voiceover reads.
Whether or not these exhibits are excluded from the trial, the evidence the special counsel has collected shows that on multiple occasions Manafort was conducting lobbying efforts on behalf of Ukrainian political parties in the U.S. In June, Manafort and Kilimnik were charged with witness tampering in the D.C. case, in which Manafort faces charges for failing to register as an agent for a foreign principal, after giving two potential witnesses a "heads up," about the work done on behalf of Ukraine in the United States. Manafort told the two witnesses, "I have made clear that they worked in Europe."
Many of the documents are talking points and updates written for and, in some cases, by Manafort and discuss much of his work on behalf of Ukraine in the United States. A memo addressed to Yanukovych bears the subject line "US Government Activity." Dated February 4, 2013, details how President Obama's second term in office would benefit Ukraine because of key personnel changes in his administration as well as on Capitol Hill. Later that month, Manafort provides Yanukovych with a "US Government Update" in which he writes, "the important point I want to emphasize is that the team is fully engaged and active in the Administration and the Congress."
Manafort is not facing the conspiracy and foreign agent charges at the Eastern District of Virginia trial -- he'll face those charges afterward, in a D.C. federal court in September. Manafort's trial in the Eastern District of Virginia is scheduled to begin July 31.
Thanks for reading CBS NEWS.
Create your free account or log in
for more features.