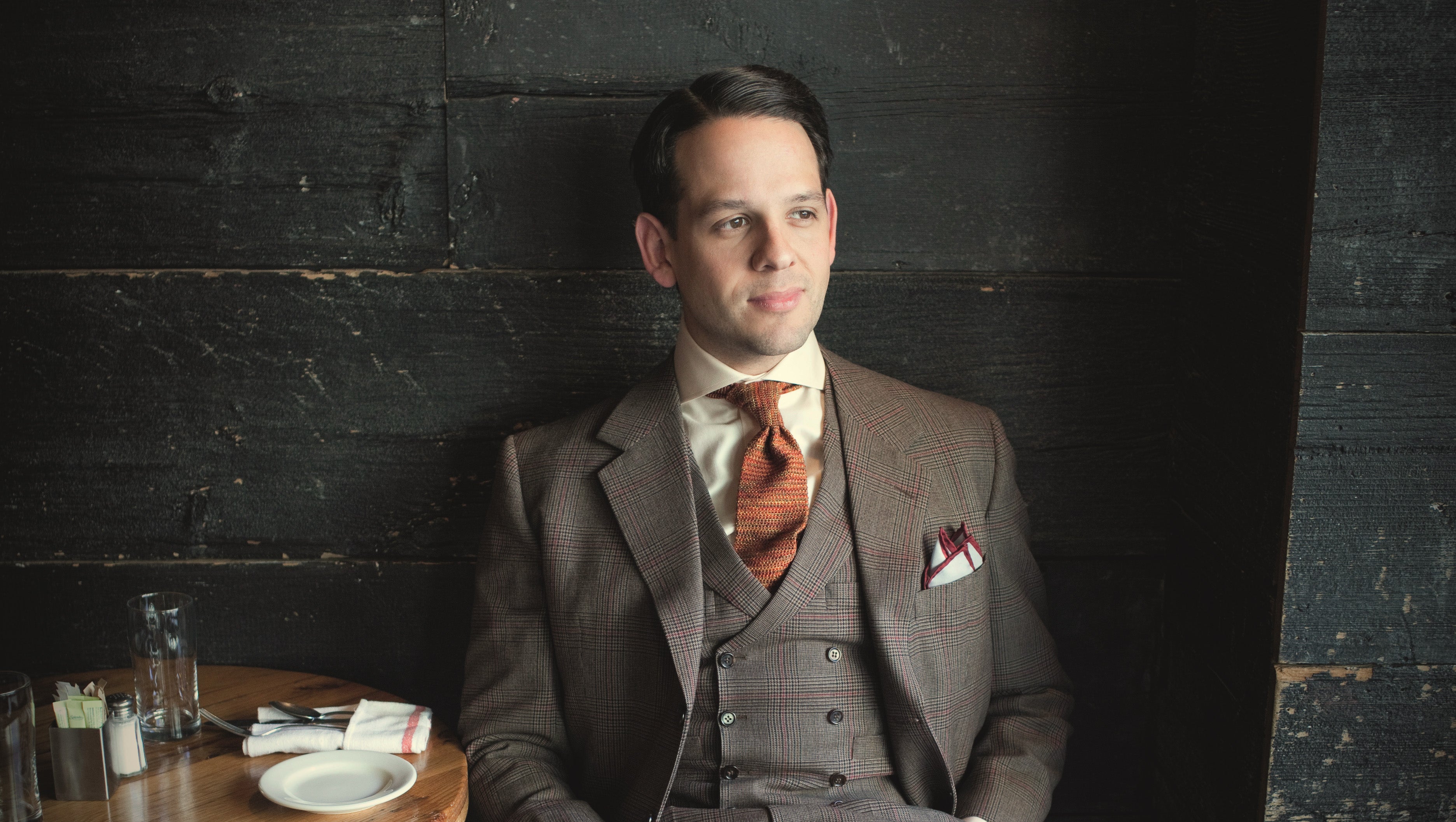 ​The dandy: Celebrating the exquisite gentleman
With a cane and hat just about anyone can look quite the dandy. Meet the fine and dandy gentlemen our Serena Altschul has been watching:
"My style is a little bit of Jazz Age," said Dandy Wellington. "There's that old Harlem feel." And the fit of his clothes? "A bit looser; my trousers are up to here. My lapels are wider."
And that's just the start. Then there are the socks, the sock garters, the arm bands, the vest, the pocket watch, the Boutonniere -- and eventually a check in the mirror.
"When I feel put-together is when I feel most comfortable," he said.
And he never leaves home without a hat.
He goes by the stage name Dandy Wellington, but this is no act. When Altschul asks if might ever bump into him on the street wearing sweatpants and a T-shirt, Wellington replies, "No. Sorry."
And as his name implies, Dandy Wellington is one of a rare breed of men for whom dressing well is not just a hobby, but a lifestyle.
So what is a "dandy"?
"The definition that we took for our book, is a man obsessed with personal elegance," said Nathaniel Adams, Dandyism.net's current "Dandy of the Year." He and photographer Rose Callahan spent five years studying these unconventional but impeccably-clad men for their book, "I Am Dandy: The Return of the Elegant Gentleman" (Gestalten).
"With Dandies, it's their whole being, -- they couldn't exist any other way," said Adams. "If they were on a desert island, they'd polish their shoes with squid ink, and they'd use a fish bone as a tie pin."
Think Oscar Wilde . . . journalist Gay Talese . . . or screen legend Fred Astaire. But who else is a dandy?
George Clooney? "No," said Adams.
Director John Waters? "Yes," says Callahan.
Justin Timberlake? "I think he might be a little too fashionable," said Adams. "He's always changing his style."
Willy Wonka? "I would say, Yeah. I think so,'" said Callahan. "I'd have to see Willy Wonka's closet to see."
And then there's New York City attorney Edward Hayes. Altschul caught up with him at Beckenstein's Bespoke, with his longtime tailor and friend Jonathan Boyarsky.
Altschul asked, "True or false: there's a rumor that you refuse to wear a bullet proof vest?"
"Oh, that's true," Hayes replied. "What happened was, I represent a guy who beats his wife to death. Terrible, terrible man. I go to his house with the cops, and the cop says, 'Put on a bullet proof vest.' I said, 'No way -- it'll ruin the fit of my suit, and if the TV stations show up I'll look terrible!'"
In 1987, another dandy, author Tom Wolfe, dedicated his classic, "The Bonfire of the Vanities," to Hayes.
Hayes said he has a thing for women's shoes: "I like to buy women's shoes. I represented some very expensive call girl rings, and I used to go shopping with them all the time. They were making a lot of money, and they'd bring me along for style advice!"
Hayes has a classical style. Other dandies are into vintage menswear. Some are more fashion forward.
And then there are the just plain eccentric.
But the father of modern dandyism was socialite Beau Brummell. In 19th century England, Adams said, "Dressing well still involved powdered wigs and lots of jewels and brocaded silks, and really flamboyant stuff. Beau Brummell basically slimmed everything down, and basically created what we now recognize as the suit."
And there were some pretty great legends about him: "There's the rumor that he shined his boots with champagne," said Adams. "He probably didn't. But he certainly did nothing to quash that rumor."
However, the actual word "dandy" has been around for much longer, immortalized in song and film.
"In the American Revolution, obviously the British troops were professional soldiers," said Adams. "They had immaculate uniforms. They were very well put-together. The American rebels were wearing whatever was on their back. And the British liked to make fun of them for being slovenly, for being uncultured. So they sang the song 'Yankee Doodle Dandy.'"
Yes, a cherished American song was a put-down.
And as for how American men dress today . . . Hayes was asked his opinion of the average Man on the Street: "Well, first of all he's fat. That's the first problem, is they don't keep in shape. You can't look good if you don't keep yourself healthy. But the average guy on the street doesn't care, and it shows."
So guys, take note: Clothes don't just make the man -- they make a difference, a real difference.
For more info:
Thanks for reading CBS NEWS.
Create your free account or log in
for more features.