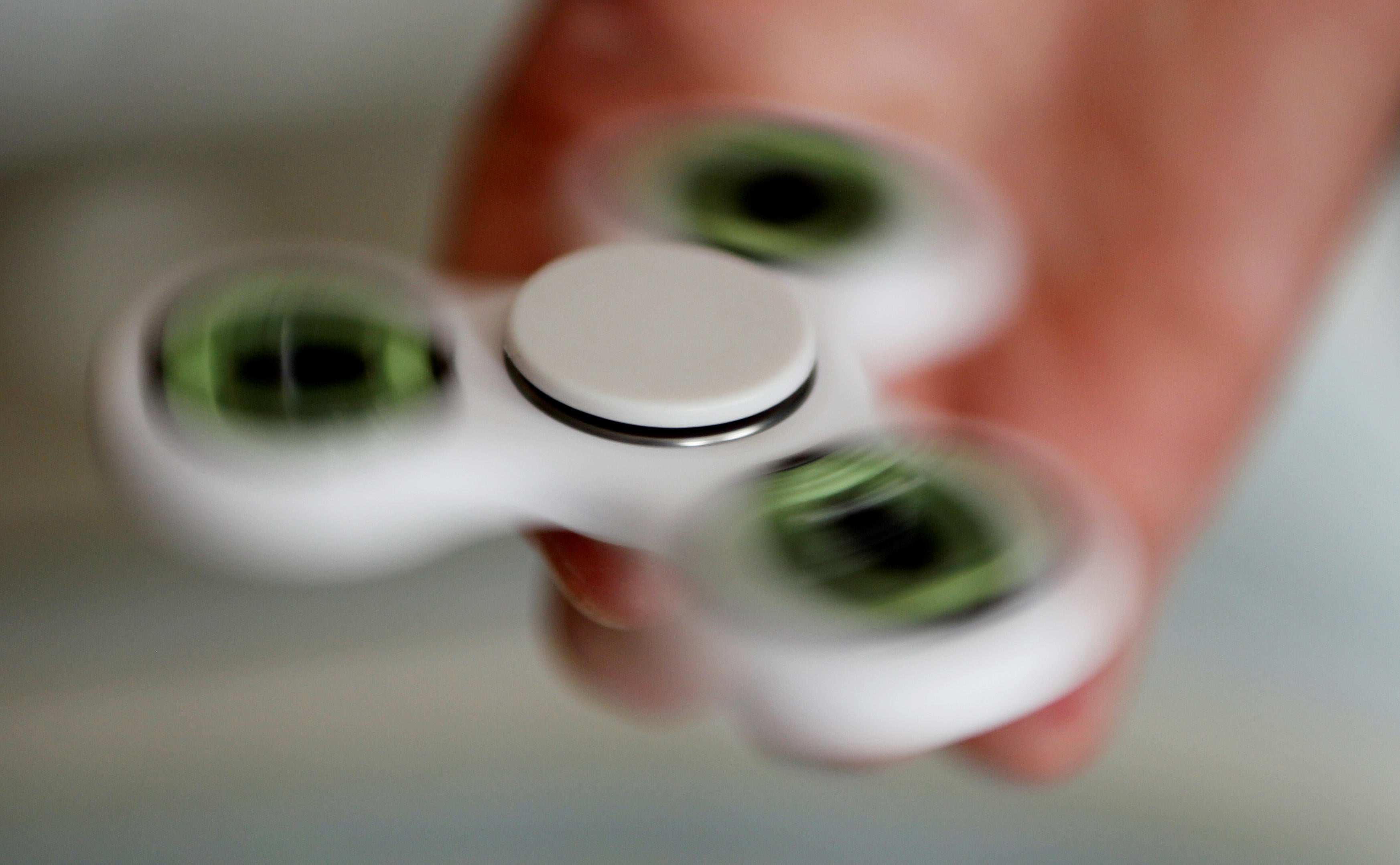 Texas mom posts warning after daughter chokes on fidget spinner
A Texas mother is warning others about the potential dangers of fidget spinners, the toy craze currently sweeping the nation, after her daughter almost choked on one of its parts.
Kelly Rose Joniec said she was driving home with her daughter from a swim meet when she began hearing retching noises from the back seat.
"Looking back in the mirror, I saw her face turning red and drool pouring from her mouth – she could utter noises but looked panicked so I immediately pulled over," Joniec wrote.
After she attempted the Heimlich maneuver but failed, she immediately rushed the girl to urgent care.
From there, they were taken to Texas Children's Hospital where an X-ray showed a piece of the spinner lodged in her esophagus.
Her daughter had to have an endoscopic procedure to get the object removed. She said she'd put part of the fidget spinner in her mouth to clean it and somehow swallowed it, Joniec wrote.
"Fortunately we had a positive outcome, but it was pretty scary there for a while...not only because of the initial ingestion, but then the concern about the composition and structure of the object, and finally, the risk with general anesthesia," she wrote.
Joniec said the doctor was "fascinated" as he'd just learned of the fidget spinner fad that morning at the mall with his son.
Joniec said she is sharing the story in hopes that parents of young children will realize these toys can pose a potential choking hazard.
The toys were originally designed to help kids stop fidgeting and concentrate but some teachers say they're becoming a major distraction in the classroom.
Thanks for reading CBS NEWS.
Create your free account or log in
for more features.