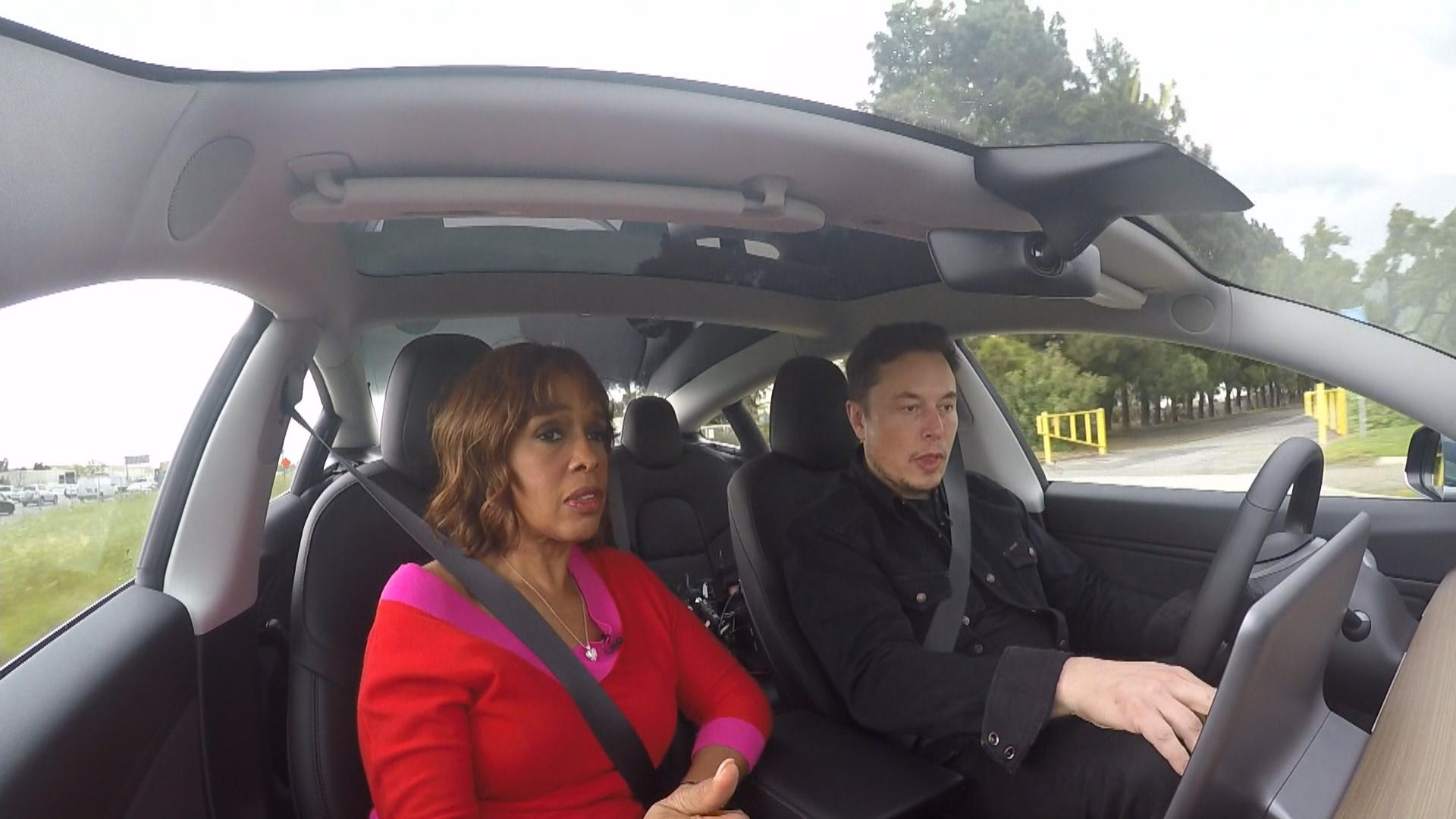 Tesla CEO Elon Musk addresses autopilot system safety concerns: "We'll never be perfect"
Federal investigators forced Tesla out of the probe of a deadly crash in California last month involving the electric carmaker's autopilot system. The driver died after crashing into a highway barrier. The National Transportation Safety Board said Thursday that Tesla released information about the investigation before it was confirmed. But in a statement, Tesla said it withdrew from the panel, adding: "We believe in transparency, so an agreement that prevents public release of information for over a year is unacceptable."
Tesla's Model 3 stands out for its sleek, minimalist design, but it's the autopilot system that's been getting renewed attention. The function aids driving tasks like staying within a lane, but it is not supposed to replace a human driver. "CBS This Morning" co-host Gayle King experienced the autopilot system in the Tesla Model 3 this week and asked CEO Elon Musk about the safety concerns.
"Well what's the purpose of having autopilot if you still have to put your hands on the wheel, Elon?" King asked Musk, who replied, "Oh it, it because the probability of an accident with autopilot is just less."

Less likely but not impossible. Federal investigators are looking into last month's deadly crash in California involving a Model X operating in autopilot mode.

"The system worked as described, which is that it's a hands-on system. It is not a self-driving system," Musk said.

A week after the accident, Tesla announced that "the driver had received several visual and one audible hands-on warning earlier in the drive and the driver's hands were not detected on the wheel for six seconds prior to the collision." Releasing that information drew criticism from federal officials who had not yet finished their own investigation.
"Well, it's actually, we've always released the results….And the NTSB takes, they take a long time to complete an investigation. They'll take over a year. So I said like, 'We, you know, can't wait for a year to release information.' That's way too long," Musk said.
Too long especially for a company under such intense public scrutiny.

"It's important to emphasize we'll never be perfect," Musk said. "Nothing in the real world is perfect. But I do think that long term, it can reduce accidents by a factor of 10. So there are 10 fewer fatalities and tragedies and serious injuries. And that's a really huge difference."
Thanks for reading CBS NEWS.
Create your free account or log in
for more features.