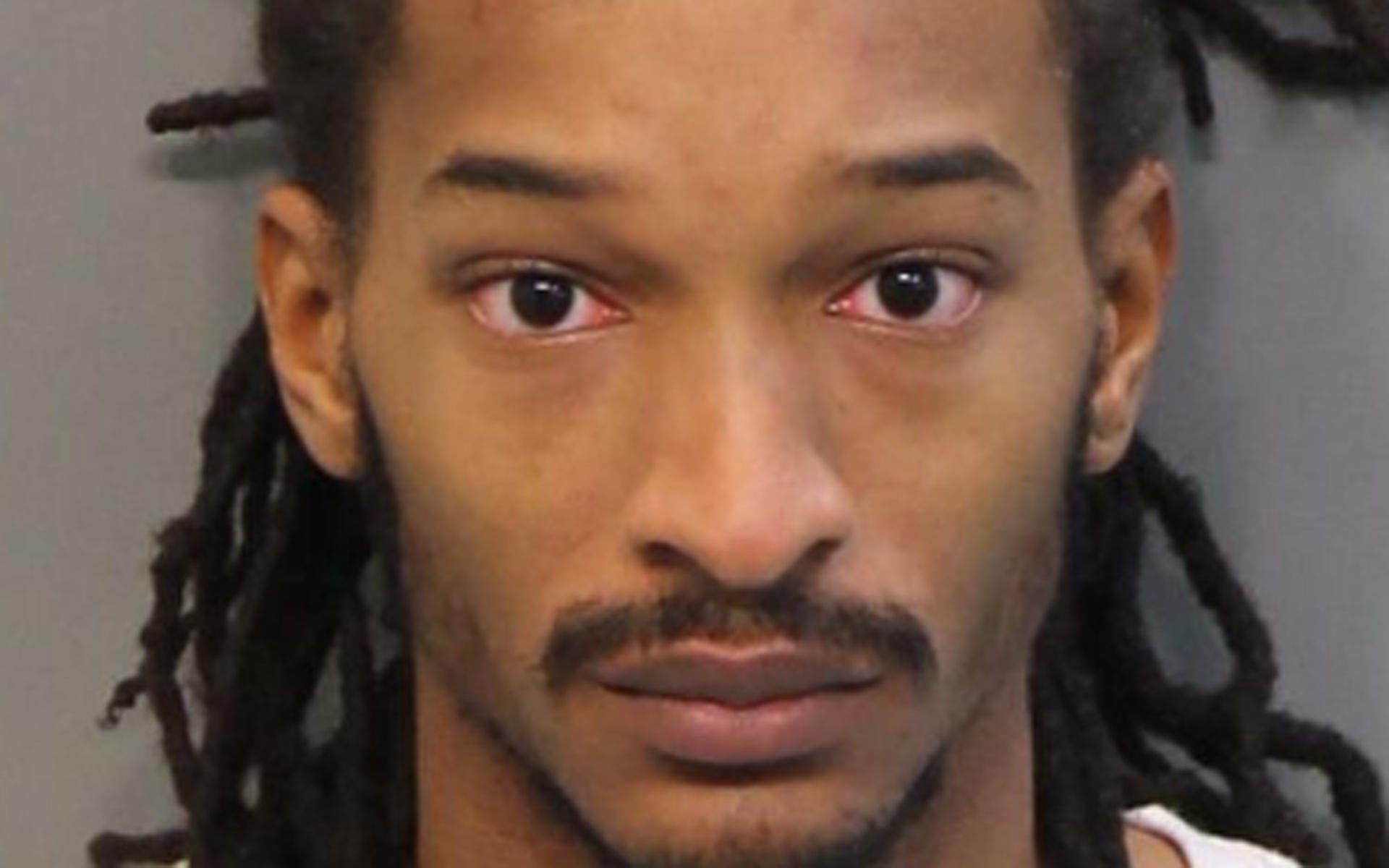 Tennessee school bus crash probe finds no alcohol, drugs in Johnthony Walker's blood
CHATTANOOGA, Tenn. -- Authorities found no trace of alcohol or drugs in a school bus driver's blood after a deadly crash in Tennessee.
Chattanooga police Sgt. Austin Garrett told reporters Wednesday that the Tennessee Bureau of Investigation tested 24-year-old Johnthony Walker's blood.
Five children died in Monday's crash. Six remain hospitalized.
Walker was arrested and charged with five counts of vehicular homicide. Police said Walker was driving well over the posted 30 mph limit when he lost control of the bus, which was not equipped with seat belts.
He was jailed, with bail set at $107,500, on charges that also included reckless driving and reckless endangerment. It was not immediately clear whether he had a lawyer. A court appearance is scheduled Nov. 29.
Garrett also told reporters that no one who investigators have spoken to could verify whether Walker told the children "Are y'all ready to die?" before the crash as the mother of three kids who were aboard the bus told CBS News and other media.
"My daughter said right before the bus flipped that he was speeding around the curve and asked them 'Are y'all ready to die,'" Jasmine Mateen told CBS News correspondent Mark Strassmann. Mateen's 6-year-old daughter was killed.
Garrett told reporters that investigators haven't spoken with all of the witnesses and that the investigation was ongoing.
Walker's mother, Gwenevere Cook, said she spoke with her son after the crash, reports CBS News correspondent Manuel Bojorquez.
"He said, 'I love you, Mom. I've been in an accident on the bus,' and he said, 'Mom, there are kids dead. I hope it's not my fault,'" she said.
Media outlets have reported parents complained before the crash about the bus speeding through the neighborhood. The Hamilton County School Board has repeatedly refused to confirm whether it received complaints involving Walker, who was employed by an outside bus contractor, Durham School Services.
NTSB Chairman Christopher Hart said during a press conference on Wednesday that Tally Road, where the crash was, was not on the designated route for that school bus. Hart said they are exploring whether or not the driver had gone this way before, and why he took this route.
Hart said they are aware that the driver had another job, working seasonally for Amazon. He said they are looking into whether that contributed to driver fatigue.
Hart also said the cameras were badly damaged in the crash, which has delayed looking at surveillance video.
Three of the children killed were in fourth grade, one was in first grade and another in kindergarten, said Kirk Kelly, interim superintendent of Hamilton County schools. Their families were notified, but their names were not released. All the children went to Woodmore Elementary School.
Reeling from the tragedy, Chattanoogans lined up to donate blood and created a memorial of flowers and stuffed toys at the crash scene.
"The most unnatural thing in the world is for a parent to mourn the loss of a child," Mayor Andy Berke said. "There are no words that can bring comfort to a mother or a father."
LaFrederick Thirkill remembered his 9-year-old cousin, Cordayja Jones, as a girly-girl, who liked dressing up and giving hugs.
Thirkill is the principal at Orchard Knob Elementary, where Cordayja attended before changing schools to Woodmore Elementary.
She was a polite little girl, he said. Even though he was her cousin, she called him "Mr. Thirkill" when she saw him in the hallways.
"I remember her as just a kid who always smiles," he said. "I never saw her sad, never saw her mad. The kid that always smiled and she's leaning in to give me a hug. Very soft-spoken, but her actions were very kind and very gentle."
At an evening prayer vigil Tuesday, a local church overflowed and a gospel choir boomed out songs. Preachers spoke of grief, strength and faith.
Children the same age as those who died got antsy in the capacity-filled lobby. Reality intruded, as an usher walked a tearful woman through the crowd.
"This woman needs a seat," he said. "She lost her daughter."
Parents used to sending their children off to school every day without incident struggled to cope with the news.
"It's real tough," said Dujuan Butchee, whose eighth-grader daughters, Jamya and Janesa, used to attend the same school as the youngsters killed in the wreck. "It's tough on my kids because they know some of the victims as well."
Butchee said it wasn't the first time he had heard about a bus speeding: "I think it should wake up more bus drivers to be more cautious because you're dealing with a lot of kids' lives."
As the National Transportation Safety Board investigation got underway, NTSB chairman Christopher Hart said the agency will look at such factors as the driver's actions, the condition of the bus and whether seat belts - something the NTSB has been pushing for - would have made a difference.
Walker had been in an accident in September. According to the police report, he was heading into a blind curve and hit an SUV when he crossed over into the oncoming lane to maneuver the bus around the bend. There were no children in the front rows of the bus and no reports of injuries, and the damage to both vehicles was considered minor.
Previously, Walker's license had been suspended for about a month in 2014 for failure to show proof of insurance, according to state commercial driver records. He appeared to have no criminal record in Tennessee, authorities said.
Hamilton County School District spokeswoman Amy Katcher referred all questions about his performance and that of other Durham drivers to the company.
"Legally, there is no way that we could discipline someone who is not our employee," she said. "We've got 192 Durham bus drivers. Obviously, this is a bad one."
Durham CEO David A. Duke issued a statement on Twitter saying the company was "devastated" by the accident and working with police and school officials to investigate. Company officials did not return calls and emails seeking comment.
Based in Warrenville, Illinois, Durham operates about 13,700 vehicles across the U.S. and has nearly as many drivers, according to the Federal Motor Carrier Safety Administration. It had a "satisfactory" safety rating from the agency in July 2015.
The company has had 346 crashes over two years, including three resulting in deaths and 142 with injuries, federal figures show. During that period, it had 53 incidents involving unsafe driving violations.
Thanks for reading CBS NEWS.
Create your free account or log in
for more features.