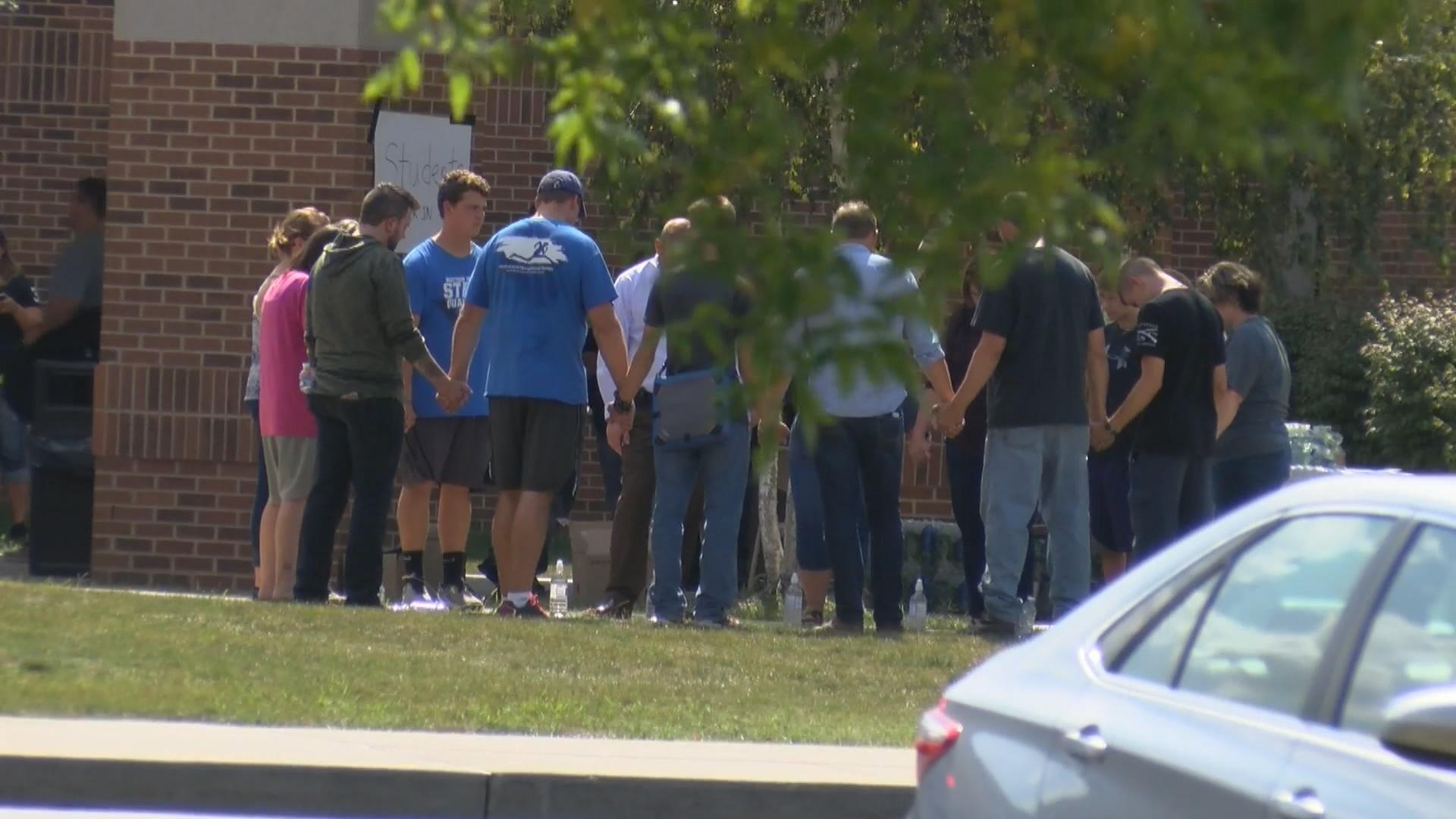 Illinois school where teacher took down gunman recently trained for active shooters
New details Friday morning about the high school teacher who stopped a student gunman in Illinois on Wednesday. Investigators are working through about 200 interviews to figure out the gunman's motive and how he obtained his weapon, but police are already pointing to the incident as an example of the value of preparing teachers to respond to active shooters.
According to witnesses, veteran math and P.E. teacher Angela McQueen grabbed the shooter's arm and subdued him after he opened fire in Mattoon High School's cafeteria.
Mattoon police chief Jeff Branson said the school recently trained for active shooters. Confrontation is considered "a strategy of last resort," but if needed, it should target the shooter's ability to aim. According to witnesses, that's exactly what McQueen did.
One student was wounded and later released from the hospital. The suspect, who is a minor, is charged with aggravated battery with a firearm.

Jenni Hudspath and friends spent Thursday decorating Mattoon High School to comfort classmates who fled the shooting in terror and to honor the teacher now being hailed as their hero.
"She saved so many lives," one student said. "We've got a little balloon that says, 'You're No. 1,'" said another.
McQueen and hundreds of students were in the school cafeteria Wednesday when the student began firing.

One boy was struck in the hand and chest. He's now in good condition and his mother posted on Facebook that her family was, "very blessed it's not worse." She described McQueen lunging for the shooter's arm, forcing it upward.
"He fired 5-6 more rounds into the ceiling as she took him down," she wrote.
"When she saw the situation and, you know, 'Okay, this kid's going to kill somebody if I don't do something,' she just took action,'" said Angela's mother, Barbara McQueen.

"I don't even think she gave it a thought. Because when she saw the gun, it was just like 'oh my goodness, we're not going to have another Sandy Hook!' She just reacted instinctively," Barbara said.

McQueen was a high school basketball star, a power forward who followed her parents into teaching. She's been at Mattoon High School for 17 years.

"Mrs. McQueen is Chuck Norris, basically," one student said.
Thanks for reading CBS NEWS.
Create your free account or log in
for more features.