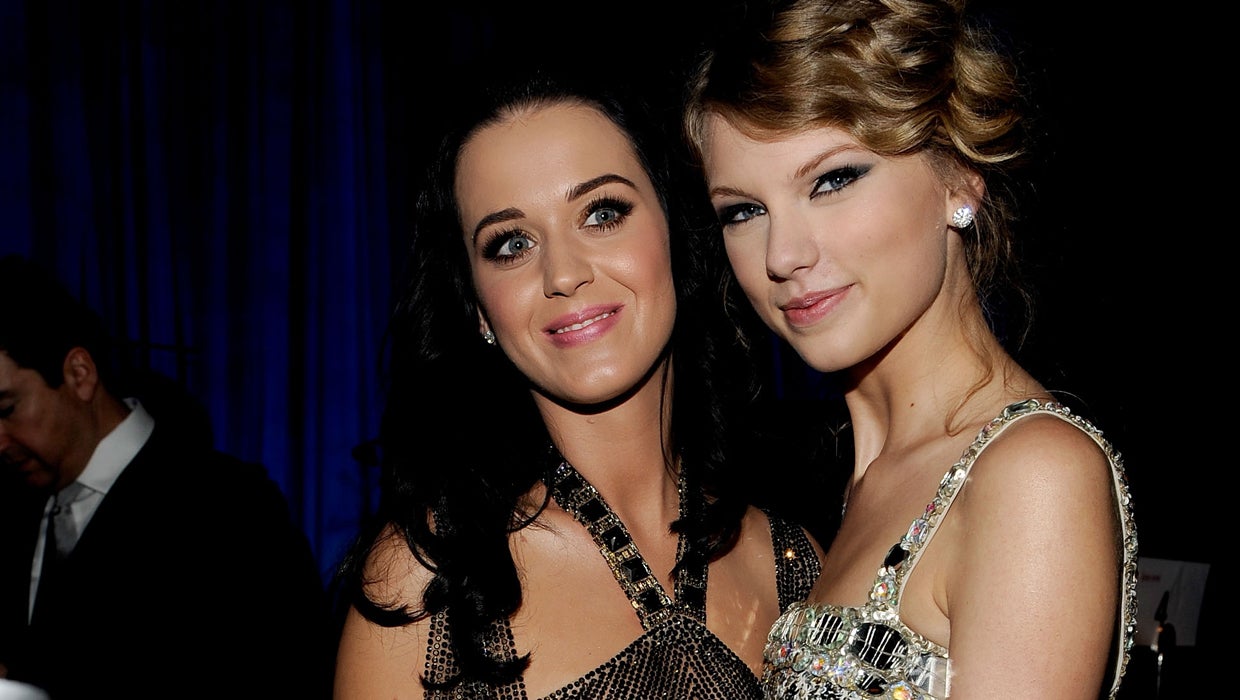 Taylor Swift and Katy Perry officially make up
It's official: Taylor Swift and Katy Perry have buried the hatchet. Though Perry has publicly expressed interest in making up with her former rival several times, this time, she finally succeeded after literally extending an olive branch to Swift on the opening night of the "Reputation" singer's new tour. Swift performed Tuesday at the University of Phoenix Stadium in Glendale, Arizona
Swift shared a video on her Instagram Stories on Tuesday that showed Perry's peace offering. The package included an olive branch and a letter in wich Perry said she was "deeply sorry" and wanted to "clear the air." Swift responded that it "means so much to me" and wrote over the video "Thank you Katy."
The feud started in 2014 after Swift's Rolling Stone cover story revealed that she had a new song about a pop star nemesis. Swift declined to name names in the article, but she did say that the feud was business-related and said the other singer had taken one of her dancers. Fans quickly pointed out that Perry had lured Swift's dancers to work for her tour.
Afterward, Perry wrote, "Watch out for the Regina George in sheep's clothing..." referring to the antagonist in "Mean Girls." Last year, Perry confirmed that she was embroiled in a feud with Swift and told James Corden, "She started it, and it's time for her to finish it."
Then, last June, on the day of Perry's album release for "Witness," Taylor Swift put all of her catalog back onto music streaming services including Spotify and Pandora. That month, Perry even changed some key lyrics to "Swish Swish," a song that is rumored to be a diss track about Swift.
During "Swish Swish" -- which Perry has said is an anti-bullying anthem -- the singer changed the line "Don't you come for me" to something very different: "God bless you on your journey, oh baby girl."
The following month, Perry talked openly about Swift and said, "I mean, I love her, I always have. We've had our differences but I just continue to say, 'God bless her on her journey.'"
Thanks for reading CBS NEWS.
Create your free account or log in
for more features.