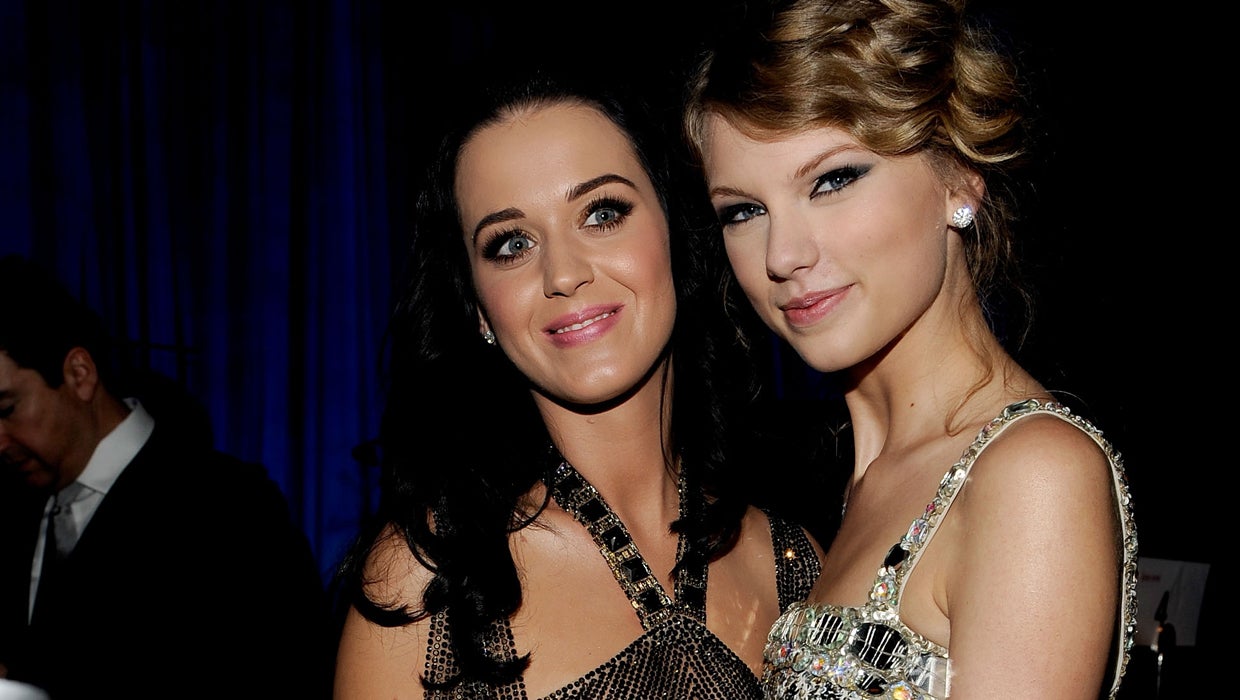 Katy Perry finally confirms bad blood with Taylor Swift: "She started it"
Katy Perry has finally spoken out about her feud with Taylor Swift, and she didn't hold back.
James Corden's popular "The Late Late Show" segment "Carpool Karaoke" is not exactly the place where one would expect a pop star to drop some major gossip. But that's what happened on Monday night's segment, when Corden asked Perry about her feud with Swift, her fellow pop princess.
"There's no denying it, there's Taylor beef," Corden said.
"That's true," Perry confirmed. "She started it, and it's time for her to finish it." This is the first time either singer has addressed the other by name when discussing the on-going drama.
Quick recap: This "beef" all started back in 2014, when Swift gave an interview to Rolling Stone promoting her album "1989." She said a song on the record called "Bad Blood" was about another singer who tried to "sabotage" Swift's tour by stealing some of her back-up dancers. Thanks to some impressive internet sleuthing and investigating from their respective fans, it didn't take long for Twitter users to connect the dots to Katy Perry.
Over the years, the stars and their allies have traded passive-aggressive tweets that have kept the headlines churning in the celebrity gossip world. Then, the tension between the stars intensified last week, when Perry dropped her latest single of upcoming album "Witness" with rapper Nicki Minaj, "Swish Swish." The song, which Perry claims is an anti-bullying anthem, is widely speculated to be in response to Swift's "Bad Blood."
Perry gave her own version of events to Corden on Monday night, saying she tried to talk to Swift during the whole incident but was met with "a full shutdown, and then she writes a song about me!"
"There are three backing dancers that went on tour with her tour, right? And they asked me before they went on tour if they could go, and I was like, 'Yeah of course ... But I will be on a record cycle in about a year, so be sure to put a 30-day contingency in your contract so you can get out if you want to join me when I say I'm going back on,'" Perry explained.
When the year was up, Perry said she texted the dancers, whom she was friends with before they hit the road with Swift, to let them know she was about to announce her new tour.
"And they said, 'All right, we're going to talk to management about it.' And they did, and they got fired. I tried to talk to her about it, and she wouldn't speak to me," Perry explained.
She then went on to muse about karma and the law of cause and effect, but ultimately ended with a message of peace: "What I want to say is that I'm ready for that BS to be done," Perry said. "I think personally that women together, not divided ... women together will heal the world."
To which Corden responded: "Would it be enough to receive a text from Taylor Swift that just said, 'The beef is off the grill'?"
"One hundred percent," Perry claimed.
So it seems the ball is now in Swift's court, but this may be a feud that is destined to play out in a revolving door of thinly-veiled diss tracks for years to come.
Swish, swish.
Thanks for reading CBS NEWS.
Create your free account or log in
for more features.