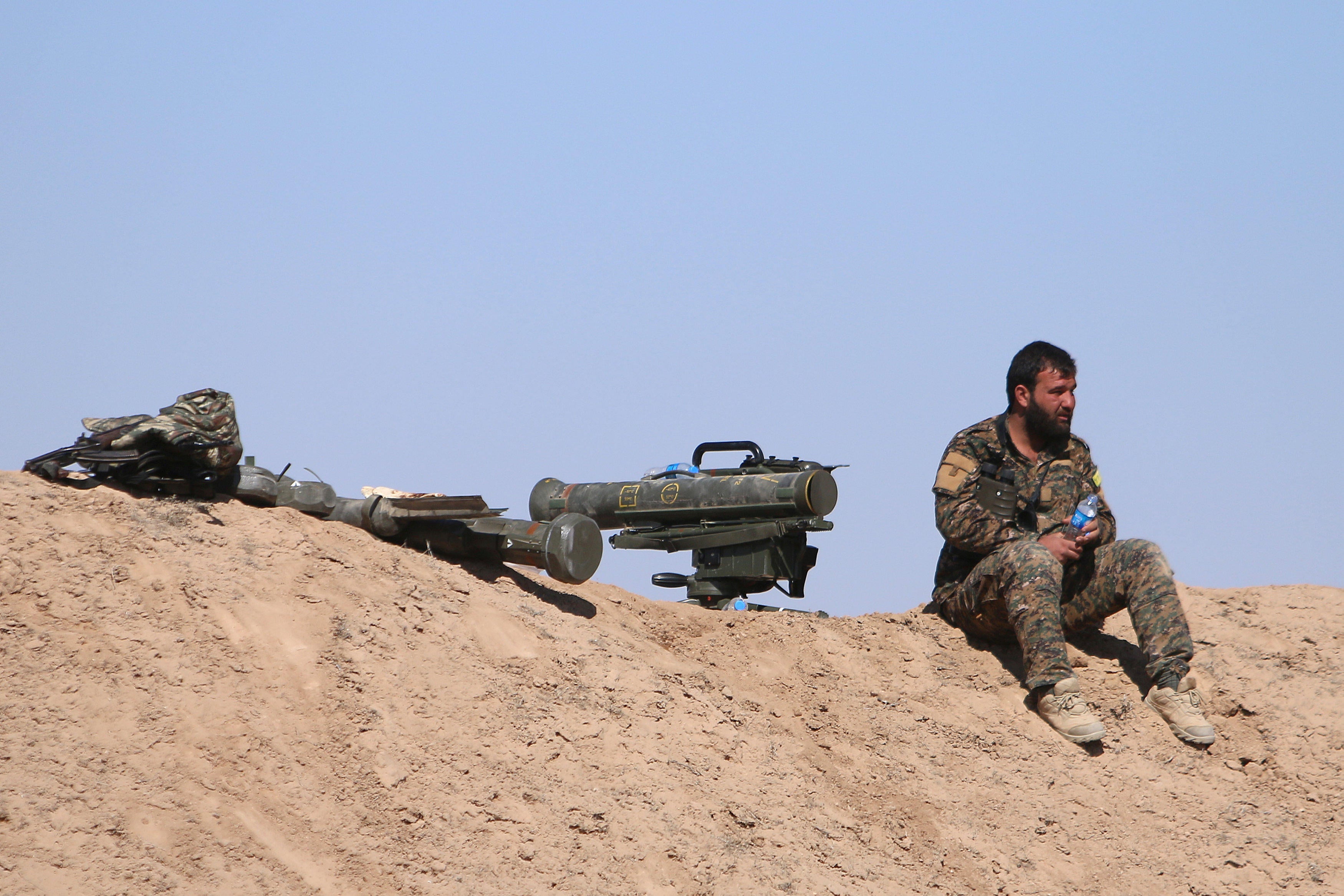 What to expect as Syria peace talks resume
GENEVA -- For the first time in six years, Syrian government representatives are meeting in Geneva with the leaders of the armed opposition under United Nations auspices, but hopes of a breakthrough in this round of peace talks are slim.
The day before the peace talks began, U.N. envoy Staffan de Mistura admitted that he saw little common ground between the two sides.
"Am I expecting a breakthrough? No, I am not expecting a breakthrough," the veteran diplomat said, adding that the most he was really hoping for was "momentum" to propel the two sides to continue the discussion.
The Syrian government delegation, headed as it has been in all previous rounds of discussion by Syria's U.N. Ambassador Bashar Al-Jaafari, arrived Wednesday and headed straight to an upscale hotel near Geneva airport.
The main opposition High Negotiations Committee (HNC), headed by cardiologist Nasr Al-Hariri and lawyer Mohammad Sabra, arrived a few hours later and went to a different high-end hotel nearby.
The two sides remained far apart on key issues in the lead-up to the talks, referred to by diplomats as "Geneva IV," including on what should even be discussed.
During three previous rounds of talks in Geneva last year the two sides never sat down at the same table, instead leaving de Mistura to shuttle between them in different rooms.
The ground -- both in territory and diplomatically -- has shifted a lot since the last U.N.-sponsored talks broke up in April 2016; the rebels are in a significantly weaker position after Syrian army advances on the ground enabled by Russian military backing.
Syrian forces have recaptured the rebel bastion of eastern Aleppo and the United States -- staunchly opposed under President Obama to any political resolution that would have allowed Syrian President Bashar Assad to remain in power -- is currently reassessing every aspect of its Syria policy under President Trump.
Indicative of the change in tenor, the U.N. mediator has shied away in recent remarks from using the phrase "political transition" -- a term the Syrian opposition equates with the removal of Assad -- when describing the goal of the talks.
Moreover, Russia and Turkey, which in principle have backed opposing sides since the crisis erupted in 2011, have worked hand-in-hand in recent months to try to negotiate an end to the brutal war that has left more than 300,000 people dead and displaced more than half the country's population.
Turkey, long a key supporter of the opposition, has said that it's no longer "realistic" to insist on a solution to the conflict that excludes Assad.
The toughest hurdles to a lasting peace deal, however, remain similar to a year ago.
Regardless of what Turkey says, the bitter dispute over Assad's fate continues to divide the camps doing the vast majority of the fighting. The HNC, a Saudi-backed umbrella for some militant factions, insists he must leave office as part of any deal. Damascus says the president's future is not open for negotiation at all.
"There is no way on earth we would accept Assad to remain in power. He should step down automatically," opposition spokesman Salem Al Meslet told CBS News, suggesting the opposition would call for "direct" talks with the government delegation "in order not to waste time."
U.N. diplomats, however, say the talks will focus on three main points: the establishment of a credible, inclusive and non-sectarian governance; a process for drafting a new constitution; and free and fair elections to be held under U.N. supervision.
Geneva has been at the center of international peace efforts since the Syrian conflict began.
In June 2012, the United States, Russia, and other nations gathered here for a meeting, later dubbed Geneva I, and produced a final statement that did not explicitly mention Assad but demanded a "transitional governing body" to administer the end of his political system.
The 2012 document served as a guiding framework for peace talks in January and February 2014 ("Geneva II") and also influenced a round of negotiations in February 2016 ("Geneva III").
The fear is that Geneva IV could end up doing more to widen rifts than to bridge them.
"The conflict is not ready yet to yield any progress," one diplomat taking part told CBS News, on condition his name would not be attached to the dire assessment. "The government delegation is not showing any sign of compromise and the opposition delegates are not admitting their looming defeat."
Thanks for reading CBS NEWS.
Create your free account or log in
for more features.