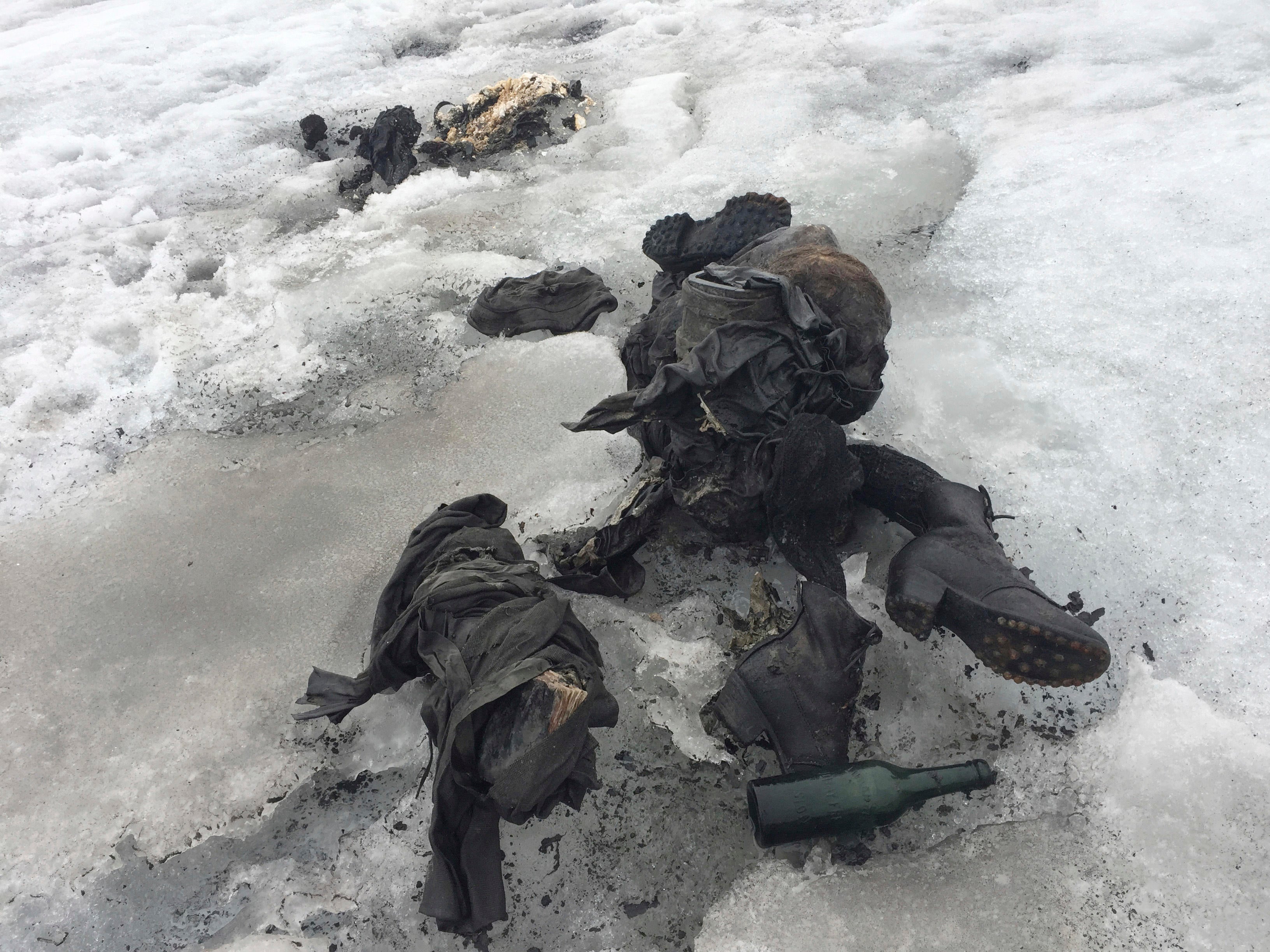 New info on bodies found in Swiss glacier
BERLIN -- Swiss police say they've formally identified two bodies found on an Alpine glacier as those of a couple missing for nearly 75 years.
Valais canton (state) police said Wednesday that forensic experts using DNA analysis identified the two as Marcelin Dumoulin and his wife, Francine. They were 40 and 37, respectively, when they disappeared on Aug. 15, 1942.
The couple's daughter, now 79, has said her parents set off on foot to feed their animals but never returned.
Police were alerted on Friday to the bodies on the Tsanfleuron glacier at 8,580 feet above sea level.
Regional police have a list going back to 1925 of missing people. They note that, because of climate change, bodies of people missing for decades regularly emerge from receding glaciers.
Marceline Udry-Dumoulin, now 79, told the Le Matin newspaper of Lausanne, Switzerland, that she and her siblings "spent our whole lives looking for them, without stopping. We thought that we could give them the funeral they deserved one day."
Udry-Dumoulin is the youngest of seven children born to Marcelin and Francine.
Local rescue teams had spent more than two months searching crevasses before giving up, The Associated Press reported.
Regional police told local media on Tuesday that the bodies were discovered near a ski lift on the Tsanfleuron glacier by a worker for an adventure resort company.
"The bodies were lying near each other. It was a man and a woman wearing clothing dating from the period of World War Two," Glacier 3000 director Bernhard Tschannen told local media, according to Reuters. "They were perfectly preserved in the glacier and their belongings were intact."
Tschannen told the Tribune de Geneve that his staff believed the couple likely fell into a crevasse, "where they stayed for decades. As the glacier receded, it gave up their bodies."
"It was the first time my mother went with him on such an excursion, "Udry-Dumoulin told Le Matin. "She was always pregnant and couldn't climb in the difficult conditions of a glacier."
"For the funeral, I won't wear black. I think that white would be more appropriate. It represents hope, which I never lost."
Thanks for reading CBS NEWS.
Create your free account or log in
for more features.