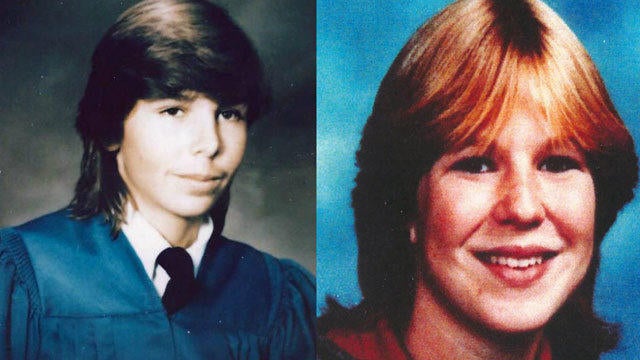 Suspect linked to couple's 1987 killing through public genealogy site charged with murder
EVERETT, Wash. -- A Washington state trucker who authorities say was linked by a controversial new DNA technique to the 1987 deaths of a young Canadian couple has been charged with two counts of aggravated first-degree murder. William Earl Talbott II, 55, of SeaTac was charged Friday in Snohomish County Superior Court, the Daily Herald reports.
Talbott was taken into custody in Seattle May 17 and appeared in court Tuesday, where he entered a not guilty plea.
Authorities say they used information from a public genealogy website, GedMatch, to pinpoint Talbott as a suspect using crime scene DNA that partially matched his distant relatives.
Talbott is charged in the killings of 18-year-old Tanya Van Cuylenborg and 20-year-old Jay Cook. Van Cuylenborg and Cook left homes in Saanich, British Columbia, for an overnight trip to Seattle to buy furnace parts for Cook's family business. When they failed to return home, their families filed a missing persons report. Their bodies were found days later.
Van Cuylenborg had been sexually assaulted, bound with plastic ties and shot in the head. Investigators say the assault evidence provided a direct link to Talbott. Cook's battered body was found about 75 miles away. Police say he was beaten with rocks and strangled.
Craig Matheson, Snohomish County's chief criminal deputy prosecutor, wrote in court documents the attacks "were as random as they were savage."
"We never gave up hope that we would find Jay and Tanya's killer," said Snohomish County Sheriff Ty Trenary in a statement following the May arrest. "Yesterday's arrest shows how powerful it can be to combine new DNA technology with the relentless determination of detectives."
Police say they identified Talbott as a suspect with the assistance of Parabon NanoLabs, a private Virginia-based lab that conducted a genetic genealogy analysis for the case. A lab genealogist uploaded DNA genotype data derived from evidence at the crime scene to GEDMatch, a free site where users who have obtained DNA profiles from commercial companies like 23andMe or Ancestry can upload them to expand their search for relatives. There, the genealogist was able to locate distant cousins and narrowed the suspect to Talbott based on their family tree. Police then obtained a DNA sample from a cup Talbott had used, and the Washington State Patrol's crime lab confirmed the DNA profile from the crime scene was a match for Talbott.
Investigators say this is the first arrest of a murder suspect using results from Parabon's genetic genealogy service, which only recently became available. But others have had success with the technique. Investigators in the notorious "Golden State Killer" case in California recently used GedMatch data to develop ex-police officer Joseph James DeAngelo as the suspect in the string of rapes and murders that terrified the state in the 1970s and '80s.
The technique, however, has drawn privacy concerns. Law enforcement officials are able to search the genetic data uploaded to GedMatch as any other member of the public would. No court order is required, the way it would be if they sought the same information from a private genealogy company. And while familial searching of criminal DNA databases is subject to restrictions, when it comes to GEDMatch, "the police officer's ability to throw some information into a public database like this is wholly unregulated," Erin Murphy, a law professor at New York University Law School, told The Atlantic after DeAngelo's arrest in April.
Some critics say it's not clear whether people who use public DNA databases like GEDMatch fully understand that it's possible their DNA could later be used to incriminate a relative.
In a statement released at the time, GEDMatch says it makes clear to users that the genetic information they upload, while primarily used for the purpose of finding relatives, isn't private. GEDMatch operator Curtis Rogers said he wasn't aware law enforcement was using it to search for the Golden State Killer suspect before they announced their findings.
Talbott is being held in the Skagit County Community Justice Center with no bail. Police are asking anyone with information in the case to come forward.
Thanks for reading CBS NEWS.
Create your free account or log in
for more features.