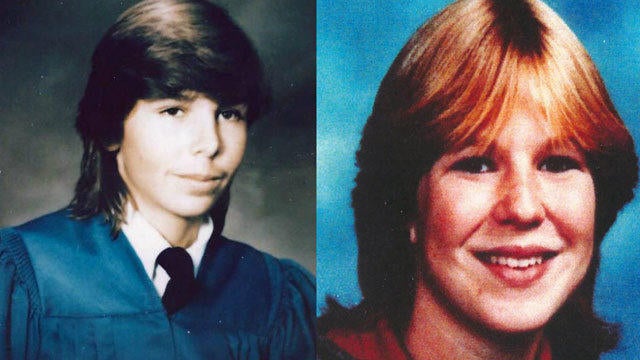 DNA leads to arrest of man in 1987 killing of couple in Washington state
EVERETT, Wash. -- New DNA technology has led to the arrest of a 55-year-old man in the killing of a young Canadian couple in Washington state more than three decades ago, police said. William Earl Talbott II of SeaTac, Washington, was arrested Thursday for investigation of first-degree murder as he left his job at a trucking company in Seattle, CBS affiliate KIRO-TV reported.
Authorities announced his arrest at a news conference Friday in Everett where they said Talbott is believed to be responsible for the 1987 killing of 18-year-old Tanya Van Cuylenborg. Detectives said they also are trying to connect him to the death of her boyfriend, 20-year-old Jay Cook.
"He was never on any list law enforcement had, there was never a tip providing his name," Snohomish County sheriff's Detective Jim Scharf said of Talbott. "If it hadn't been for genetic genealogy, we wouldn't be standing here today."
Talbott was identified as a suspect through genetic genealogy, the same technique used to arrest Joseph James DeAngelo, who police said was the Golden State Killer in California.
It wasn't immediately clear if Talbott has an attorney.
The family reacted to the arrest at the news conference, KIRO reported.
"Yesterday, the killer had his last sleep in his own bed, his last coffee break, his last day of freedom," Cook's sister Laura Baanstra said. "It's hard to put into words the relief, joy, and great sorrow this arrest brings."
Tanya Van Cuylenborg's brother John added, "They were both gentle souls, caring and trusting kids, and they were betrayed. Hopefully this is a start of some justice for them."
Van Cuylenborg and Cook left their Saanich, British Columbia, homes on Nov. 18, 1987, for an overnight trip to Seattle. They were driving a brown 1977 Ford van to buy furnace parts for Cook's family business.
When the couple failed to return home, their families filed a missing persons report.
On Nov. 24, a man walking on an isolated road south of Bellingham, Washington, discovered Van Cuylenborg's body. She had been sexually assaulted, bound with plastic ties and shot in the head.
Cook's battered body was found the next day about two miles south of Monroe, Washington. The two locations where the bodies were found are about 75 miles apart.
Police were able to obtain DNA from the van.
In April, investigators from Snohomish and Skagit counties said they had sent DNA belonging to Van Cuylenborg's killer to a lab that provided scientific approximations of what the killer might look like based on traits embedded in his genetic code.
From there, DNA genotype data was uploaded to a public genetic-genealogy website that found likely matches for two of Talbott's relatives and further work by the genealogist led to Talbott, the Snohomish County Sheriff's Office said.
Police acquired a DNA sample from a cup Talbott had used and discarded. The sample was found to match DNA from crime-scene evidence, the sheriff's office said.
Detectives are still seeking tips about Talbott's activities in 1987 and 1988.
Thanks for reading CBS NEWS.
Create your free account or log in
for more features.