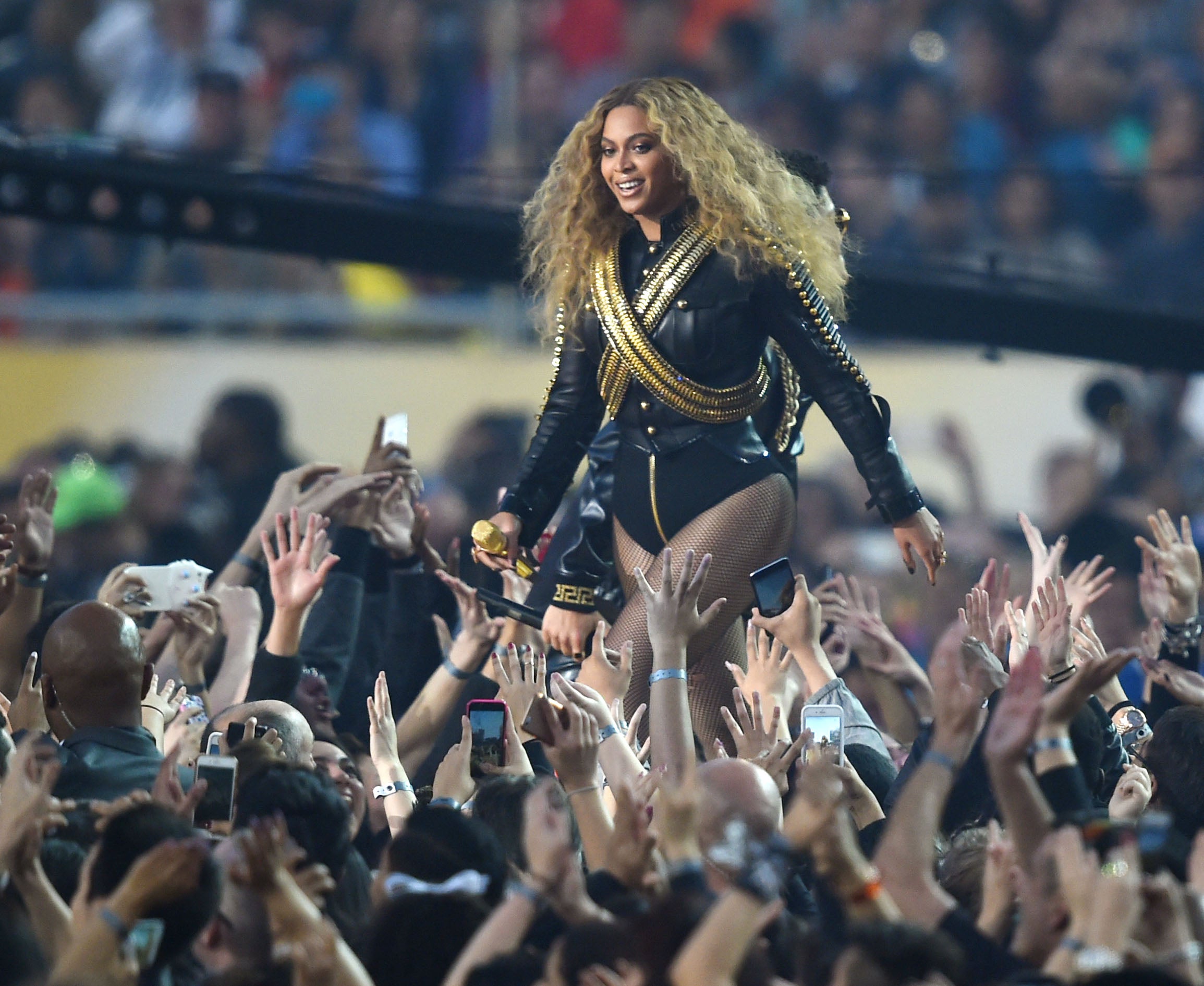 Beyonce gets political with Super Bowl halftime performance
Coldplay and Bruno Mars rocked the Super Bowl halftime show, but it was Beyonce who made headlines.
Just a day after surprising her fans by releasing her new single, "Formation," and its music video, the pop stole the show by performing it live at the halftime show.
Some say the song marks a transformation for Beyonce, from more than just an artist who makes hits to an activist who make statements. As a guest performer, Beyonce used the global halftime stage to showcase her political message about racism and police brutality, reports CBS News correspondent Michelle Miller.
That message was unmistakable, especially in the song's music video - featuring imagery that evokes Hurricane Katrina, with Beyonce being submerged on top of a sinking police cruiser.
We also see graffiti reading "stop shooting us" and an image reminiscent of Trayvon Martin.
A day before the video's release, the music streaming service "Tidal" - run by Beyonce's husband, rapper Jay-Z - announced a one million-dollar donation to "Black Lives Matter" and other social justice groups.
"This is an unprecedented moment in popular music culture," said Daphne Brooks, professor in the Department of African American Studies at Yale University. "Never before have we seen a pop icon, especially an African American woman, use her platform as a musician, as a celebrity, in order to make some of the boldest, most ferocious, most inspiring political statements about the Black Freedom struggle."
"Formation" tops the Billboard "Twitter Trending" Charts - and was the most shared song in the past 24 hours.
Beyonce has also announced she's taking her message on the radio with a world tour kicking off in April.
Thanks for reading CBS NEWS.
Create your free account or log in
for more features.