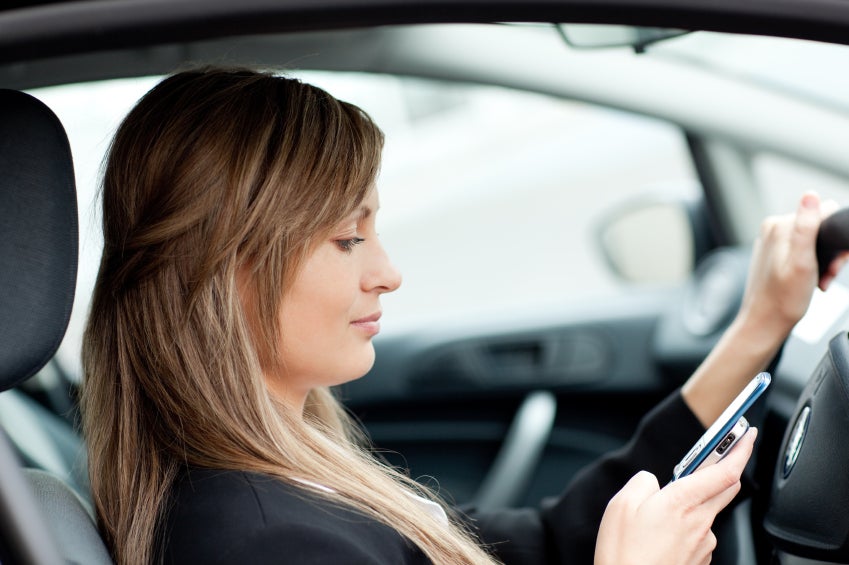 Study: Adults more likely to text, use phones while driving than teens
Teenagers aren't the only ones that could use a lecture about texting while driving. New research shows more adults use their phones while driving than teens.
The report, done by the AAA Foundation for Traffic Safety, reveals that adult drivers are by far the likeliest age group to admit to using their phone while driving.
According to AAA, 82 percent of adults ages 25-39 reported using their phone while driving, with 43 percent copping to using it fairly often or regularly while behind the wheel.
And 72 percent of those between 40-59 said they also use their phone while driving, tied with the percentage of those between 19-24 that admitted to doing so.
Fifty-eight-percent of teens, on the other hand, said they use their phone while driving, and only 7 percent admitted to sending texts.
Adults 60 and older were the least likely to report using their cell phones while driving.
"It's noteworthy that the young novice drivers are using their phones while driving less than older drivers since, given their inexperience, they are especially susceptible to distracted driving crashes," said Jenny M. Robinson, manager of public and government affairs for AAA Mid-Atlantic, in a release. "At the same time, it is discouraging that cell phone usage picks up when drivers gain more experience, as using a phone can lead to dangerous distractions behind the wheel."
It's also interesting because nine-out-of-ten drivers surveyed believe distracted driving is a bigger problem now than it was three years ago.
AAA says the data was collected as part of the 2013 Traffic Safety Culture Index and includes information from 2,325 licensed drivers 16 and older.
This article was originally published by CBS Philadelphia.

Thanks for reading CBS NEWS.
Create your free account or log in
for more features.