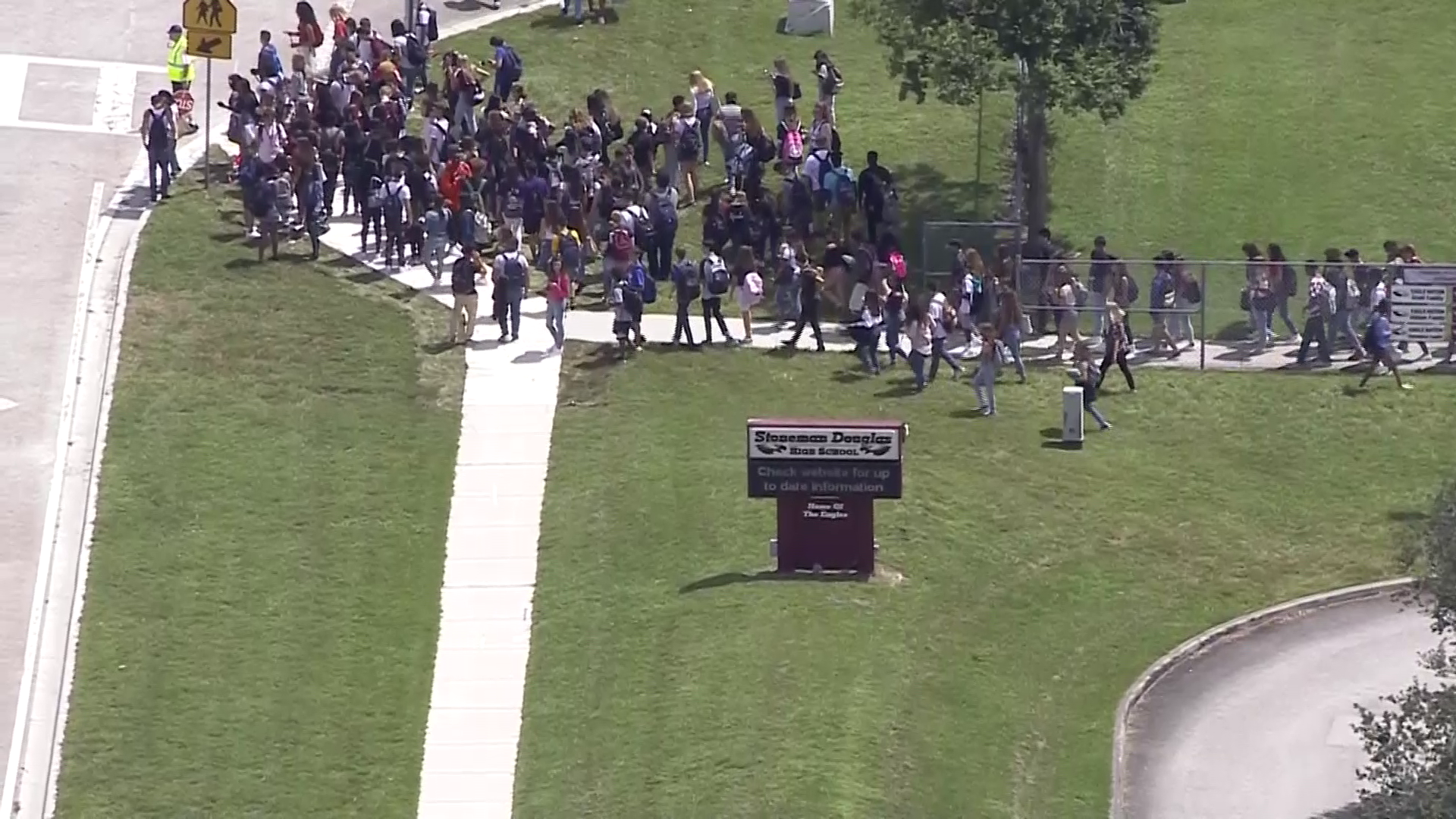 Marjory Stoneman Douglas students return to campus months after deadly shooting
PARKLAND, Fla. -- It was the first day of school Wednesday at Marjory Stoneman Douglas High School in Parkland, Florida. Six months after 17 students and staff members were killed -- and another 17 were wounded -- new security measures are in place. However, some students who spoke to CBS News say they don't feel safe.
Carlos Rodriguez greeted the day with both excitement and dread.
"This is my first time driving myself to school, and I'm kind of excited because it's my senior year," Rodriguez told CBS News. "It's also six months and one day after the anniversary of what happened at my school."
"As the day gets closer, I become more nervous," he said. "That's a helicopter, that's a trigger for some of my friends."
It reminds them of February's rampage. Rodriguez recorded himself hiding that day with his friend Alec Lisarraga.
"This year, it's like a different feeling," Lisarraga said. "I really don't wanna go back. I just don't want to be there anymore."
"In the back of my mind there's still a thought of a shooter coming into campus," Rodriguez said.
But officials say the school is safer than ever. There are more cameras, 18 security staff -- including three school resource officers -- and doors that lock automatically. There will also be only a single point of entry for students.
Rodriguez spent his summer documenting the stories of other survivors of gun violence and posting them on Twitter, for his new organization Stories Untold US.
Senior Jaclyn Corin told CBS News she no longer feels like a teenager. She has fought for gun reform with her classmates and teens touched by urban gun violence.
"I think we all don't want Parkland to be a dirty word anymore," Corin said. "We want Parkland to be a word that people feel inspired by. There was something good that came out of it, and that can happen anywhere."
It is that positivity that helped Rodriguez get through day one.
"I had thoughts where I felt like I was going to be in the situation where I was going to have to hide again, and we went over the new drills and I just kept it in mind that I possibly this year it could happen again," he said. "I tried to keep a smile as much as I could and I think that's what I'm going to have to do for the rest of the year."
Thanks for reading CBS NEWS.
Create your free account or log in
for more features.