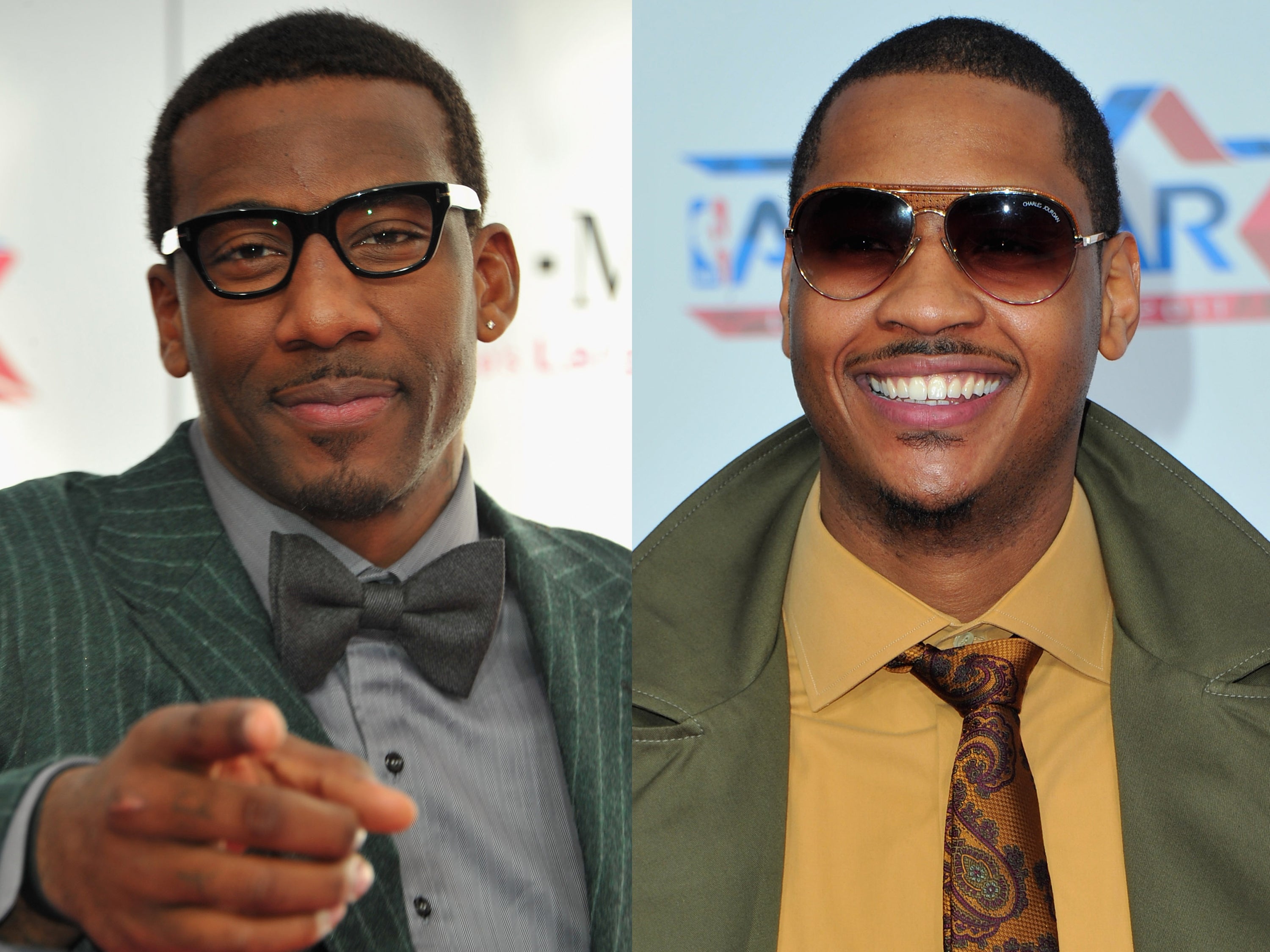 Stoudemire on Melo: Knicks have "1, 1A punch"
GREENBURGH, N.Y. - Amare Stoudemire says the Knicks will be "hard to guard" with Carmelo Anthony joining him in New York.
The Knicks and Nuggets agreed Monday night on a massive, three-team, 12-player trade sending Anthony to New York, three league sources told CBSSports.com. The teams were still awaiting the completion of a conference call with the NBA on Tuesday before the deal, which also includes the Minnesota Timberwolves, could become official.
Stoudemire has led the Knicks to a 28-26 record this season, but said Tuesday they will be even more dangerous with Anthony bringing his 25.2 points per game to join his 26.1 average.
"Every team needs a 1, 1A punch," Stoudemire said. "And so with the ways that we both can score .... we're very versatile, so it's hard to guard us."
Stoudemire said he had "no doubt" the All-Star forwards and longtime friends could play together, and said Anthony would handle the move to New York as well as he has.
"It's what he wants. It's what I wanted, to come to New York and play on the big stage," Stoudemire said. "He has the same type of swag. This is what he wants and he can handle it. We're going to do it together."
The Knicks haven't made the playoffs since 2004, but are in sixth place in their first season since acquiring Stoudemire from Phoenix last summer. He thinks the blockbuster deal could make them better equipped to face teams such as Boston or Miami, which already have multiple All-Stars, in the postseason.
"It's not easy and it's not going to get any easier for us now because the target is on our back," Stoudemire said. "Teams are going to be eager to play against us."
Knicks Contenders?
CBSSports.com's Ken Berger reports the deal, which is expected to pass through the league approval process Tuesday, is Wilson Chandler, Danilo Gallinari, Raymond Felton, Timofey Mozgov and New York's 2014 first-round pick going to Denver for Anthony, Chauncey Billups, Shelden Williams, Renaldo Balkman and Anthony Carter, sources said. The Timberwolves agreed to take Eddy Curry's expiring contract along with Anthony Randolph from the Knicks and send Corey Brewer to New York -- not Denver, as was discussed in a previous version of the trade. The Wolves get $3 million from the Knicks, which will be used to buy Curry out of the few remaining pay checks on his $11.3 million contract.
Grading the Deal
The Nuggets also get Golden State's second-round picks in 2012 and '13 from New York, according to one of the sources -- an incredible haul for Denver general manager Masai Ujiri considering the superstar he was forced to trade in his first few months on the job only had one destination in mind. Mozgov and the second-round picks being added after the Knicks made what was described as their final offer Sunday further called into question whether Madison Square Garden chairman James Dolan overruled his basketball staff to close the deal.
As they said on one of the news shows Monday night in New York, "If your name is not Amar'e Stoudemire ... you've been traded!"
Thanks for reading CBS NEWS.
Create your free account or log in
for more features.