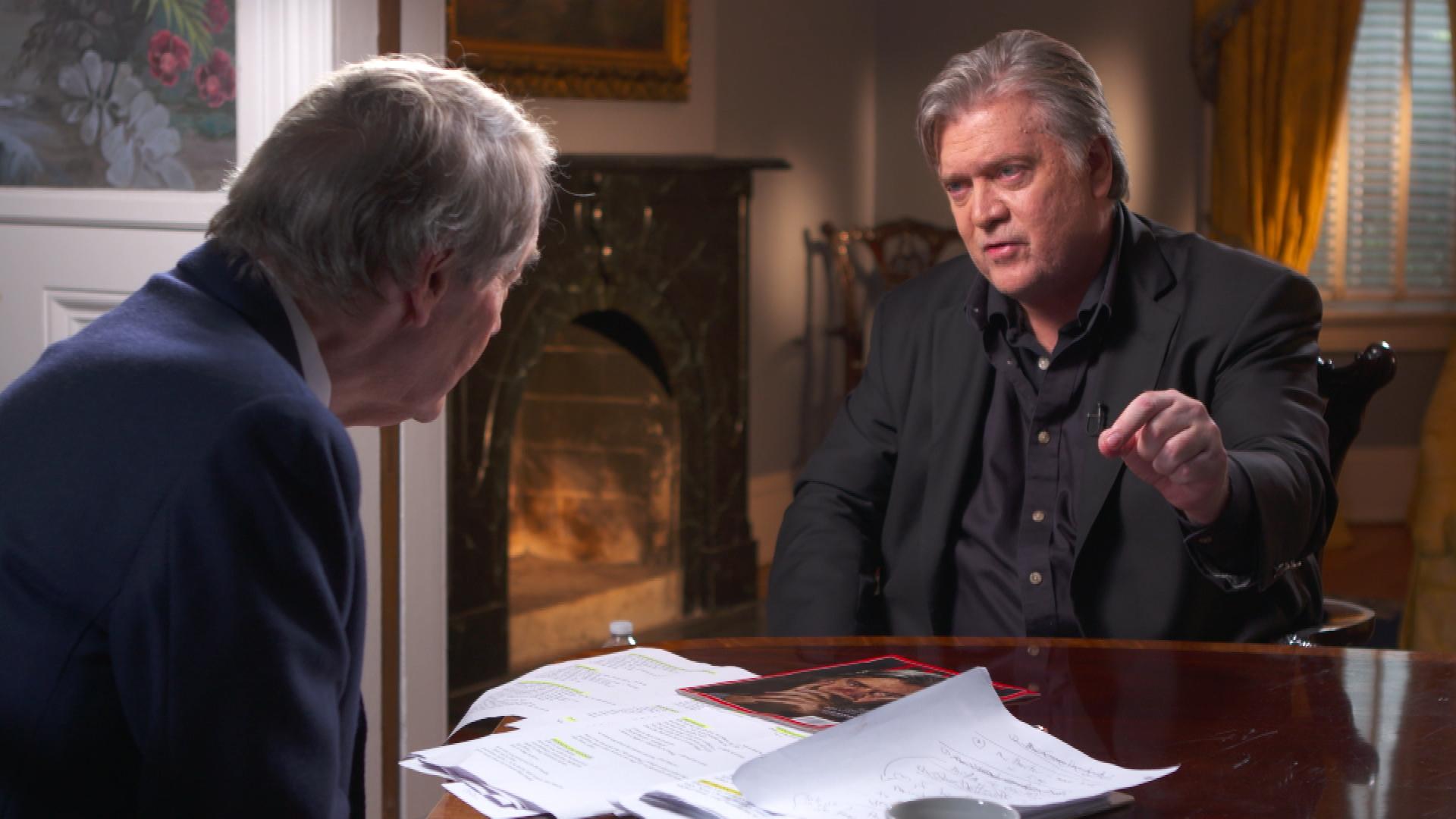 Steve Bannon says Catholic Church has "economic interest" in "unlimited illegal immigration"
In his first extensive interview since leaving the Trump administration, former White House chief strategist Steve Bannon is speaking out about President Trump's decision to end the DACA program. The Obama-era policy protects nearly 800,000 undocumented immigrants who came to the U.S. as children from deportation.
Bannon spoke to Charlie Rose in an interview that will air this Sunday, Sept. 10, on "60 Minutes."
Steve Bannon: Look, what he did on DACA the other day. Okay, I don't agree with that DACA decision, but I understand how he struggled with it, I understand how he's giving the possibility of a legislative thing. And he said even last night in a tweet – even in a tweet, he would rethink it. Trust me, the guys in the far right, the guys on the conservative side are not happy with this.

Charlie Rose: Can I remind you, a good Catholic, that Cardinal [Timothy] Dolan is opposed to what's happened with DACA? Cardinal Dolan.

Bannon: The Catholic Church has been terrible about this.
Rose: Okay.
Bannon: The bishops have been terrible about this. By the way, you know why? You know why? Because unable to really – to – to – to come to grips with the problems in the church, they need illegal aliens, they need illegal aliens to fill the churches. That's – it's obvious on the face of it. That's what – the entire Catholic bishops condemn him. ... They have – they have an economic interest. They have an economic interest in unlimited immigration, unlimited illegal immigration. And as much as –
Rose: Boy, that's a tough thing to say about your church.

Bannon: As much as I respect Cardinal Dolan and the bishops on doctrine, this is not doctrine. This is not doctrine at all. I totally respect the pope and I totally respect the Catholic bishops and cardinals on doctrine. This is not about doctrine. This is about the sovereignty of a nation. And in that regard, they're just another guy with an opinion.
CBS News reached out to the archdiocese of New York Thursday to see if they wanted to respond. We are waiting to hear back.
Watch Rose's full report Sunday, Sept. 10 on "60 Minutes," which airs 7 p.m. on CBS.
Thanks for reading CBS NEWS.
Create your free account or log in
for more features.