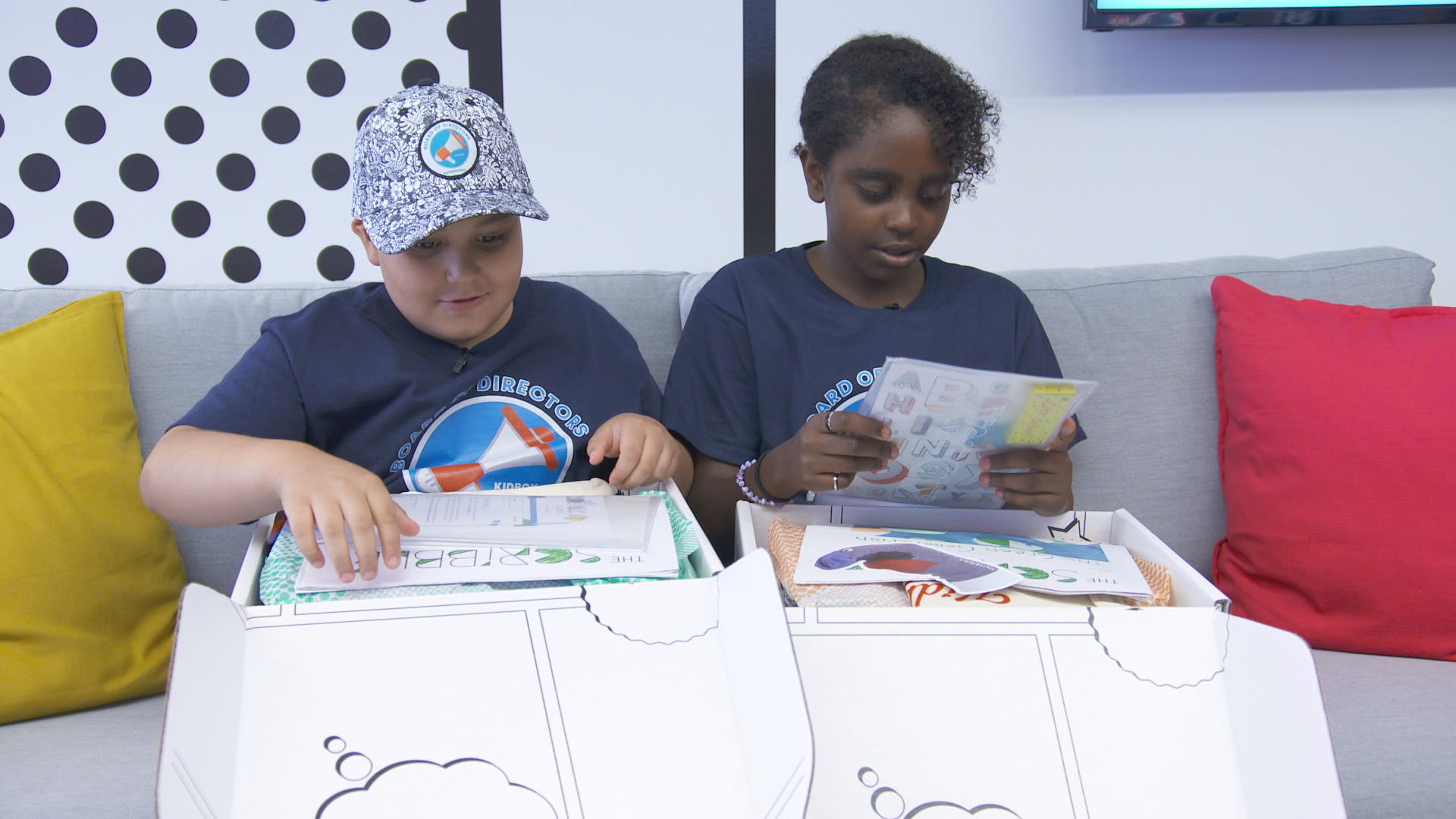 Kidbox: The clothing subscription box with a social mission
Jayden Perez, 9, and Naomi Wadler, 11, recently opened a style box made just for them. "This is Christmas in a box," said Perez. The pair was delighted to get some new fashion for the school year, thanks to Kidbox, a mail-order box of outfits and accessories for children with a social message at its core.
"You call it style with a cause. What's the mission?" asked Meg Oliver.
"The mission is: we work with an organization called delivering good, which has a whole network of charities for every box kept, so we assemble 6-7 items in a kid box, for children. For every box kept for $98 to the customer, we provide brand-new clothing to a child in need," said Kidbox CEO Miki Berardelli.
Berardelli said the company was started with the goal of clothing 1 million children. To date, they've provided more than $8.5 million in brand new clothing to kids in need.
"What what does it do for a child's self-confidence when they receive new clothes?" asked Meg Oliver. "I always think about children as they relate to clothing as an expression of their selves, expression of their individuality and giving brand new clothing to these children in need is life changing for them," said Berardelli.
The boxes are shipped five times a year without a subscription. Parents fill out a style profile with their kids online, checking off boxes to determine if they're "sporty athletic," "classic preppy," "modern casual" or "city cool."
Since the company is dedicated to helping children, Berardelli thought it would be natural for the board of directors to be young, themselves. The "Kids Board" has 12 members, ranging in age from 8 to 14. Each board member has already made an impact by giving back or taking a stand, like Naomi Wadler, who gave a stirring speech at March for Our Lives in Washington, D.C. earlier this year.
When asked if she had any idea the speech would go viral, Wadler said, "I thought that I would go, I would meet the people I wanted to meet, I would give my speech and I would go home. That's not what happened. … I was on the cover of newspapers, and I was on the news."
Jayden Perez was recruited by Kidbox after he organized a toy drive and hand delivered 1,100 gifts to hurricane victims in Puerto Rico. "It was Christmas so I thought there wouldn't be that many toys and so some people lost their jobs, and they can't buy money to buy toys for the kids. So, I thought maybe I could give them toys, because I wanted to give them my toys from Christmas."
Thanks for reading CBS NEWS.
Create your free account or log in
for more features.