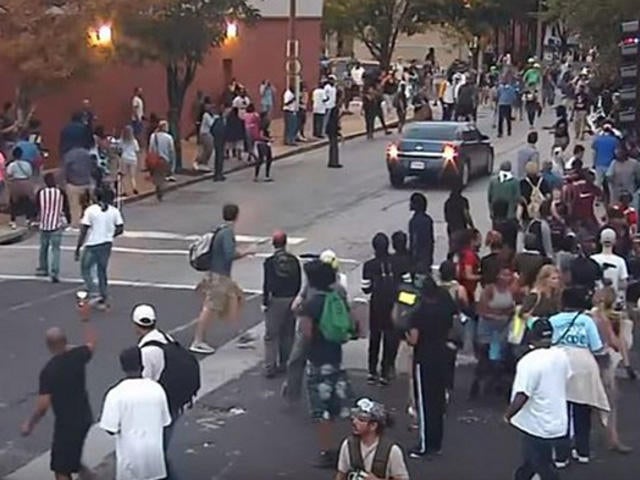 St. Louis police car backs up toward protesters; it's on video
An unmarked police vehicle drove backwards down a street through a crowd of protesters after making an arrest Sunday night, CBS St. Louis affiliate KMOV-TV reports.
The demonstrators were expressing anger for the third straight day over the acquittal of a white former police officer in the the fatal shooting of a black man.
Police said officers pulled over a vehicle occupied by two suspects -- one wanted for assault and the other for making a terrorist threat – and three firearms were found in the vehicle.
According to police, while officers were making the arrests, a third suspect began throwing rocks at them. That suspect was taken into custody and detained in the back of an unmarked police vehicle, a blue Chevy Impala.
At that time, police said, the crowd started moving in a "threatening manner" toward the Impala and, because of road closures, the officer at the wheel of the Impala couldn't drive forward. So, the officer backed the Impala down the street to safety.
There were no injuries.
Doyle Murphy, a reporter for the Riverfront Times, captured the scene on video. Beware, the beginning of the video has a man shouting curses:
Police tweeted their account of what happened, and it contained another video from the scene:
Thanks for reading CBS NEWS.
Create your free account or log in
for more features.