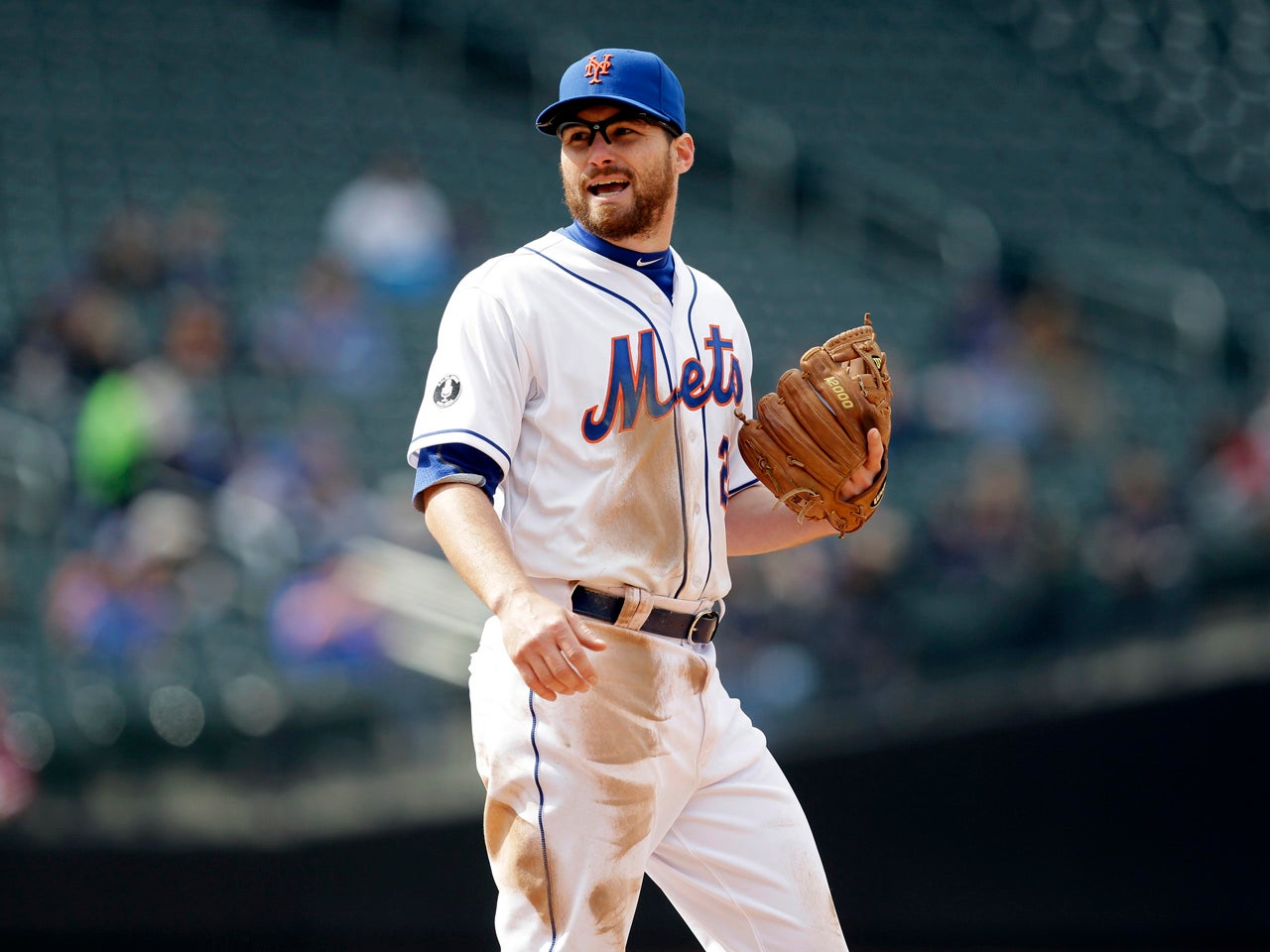 Radio host Mike Francesa stands by Daniel Murphy paternity leave comments after heavy criticism
Sports talk radio personality Mike Francesa is standing by his comments after criticizing New York Mets player Daniel Murphy for taking two games off because of the birth of his son.
Francesca made the comments on WFAN, which is owned by CBS.
On Wednesday, Francesa spent 20 minutes of his talk show to paternity leave, ranting that no man should be allowed a 10-day leave, calling it a "gimmick" and a "scam."
On Thursday, he responded to his critics, standing by his comments, including those about first-time dad Murphy.
Francesa said his comments about paternity leave have been taken out of context. "I was really speaking to someone who has a job like a Major League player like Murphy," he said. "Or, someone like me, you have a unique job, and you have the wherewithal to maybe afford care that some people may not, stuff like that, then you get back to work."
However, Boomer Esiason, who also criticized Murphy on a separate WFAN show, apologized on Friday's broadcast. Esiason, who said Wednesday that Murphy should have arranged for his wife to have a Caesarean section before Opening Day, said he reached out to the Murphy and the Mets and is "truly sorry" for his "insensitive comments."
On Thursday, Murphy was back at work playing second base in a home game against the Washington Nationals.
He missed two games after taking the three days allowed after his wife gave birth.
"I think having her husband and having me there was a great support system for her and, put in the same situation, I would gladly do it again," he said.

Social media exploded with support for Murphy. One man tweeted: "As a new dad, this story is infuriating. The comments from Francesa and Esiason are beyond stupid, and sexist."
Another said, "And why does Daniel Murphy have to defend his paternity leave? The insinuation that you should be anything but a family man first is disgusting."
Murphy isn't alone -- three other baseball players have taken paternity leaves this season, permitted under a collective bargaining agreement signed three years ago.
In 2012, Boston Red Sox player Dustin Pedroia fled the field during the seventh inning after learning his wife was in labor.
But when Murphy missed the first two games of the season for the birth of his son, it inspired a heated response from New York sports radio hosts.

Francesa went so far as to attack any man who takes the full federal leave. "But why would you have to take 10 days off? What are you doing?" he said. "You didn't have the baby. Why do you need to get 10 days off?"
Professor Scott Behson, a Fairleigh Dickinson University professor, specializes in work-family balance. He said, "It's kind of somewhat of a typical old-school reaction.
For years, Behson said, the equation ignored men.
"There is increasingly a recognition that it's not a working women's issue, it's not even a working man's issue, it's a family issue, it's an employee issue," he said.
The Mets are standing by Murphy's decision.
Manager Terry Collins noted that Murphy missed only one game last season. He said, "There's nothing wrong with it, two games, it's not like he's missed 10. So when you start attacking Dan Murphy's credibility, you need to looking in the mirror a little bit."
Both Esiason and Francesa have children and both men were back to work the same day or the next, but as a football player, Esiason only played 16 games in a regular season and Francesa reportedly takes much of his summers off, CBS News' Vinita Nair added on "CTM."

Thanks for reading CBS NEWS.
Create your free account or log in
for more features.