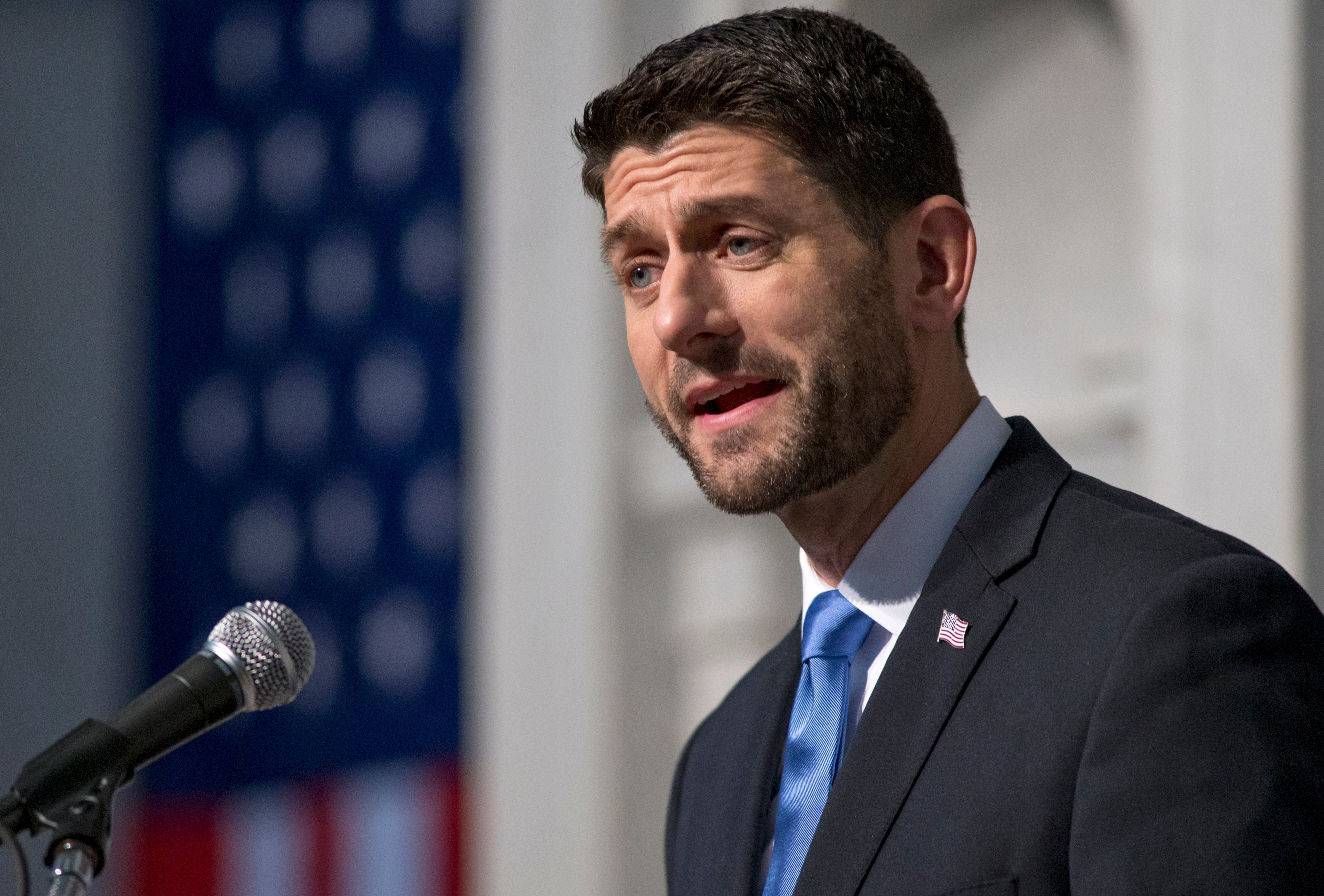 Speaker Ryan: Obama's gun actions will be "dangerous level" of overreach
Speaker Paul Ryan, R-Wisconsin, on Monday called President Obama's forthcoming executive action to curb gun violence a "dangerous level of executive overreach."
"While we don't yet know the details of the plan, the president is at minimum subverting the legislative branch, and potentially overturning its will," Ryan said in a statement. "No president should be able to reverse legislative failure by executive fiat, not even incrementally. The American people deserve a president who will respect their constitutional rights - all of them."
Despite his acknowledgement that he doesn't yet know what Mr. Obama plans to do, Ryan asserted that the expected executive actions wouldn't have stopped some of the recent mass shootings.
"We all are pained by the recent atrocities in our country, but no change the president is reportedly considering would have prevented them," Ryan said. "We have seen consistently that an underlying cause of these attacks has been mental illness, and we should look at ways to address this problem."
Before Congress left Capitol Hill for the holidays last month, Ryan expressed support for a mental health reform bill proposed by Rep. Tim Murphy, R-Pennsylvania.
In his statement Monday, Ryan said that the president is further intruding into "innocent Americans' lives" and will be "targeting law-abiding citizens."
The president is meeting Monday to discuss the possible executive actions with Attorney General Loretta Lynch, Deputy Attorney General Sally Yates, ATF Deputy Director Thomas Brandon and FBI Director James Comey.
Mr. Obama is expected to formally unveil the actions in the coming days, several months after he directed the White House and the Justice Department following October's mass shooting in Oregon to evaluate his executive authority on the issue.
One area the administration has been focusing on has been the so-called "gun show loophole." The loophole allows some gun sellers to avoid conducting background checks before making sales. Under current law, people who buy a firearm from anyone "engaged in the business" of selling guns are required to undergo background checks. But sales made from a person's personal collections, for example, are not subject to background checks.
Mr. Obama could expand the definition of who qualifies as "in the business," based on the number of gun sales or other factors. While such a move wouldn't eliminate the loophole, it could significantly increase the number of firearm purchases that are subject to background checks.
The president is scheduled to participate in a town hall on reducing gun violence at 8pm ET on Thursday on CNN.
Ryan joins a chorus of other Republicans who so far have also pounced on the president. GOP presidential contenders Donald Trump and Sen. Marco Rubio, R-Florida, for instance, have already vowed to reverse the executive actions if either is elected president in November.
Thanks for reading CBS NEWS.
Create your free account or log in
for more features.