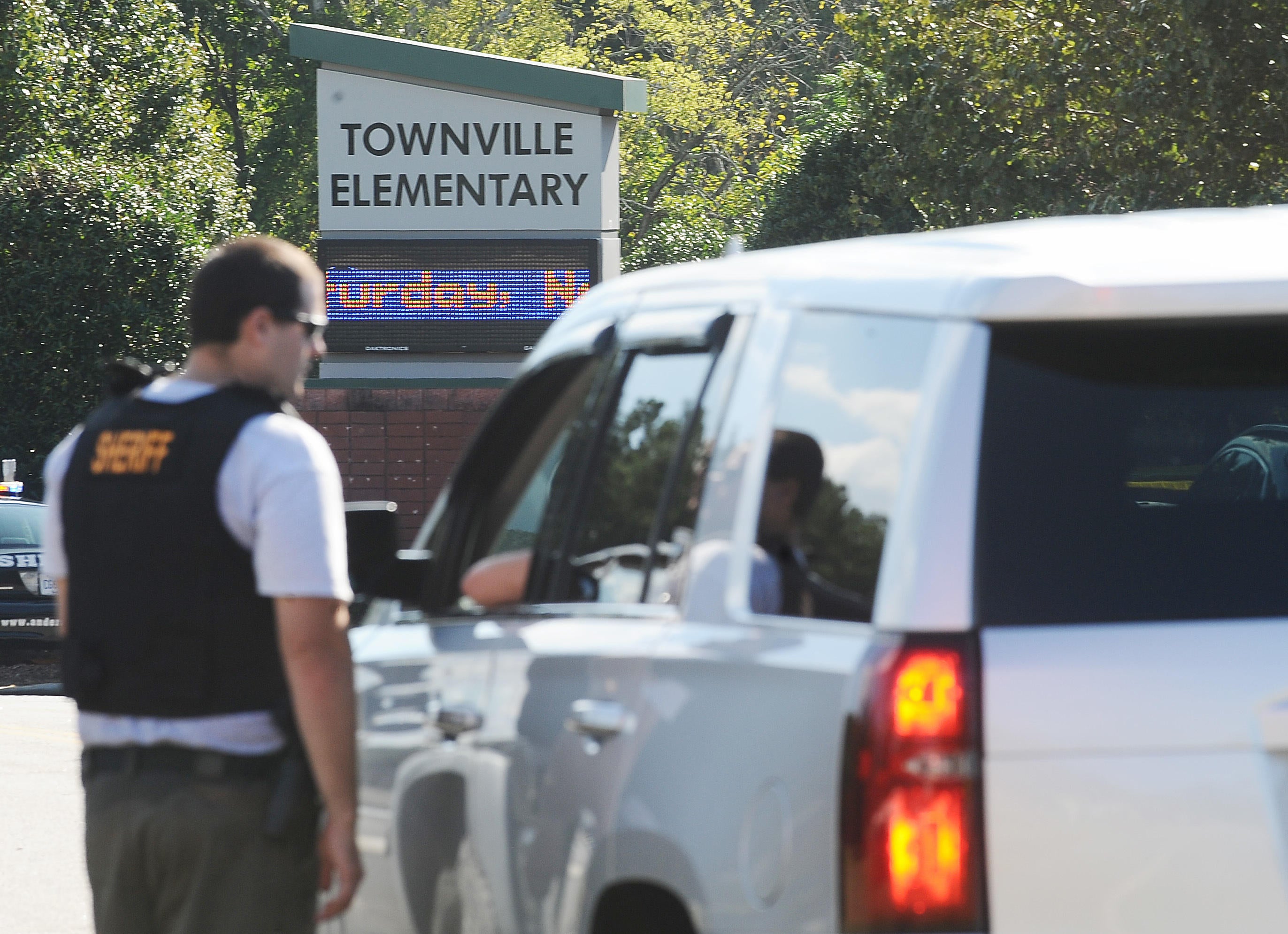 New details emerge about accused S.C. school shooter
We are learning more about the teenager who allegedly opened fire at a South Carolina elementary school, injuring two young students and one teacher.
A family friend of the accused gunman said the 14-year-old was homeschooled after being suspended for bringing a weapon to school within the past two years. He is now in police custody.
Classes are canceled at Townville Elementary, where the gunman opened fire at about 1:45 p.m., after he shot and killed his father at home, police said. The school of nearly 300 students had practiced such a scenario multiple times over the past several years, and officials said those active shooter drills helped prevent the unthinkable from becoming a lot worse, reports CBS News correspondent Manuel Bojorquez.
Dozens of law enforcement officers began swarming Townville Elementary School, seven minutes after receiving a call from a teacher that there was a gunman on campus.
"The shooter is going to be a white male, all black clothing, and blonde hair," said a 911 dispatcher.
Two six-year-old students were shot – one in the leg and the other in the foot -- and a female teacher was also struck in the shoulder. The teacher and one student were released from the hospital Wednesday night. The other child, Jacob Hall – who was airlifted to the hospital -- remains in the hospital in critical condition.
Investigators said there is no known relationship between the victims and the suspected shooter.
"The shooter is a juvenile, he's a white male. There's no racial undertones there. There's no terrorism involved," said Anderson County Sheriff Deputy Chief Keith Smith.
Police say the shooter, who was armed with a handgun, never entered the school. Volunteer firefighter Jamie Brock apprehended him and held him outside on the playground until police arrived.
"And as you all have heard, one of our firefighters did that. And probably save a lot more lives," said Anderson County Sheriff John Skipper Jr., getting emotional.
Police say the gunman began his rampage by shooting his father – 47-year-old Jeffrey Osborne – at the family's home. At about 1:44 p.m., the shooter called his grandmother and was emotional.
When the grandparents visited the home, they discovered their son's body and their grandson gone. He had already driven to Townville Elementary about three miles away.
Frantic parents were alerted by text to come to the school as students were evacuated to a nearby church. Scott Nadolny rushed to meet his daughter, Lacey.
"I saw her come out. And I just ran to her…crying," Nadolny said. "And just gave her a big hug. You know, just thankful."
Thanks for reading CBS NEWS.
Create your free account or log in
for more features.