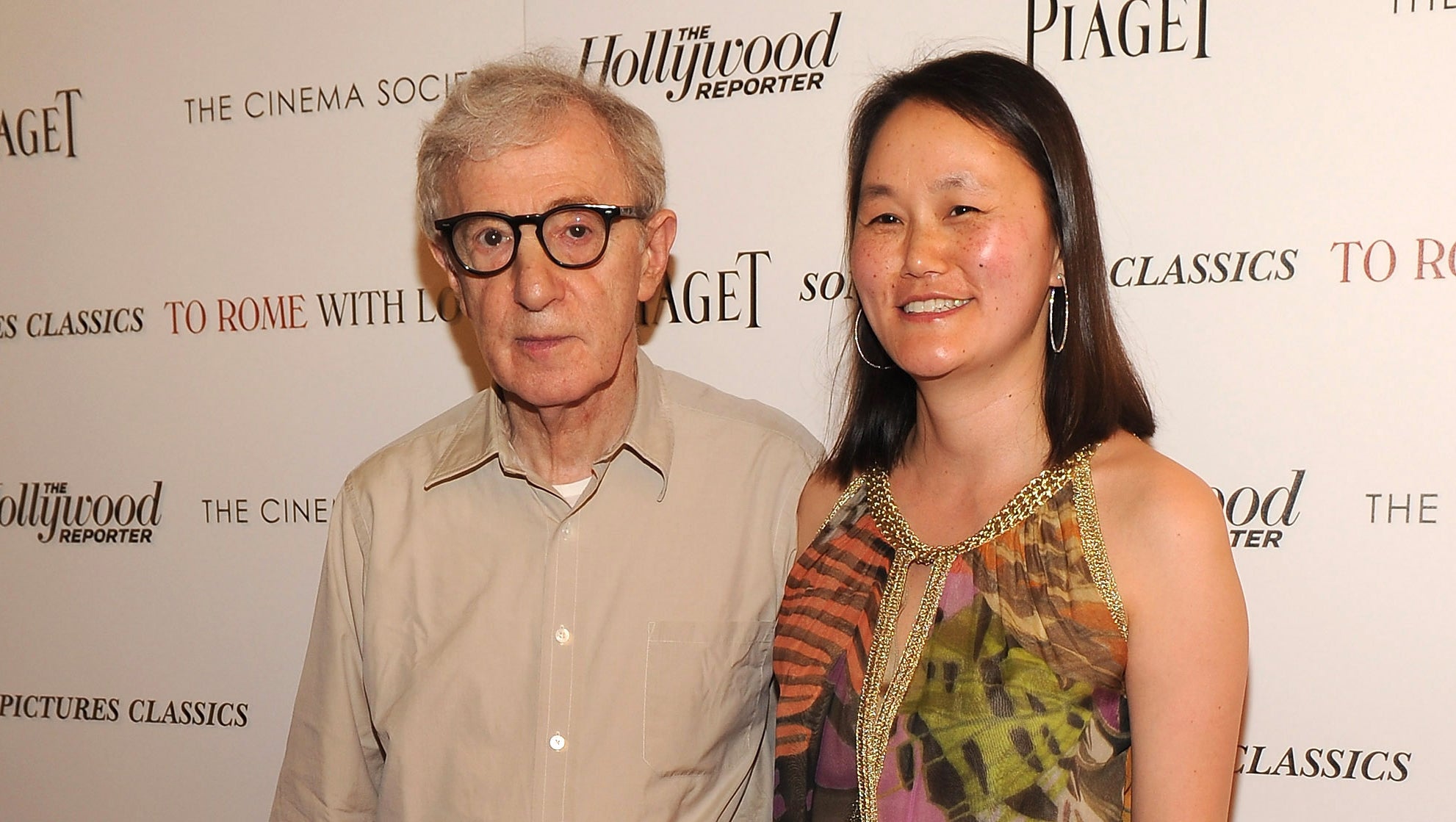 Soon-Yi Previn breaks her silence, defends Woody Allen
Soon-Yi Previn, the wife of filmmaker Woody Allen for more than 20 years, is breaking her silence about allegations of sexual misconduct against her husband. In an interview with New York Magazine published Sunday night, Previn said "what's happened to Woody is so upsetting, so unjust." She's referring to accusations by Allen's adopted daughter, Dylan Farrow, that he molested her.

Previn and Allen's relationship has been under the microscope since they first got involved when he was dating her mother, Mia Farrow. The interview for the magazine was conducted by a longtime friend of Allen's. In it, Previn expresses her doubts about Dylan's allegations and said she has only recently felt compelled to tell her side of the story, reports CBS News Jericka Duncan.
Previn said her adoptive mother, Mia Farrow, is behind the molestation claims.
"[Mia] has taken advantage of the #MeToo movement and paraded Dylan as a victim. And a whole new generation is hearing about it when they shouldn't," Previn said in the article.

Back in January, Dylan spoke out and described the alleged incident to "CBS This Morning" co-host Gayle King.


"Let's go to August 4, 1992. And if you could tell us what happened that day," King said to Dylan.
"I was taken to a small attic crawl space in my mother's country house in Connecticut by my father. He instructed me to lay down on my stomach and play with my brother's toy train that was set up. And he sat behind me in the doorway and as I played with the toy train, I was sexually assaulted," Dylan said.
Allen was never charged with a crime in the case. Both New York state child welfare investigators, and a report by the Yale New Haven Hospital found that the abuse didn't happen. The Connecticut state prosecutor on the case questioned the Yale New Haven report's credibility saying there was probable cause to charge Allen but he thought Farrow was too fragile to face a celebrity trial.

In a statement Sunday, Dylan Farrow responded to the article saying, "Thanks to my mother, I grew up in a wonderful home, filled with love, that she created. … I continue to be an adult woman making a credible allegation unchanged for two decades, backed up by evidence."

In the article, Previn also spoke at length about the tumultuous relationship with her mother portraying them as "oil and water." She said Mia Farrow had a tendency of "playing favorites" among the children and "showing her power" by slapping and spanking Previn or calling her "stupid" and "moronic." When asked if Previn had any positive recollections about her mother, she said, "It's hard for someone to imagine, but I really can't come up with a pleasant memory."

Soon after the article was published, Ronan Farrow also released a statement defending his mother: "I owe everything I am to Mia Farrow. She is a devoted mom who went through hell for her family, all while creating a loving home for us."

Following the publication, several journalists took to social media criticizing the magazine for allowing a decades-long friend of Allen to write the piece. The publication defended its decision, saying the relationship was disclosed and Soon-Yi's story should be heard.
CBS News reached out to Mia Farrow for comment, but we have not heard back.
Thanks for reading CBS NEWS.
Create your free account or log in
for more features.