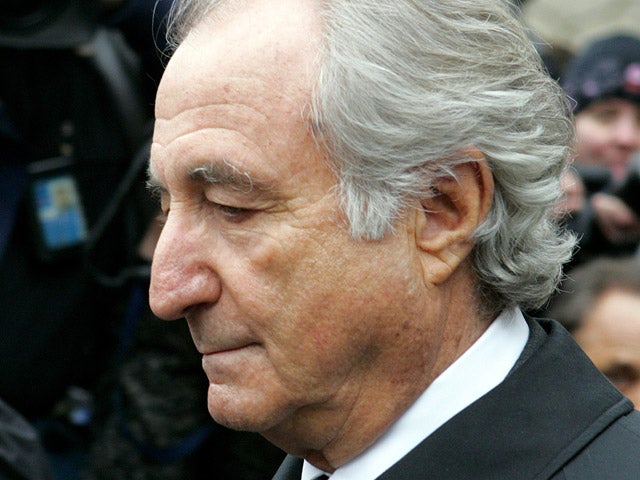 Sons called in FBI to arrest Bernie Madoff
"We knew that we couldn't live with this information and not do something about it."
That's what Andrew Madoff, son of Bernard Madoff, told Morley Safer about his decision to call in the FBI after his father revealed to the family that he had been running the world's largest Ponzi Scheme.
This week on Overtime, we delve into that moment in the Madoff story - excerpting a dramatic part of Morley's interview in which Andrew describes blowing the whistle on his father. And we hear from Andrew's mother Ruth. When did she learn that her sons Mark and Andrew had turned in their father?
When Bernie Madoff was arrested, it immediately became headline news, and all the more so when the magnitude of the crime was revealed and it became clear that thousands of businesses, charities, and individuals -- including Madoff relatives and friends -- were now facing financial hardship, if not ruin.
Some people felt that the sons had done the right thing in having their father arrested. Many believed, and still firmly believe, that it was all a cover-up -- that the sons were pretending to be shocked and horrified by their father's crimes in order to protect themselves.
This week on 60 Minutes, Morley Safer asks Andrew Madoff that very question:
Morley Safer: "You know, there's a lot of people out there who are saying, or will be saying as they watch this, 'This is all a charade. This was something the Madoffs set up to get themselves off the hook.' "
Andrew Madoff: "I wish it were. I wish it were. I wish none of this was real. You know, I knew absolutely nothing about this before my father shared the information with us. And it was the most shocking and terrible moment of my life."
To see Morley Safer's "60 Minutes" piece "Madoff," click on the links below. The two-part piece was produced by Deirdre Naphin Curran and Katy Textor.
Click here to watch Ruth and Andrew Madoff, part 1.
Click here to watch Ruth and Andrew Madoff, part 2.
Whether you believe Andrew or not, it's clear that the Madoff family has suffered the consequences of Bernie's actions. The family lost their fortune, friends, and reputation. And then in 2010 Mark, the eldest son, killed himself on the second anniversary of his father's arrest.
With all the tragedy they've endured, the hatred they've engendered, the friends they've lost, and the high-stakes investigations and litigation they face, it's no wonder the Madoffs have never before wanted to speak publically about life in the shadow of the world's biggest financial fraud.
To find out why they changed their mind and spoke with "60 Minutes," see Overtime's piece: "Ruth Madoff: Why she's telling her story."
Thanks for reading CBS NEWS.
Create your free account or log in
for more features.