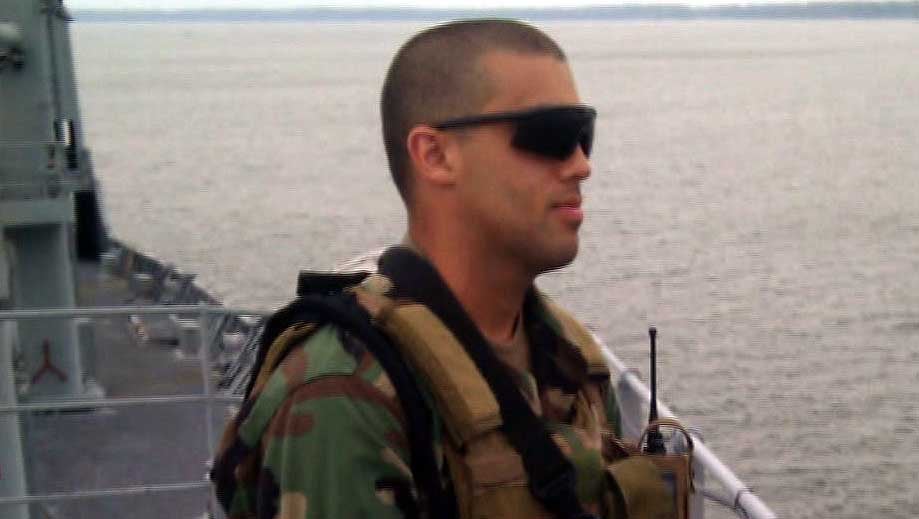 Some U.S. troops haunted by anti-malaria drug's drastic side effects
WASHINGTON -- When Jimmy Corrigan left on deployment in the Navy three years ago, he was in the best physical shape of his life. Today, he can't walk without a cane, he gets angry for no reason and he has been hospitalized twice to prevent suicide.
Two military doctors say Corrigan suffered a brain injury after taking the anti-malaria drug mefloquine. Corrigan, who was never in combat, says his very first dose caused hallucinations and depression.
"Something wasn't right," he says. "Like a doomed kind of sensation. Like something's different."

Corrigan's wife Nikki says mefloquine destroyed Jimmy's balance and changed his personality.

"The best way I can describe someone on mefloquine is literally as if someone had taken my husband's brain and put somebody else's in there," she says.

The military has widely dispensed mefloquine for more than 20 years and says most soldiers have taken it without problems. But servicemembers have also been told that vivid dreams -- even hallucinations -- were normal reactions.

Now, the FDA, in its strongest black box warning, says hallucinations are one of several side effects doctors should consider a red flag.

"Mefloquine causes toxic brain injury," says Dr. Remington Nevin, a former Army doctor, who's now with the Johns Hopkins School of Public Health.


Elite Army units to stop taking anti-malaria drug

Nevin studies conclude that mefloquine can cause obvious brain injuries in some veterans, like Jimmy Corrigan, but less obvious changes to mood and personality in thousands of veterans, like Sean Laraway.

"In some cases, these individuals will be misdiagnosed with post traumatic stress disorder and traumatic brain injury," Nevin says. "I think we have a hidden epidemic of psychiatric and neurological injuries due to this drug."

At the Pentagon, officials were aware of increased reports of side effects. They issued two directives, first in 2009 and again this year, to give mefloquine only as a "last resort" drug to prevent malaria.

"We've been tracking the use of this, and so we've had a 90 percent reduction in the use of this particular drug," says Dr. Jonathan Woodson, the Assistant Secretary of Defense for Health Affairs.

But records CBS News obtained from the military show that doctors in the field continued to write more than 18,000 mefloquine prescriptions after the 2009 warning, including 1,200 doses to servicemembers with mental disorders, who should not have received the drug.

Last year, Woodson warned in a memo that soldiers were getting mefloquine "without appropriate documentation" and "without proper screening."

"We found some lapses, and we instructed them they needed to tighten up on compliance with the policy," Woodson says.

Those lapses explain why in 2011, Jimmy Corrigan was ordered to take mefloquine and -- despite his symptoms -- to keep taking it.

"I was told to be a man at one point," he says. "As in, 'That's your problem ... handle it on your own.'"

Corrigan says he couldn't have refused to take the drug.

"You took it, you followed -- followed your orders," he says.

After the FDA warned that side effects from mefloquine might be permanent, the Army Special Forces Command banned all future prescriptions, making Special Forces the only branch of the military to ban the drug. In every other command and service, it's the third choice option but still being prescribed in the field.

Thanks for reading CBS NEWS.
Create your free account or log in
for more features.