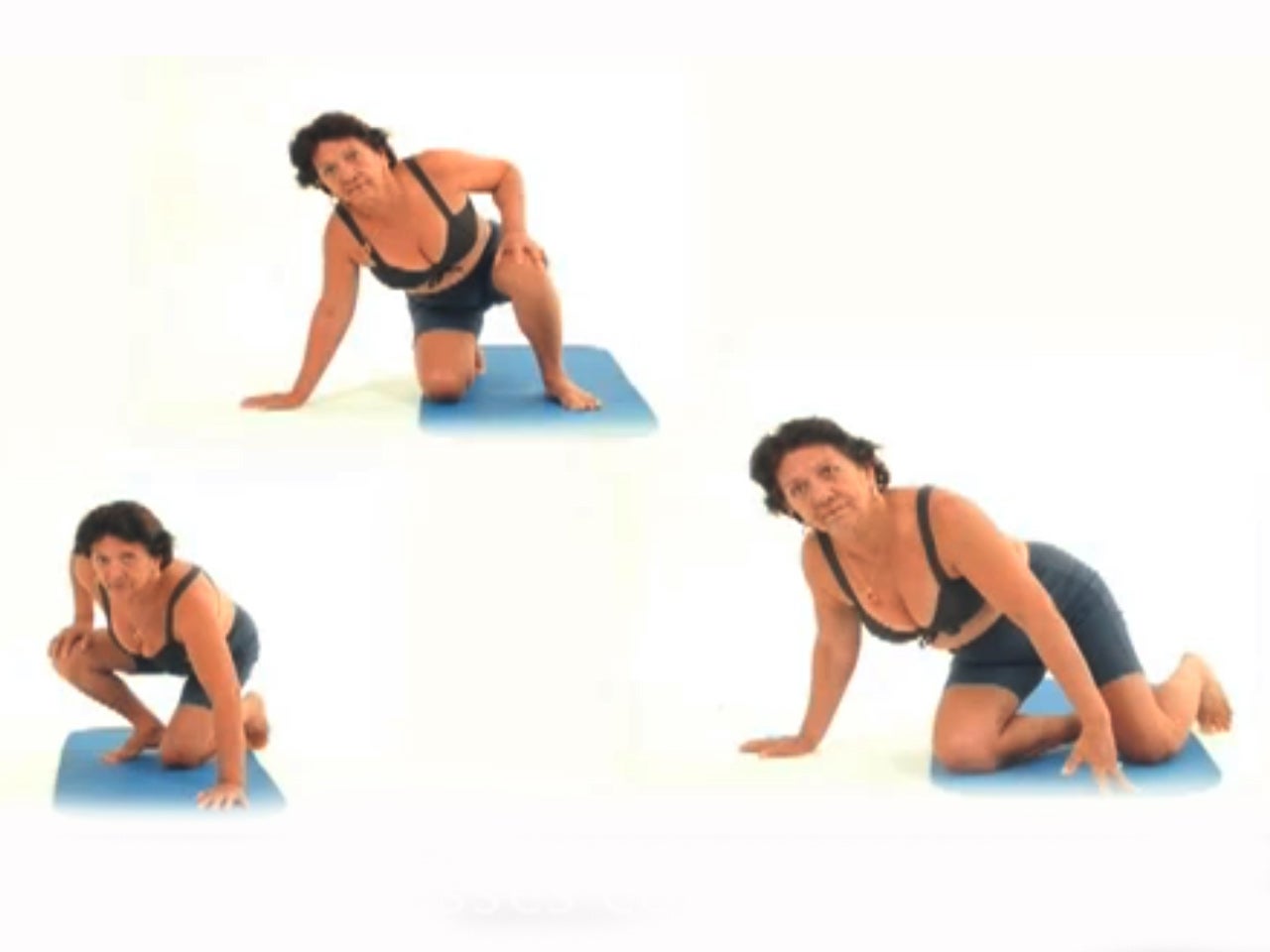 Sitting and standing test may predict mortality
A simple test to see how well a person can rise from the floor without support may predict his or her chances of dying an early death, a new study suggests.
"It is well known that aerobic fitness is strongly related to survival, but our study also shows that maintaining high levels of body flexibility, muscle strength, power-to-body weight ratio and co-ordination are not only good for performing daily activities but have a favorable influence on life expectancy," Dr. Claudio Gil Araujo, a professor at the Universidade Gama Filho in Rio de Janeiro, Brazil, said in a press release.
Brazilian researchers asked more than 2,000 men and women between the ages of 51 to 80 to sit down on the floor and get up with as little support from their hands or other body parts. The test was administered while the subject was barefoot on a flat surface.
"Without worrying about the speed of movement, try to sit and then to rise from the floor, using the minimum support that you believe is needed," a researcher said to each subject.
They then scored subjects on how easy it was for them to sit and stand, scoring each on a scale of 0 to 5. One point was removed for each hand, a hand on knee or thigh, forearm or knee that was used to help them rise. A further 0.5 points were subtracted from people who seemed wobbly when they stood. The total highest score was 10, meaning the person did not use any support to sit or rise up.
Watch a demonstration of the test below:
After completing the test, researchers followed subjects for about six years. Around 7.9 percent of the participants died, with the majority being people who scored low on the test. Only 2 people who scored a 10 died. Even when age, gender and body mass index were controlled for, the test score was still shown to have a significant link to mortality rate.
Researchers discovered that people who had a total score lower than 8 (meaning they had to use more than one limb to support themselves going up and/or down) were twice as likely to die compared to those who scored over 8. Each additional point subtracted from the sitting score correlated with a 21 percent increase in risk of dying prematurely.
"When compared to other approaches to functional testing, the sitting-rising test does not require specific equipment and is safe, easy to apply in a short time period (less than 2 minutes), and reliably scored," Araujo said. "In our clinical practice, the test has been shown over the past ten years to be useful and practical for application to a large spectrum of populations, ranging from pediatric to geriatric."
The study appeared online in the European Journal of Preventive Cardiology on Dec. 12.
Thanks for reading CBS NEWS.
Create your free account or log in
for more features.