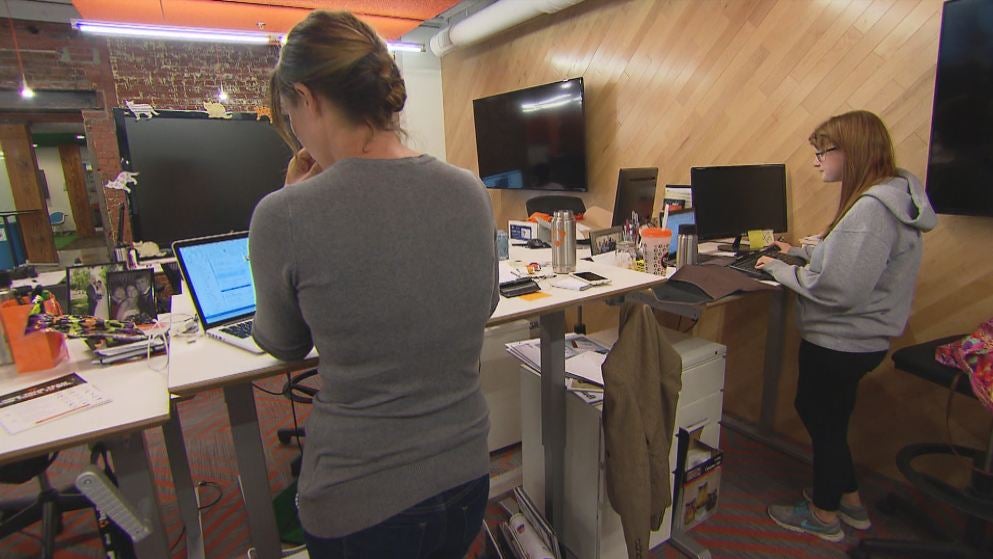 "Silicon Prairie," America's new entrepreneurial frontier
Across the Great Plains -- even in winter -- the new cash crop is high tech.
What's happening, say Stephanie and Paul Jarrett, is an explosion of startup software companies in the heartland, reports CBS News correspondent Mark Strassmann.
"It's time we bang the drum and let people know there's something happening over here in Lincoln, Nebraska," said Stephanie Jarrett.
In 2012, they decided to launch Bulu Box - a monthly service providing samplers of premium health products. But first, they had to leave San Francisco.
"We could just be another startup on the West Coast, another startup in the Valley. Or we could be part of this movement in the Midwest," Paul said.
Bulu Box now has 100,000 subscribers and did $5 million in sales last year, helped greatly by their community.
"It felt like people in Nebraska -- investors, other connections -- would bend over backwards to help you," Stephanie said.
This is "Silicon Prairie," and it's remaking cities across the Midwest, from Des Moines to Kansas City, to Lincoln, where David Graff co-founded Hudl in 2006.
"Our pitch is to get in here and make a difference right from the start," Graff said.
Hudl services sports teams, both amateur and professional. Coaches post their game film to Hudl's site and the company's software instantly analyzes it.
"The university system here is phenomenal," Graff said about having a business in Lincoln. "It's a very supportive community for your entrepreneurs."
Paul Jarrett compared "Silicon Prairie" to Silicon Valley.
"We have a core value and one of our core values is fire the a**holes," he said.
But another competitive edge is that everything's cheaper in the prairie. The median home in San Francisco sells for $1.1 million -- in Lincoln, it's about $158,000.
"You can grow your team a lot faster with a lot less capital. Same with office space," Jarrett said.
Today, Lincoln is becoming a mini Palo Alto, home to more than 100 software startups. And once-abandoned buildings now house coworking spaces and incubators.
"You just hear from people who come visit and check out the town, they go 'Lincoln is cool! This is really cool!' And we're like, 'It is, right!?'" Jarrett said.
But there are challenges. Companies have struggled to attract outside talent and investors. Seventy-five percent of investments in 2015 went to three states - California, New York and Massachusetts - but that's changing.
"I don't think that reflects the distribution of great entrepreneurs with great ideas," said Steven Case, a co-founder of AOL. He also heads up "Revolution," a venture capital firm that plans to invest close to $1 billion in tech companies inside the coasts.
"Some people call it the 'flyover country,' which is kind of pejorative. We think they're great entrepreneurs building great businesses," Case said.
Hudl started with three employees and now has 400.
"It's been an amazing ride. We're incredibly lucky and we've got a great team around us. And I think that's what the most fun part of it is," Graff said.
Hudl has employees working in 14 countries, but its new world headquarters is going up right here in Lincoln, Nebraska, where it all began.
Thanks for reading CBS NEWS.
Create your free account or log in
for more features.