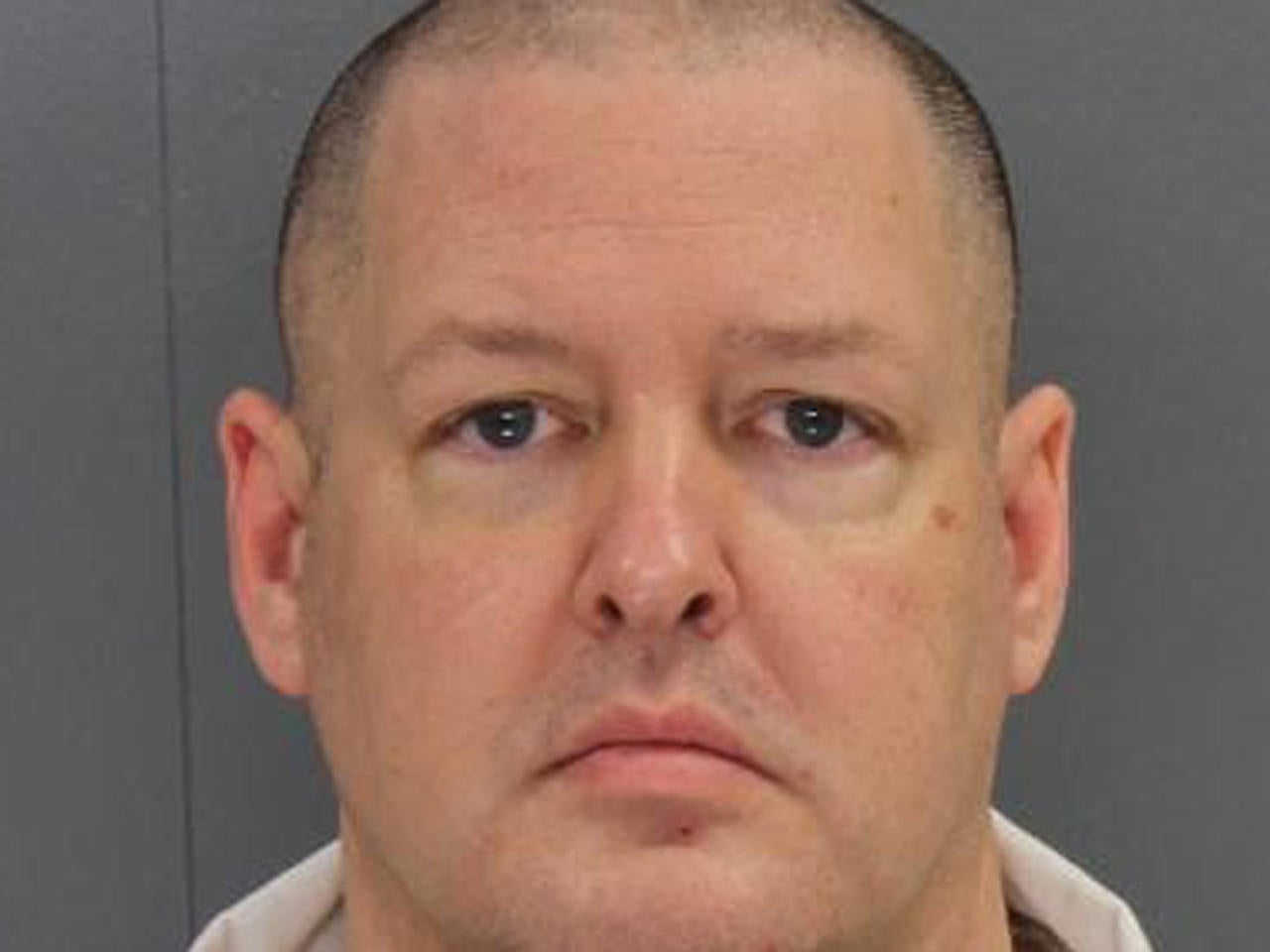 Serial killer Todd Kohlhepp claims 2 more victims buried in South Carolina
SPARTANBURG, S.C. -- A South Carolina serial killer already serving life in prison for seven slayings told authorities he has two additional victims buried near an interstate, a sheriff said Tuesday. Spartanburg County Sheriff Chuck Wright said investigators are bringing Todd Kohlhepp to the county to lead them to the supposed location of the bodies, the Greenville News reported.
"We're trying to get a game plan together to find out exactly where and what to do. Investigators have been talking to him," Wright said. "We're not going to try to keep that quiet. We're going to go search."
Kohlhepp told investigators that two people are buried near Interstate 26 in Spartanburg County in the northwest part of the state. Wright is unsure who the supposed additional victims are or exactly where they are, he said.
"We haven't been able to confirm anything he's claimed yet," Wright said. "It's not to say that the details are not sketchy because it's been so long, but we're obligated to go check."
Kohlhepp is serving seven consecutive life sentences without parole at Broad River Correctional Facility in Columbia after pleading guilty to multiple charges in May 2017. "48 Hours" investigated the case in the episode, "Buried Truth."
His string of crimes was uncovered in 2016 after police rescued Kala Brown from a storage container where she was chained at the neck and investigators found a body buried in a shallow grave. Brown told investigators she saw Kohlhepp shoot and kill her boyfriend, 32-year-old Charles Carter, who went with her for a cleaning job on Kohlhepp's property in rural Spartanburg County.
Kohlhepp raped Brown while holding her against her will, and told her he had also killed a husband and wife in December 2015, burying their bodies on his land. Johnny Joe Coxie, 29, had been killed immediately, and Kohlhepp kept 26-year-old Meagan Leigh McCraw-Coxie alive for six days before shooting her in the back of the head on Christmas, Solicitor Barry Barnette said.
The Associated Press typically doesn't identify victims of sexual assault, but Brown has spoken publicly about her traumatic experience.
Kohlhepp admitted to her that he had killed four people in the Superbike motorcycle shop in November 2003, the prosecutor said. The owner, Scott Ponder, 30; Beverly Guy, 52; Brian Lucas, 30; and Chris Sherbert, 26 were killed because Kohlhepp thought they were making fun of him. Guy was Ponder's mother and worked as a bookkeeper. Lucas was a service manager, and Sherbert was a mechanic at the shop.
Kohlhepp's crimes took place over more than a decade as he ran a real estate business.
According to the plea agreement signed by Kohlhepp, he will serve seven consecutive life terms plus 60 years on kidnapping, sexual assault and other charges. Kohlhepp will not be eligible for parole, and he also agreed not to appeal the sentence.
Kohlhepp moved to South Carolina in 2001 shortly after 14 years in prison for pleading guilty to kidnapping in Arizona. Authorities there said the then 15-year-old forced a 14-year-old neighbor back to his home at gunpoint, tied her up and raped her.
Friends and co-workers at Kohlhepp's real estate business said he was a hard worker with some strange habits. He would watch pornographic videos during work and joked on his firm's website that he motivated workers by not feeding them.
Thanks for reading CBS NEWS.
Create your free account or log in
for more features.