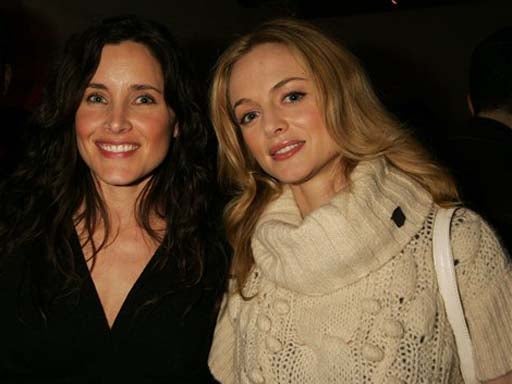 Admitted killer Robert Yates, Jr. was sentenced to 408 years in prison Thursday for the murders of 13 women, killings he admitted in a plea bargain that allowed him to escape the death penalty for those crimes.
Spokane County Superior Judge Richard Schroeder also fined Yates $60,000, and signed him over to the custody of the sheriff of Pierce County. Yates is to be arraigned there for two more murders not covered by the plea deal for which he could ultimately face execution.
At the sentencing hearing, relatives of the victims — some sobbing and clutching family members or displaying pictures of the dead — addressed the court, and Yates himself had a chance to speak.
"Do you have any idea what it's like to go to a cemetery for a family reunion for 25 years?" Chris Oliver, brother of victim Patrick Oliver, who was killed in Walla Walla in 1975, asked Yates.
"He has disgraced and dishonored every uniform he ever wore," said John Joseph, father of Jennifer Joseph, killed in 1997.
Yates' 25-year-old daughter, Sasha, got no answer when she asked why the killings happened.
"I still love you dad, even though you did this," she said as her father looked away.
Yates, who has five children, offered no explanation for the killings. He said, "I pray that God will right the wrongs that I have committed and that justice will bring closure."
Last week, the 48-year-old Army veteran and National Guard helicopter pilot admitted to 10 Spokane-area slayings from 1996 to 1998, the murders of a young man and woman in southern Washington in 1975 and the murder of a woman in the state's northeastern corner in 1988.
The attempted murder charge involved the 1998 shooting of a prostitute who subsequently escaped from Yates and survived.
Yates has actually confessed to 14 killings, but will plead guilty to only 13.
The other killing — the murder of Shawn McClenahan — is the killing in which evidence against Yates is strongest, and prosecutors will hold it in abeyance in case Yates tries to renege on the agreement or seek appeals.
The Spokane plea agreement was cemented last week when Yates led investigators to the decomposed body of Melody Murfin, a prostitute who had been missing for two years, buried outside Yates' Spokane home.
Most of Yates' victims were women involved in drugs and prostitution in Spokane. The attempted murder charge involves a woman who survived a gunshot wound to the head.
The prosecutor in Pierce County, where the other two murders took place, has said he will not allow Yates a plea agreement to avoid the death penalty.
If he were convicted in those two deaths, the 15 victims would exceed the 14 that Richard Ramirez, Southern California's "Night Stalker," was convicted of killing, and the total of Henry Lee Lucas, convicted in Texas of 13 murders.
A special homicide task force set up in 1997 to investigate the deaths of Spokane prostitutes is still folloing leads in other unsolved slayings in the region, Spokane County Sheriff's Sgt. Cal Walker said Thursday.
Yates' father last week revealed his son was sexually assaulted as a child by a neighbor. Robert Yates Sr. told The Spokesman-Review newspaper that his son, then 6, was molested by an 11-year-old boy.
Serial killer experts frequently point to childhood sexual molestation as a trigger that can produce such a killer. The elder Yates said he did not think that molestation was relevant in his son's case.
As part of the deal, Yates pleaded to premeditated first-degree murder, but not aggravated murder. In Washington, aggravated first-degree murder is the only crime punishable by death.
The case renewed debate about the state's death penalty laws. The case prompted legislators to propose making it easier to seek capital punishment by adding "serial killing" to the list of aggravating circumstances in which the death penalty may be applied.
Thanks for reading CBS NEWS.
Create your free account or log in
for more features.