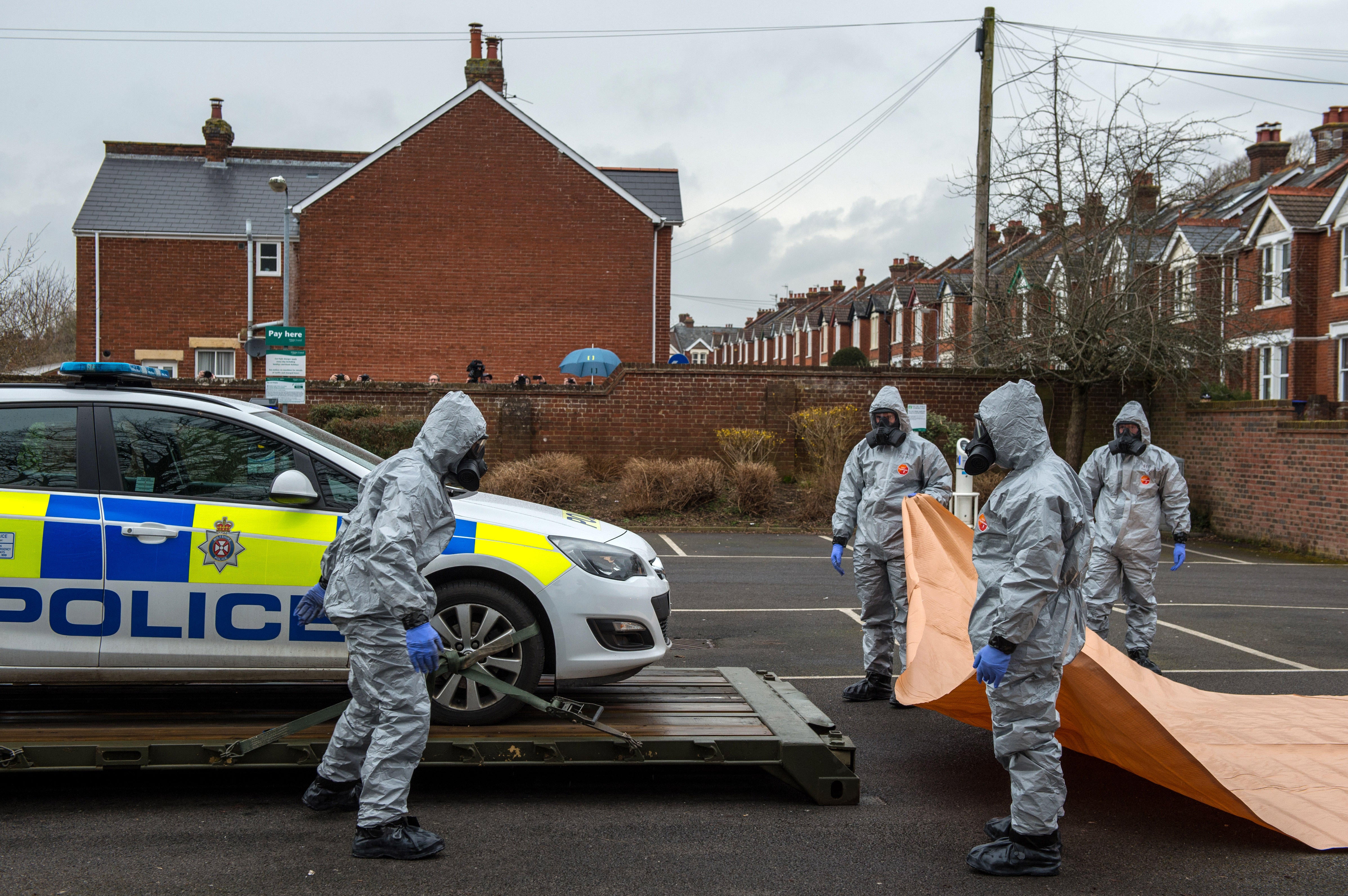 Cleanup and concern after attack on Russian ex-spy
SALISBURY, England -- British Prime Minister Theresa May was to meet Monday with her senior national security advisors to discuss the poisoning of a former Russian double agent and his daughter in the English city of Salisbury. Public health officials in England have warned about 500 people to take extra safety precautions after traces of a still-unnamed nerve agent were found at two separate locations in the city.
Sergei Skripal, the Russian who spied for Britain, and his 33-year old daughter Yulia remained in critical condition on Monday.
CBS News correspondent Charlie D'Agata reported that forensics and decontamination work was still underway Monday at an Italian restaurant in Salisbury which Skripal and his daughter visited before collapsing on a bench nearby.
More military personnel in hazmat suits descended on the city over the weekend, removing potentially contaminated vehicles and cordoning off the graves of Skripal's wife and son at a Salisbury cemetery.
Traces of the suspected nerve agent were found inside the Italian restaurant and a nearby pub, prompting a warning for customers who visited the establishments.
Sally Davies, the government's Chief Medical Officer for England, urged those patrons to "wash clothing you haven't already, ideally in a washing machine. Any items which cannot be washed and would normally be dry-cleaned should be double-bagged in plastic until further information is available."
A week after the suspected poisoning of Skripal and his daughter Yulia, some residents were left wondering why it took so long for officials to issue that kind of warning.
While investigators say they've identified the nerve agent used in the attack, they have not made that information public -- or named a possible suspect.
ln 2006, another Russian intelligence officer, Alexander Litvinenko, was murdered in Britain -- poisoned with radioactive polonium at an exclusive London hotel. British intelligence believe that was a Russian state-ordered execution.
At that time, Theresa May told Litvinenko's widow Marina that she would do anything to stop a similar incident from happening again.
"But unfortunately it happened again," Marina has said of the Skripal poisoning. "It means something was not done and the lesson we received after the murder of my husband was not learned."
There were unconfirmed reports in British media on Monday that Prime Minister May was close to pointing a finger at Russia for the attack on Skripal, but officially her government still insisted it was, "important that we allow the police to get on with their work, that we gather all the evidence and if we get to a position when we are able to attribute this attack then we will do so and the Government will deliver an appropriate response."
Meanwhile, in Russia -- where President Vladimir Putin's government has consistently denied links to either the Skripal case or the Litvinenko murder before it -- a Kremlin-friendly newscaster has suggested May's own government could have been behind the most recent attack. The motive? "Russiaphobia," according to the news show.
Thanks for reading CBS NEWS.
Create your free account or log in
for more features.