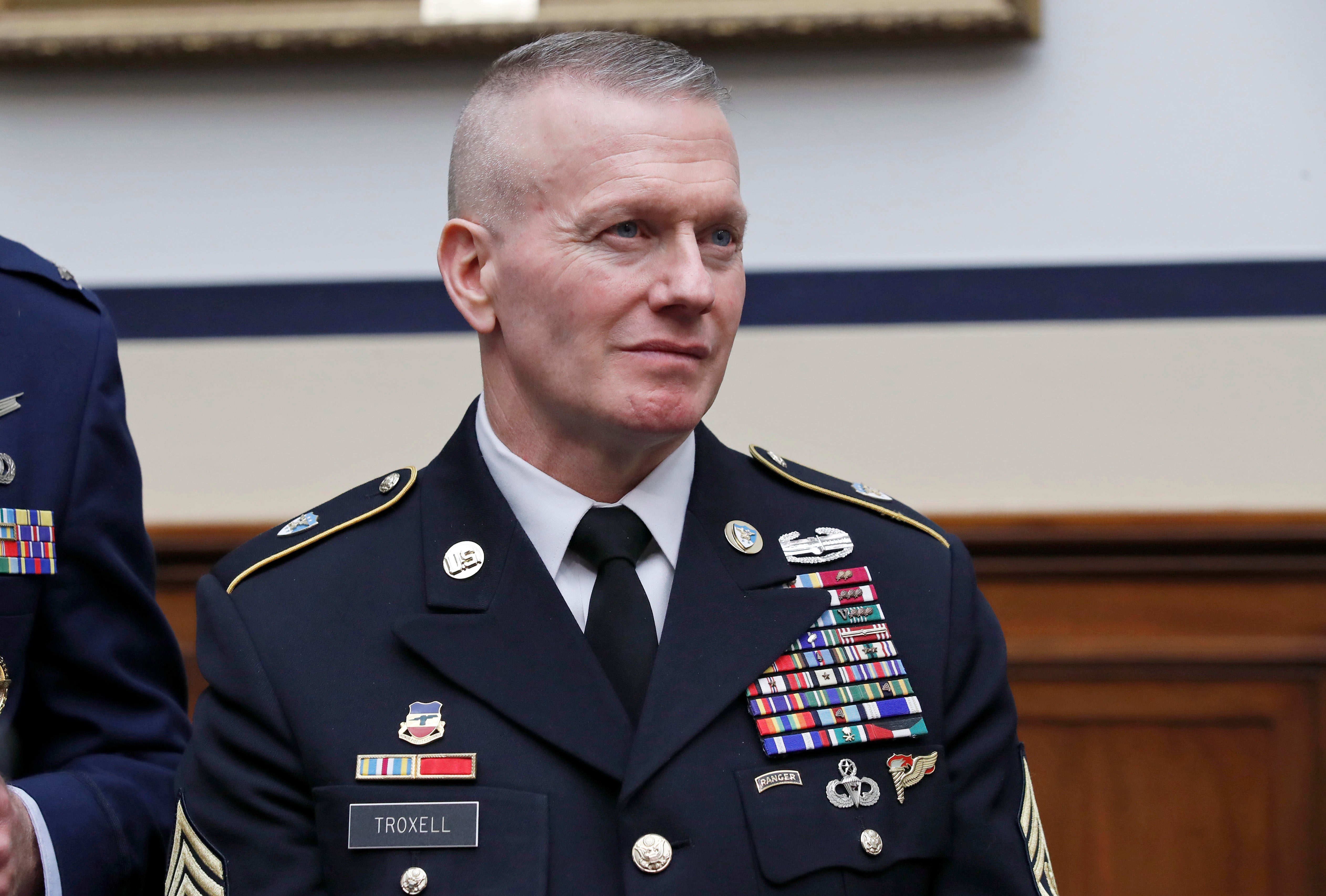 Pentagon's top enlisted service member suspended amid misconduct probe
WASHINGTON—The Pentagon's top enlisted service member has been suspended and temporarily reassigned from his duties pending the outcome of an investigation into an undisclosed allegation of misconduct, officials said Thursday. Army Command Sgt. Maj. John W. Troxell has been the senior enlisted adviser to Gen. Joseph Dunford, chairman of the Joint Chiefs of Staff, since December 2015.

A spokesman for Dunford said Troxell will work as a special assistant to the vice director of Dunford's staff while the Army's inspector general investigates. The spokesman, Col. Patrick Ryder, said it would be "inappropriate" to reveal the nature of the alleged misconduct.

"We will wait for a full accounting of the facts and will not presuppose any findings or outcomes," Ryder said.

Troxell gained attention earlier this year with a comment on Twitter about threatening to kill Islamic State of Iraq and Syria (ISIS) fighters with an entrenching tool, the utility shovel issued to individual soldiers. "ISIS needs to understand their two options when facing us: surrender or die! Surrender & we will safeguard to due process. Otherwise we will kill them with extreme prejudice, even if that means beating them to death with our entrenching tools!"

Troxell is a 36-year Army veteran. He enlisted in September 1982 and has had five combat tours of duty, including in Panama, Saudi Arabia, Iraq and Afghanistan.
As the senior enlisted adviser to Dunford, Troxell often visits U.S. troops stationed around the world, reporting back to the military's top commanders on the state of the enlisted force and the development of enlisted personnel.
Thanks for reading CBS NEWS.
Create your free account or log in
for more features.