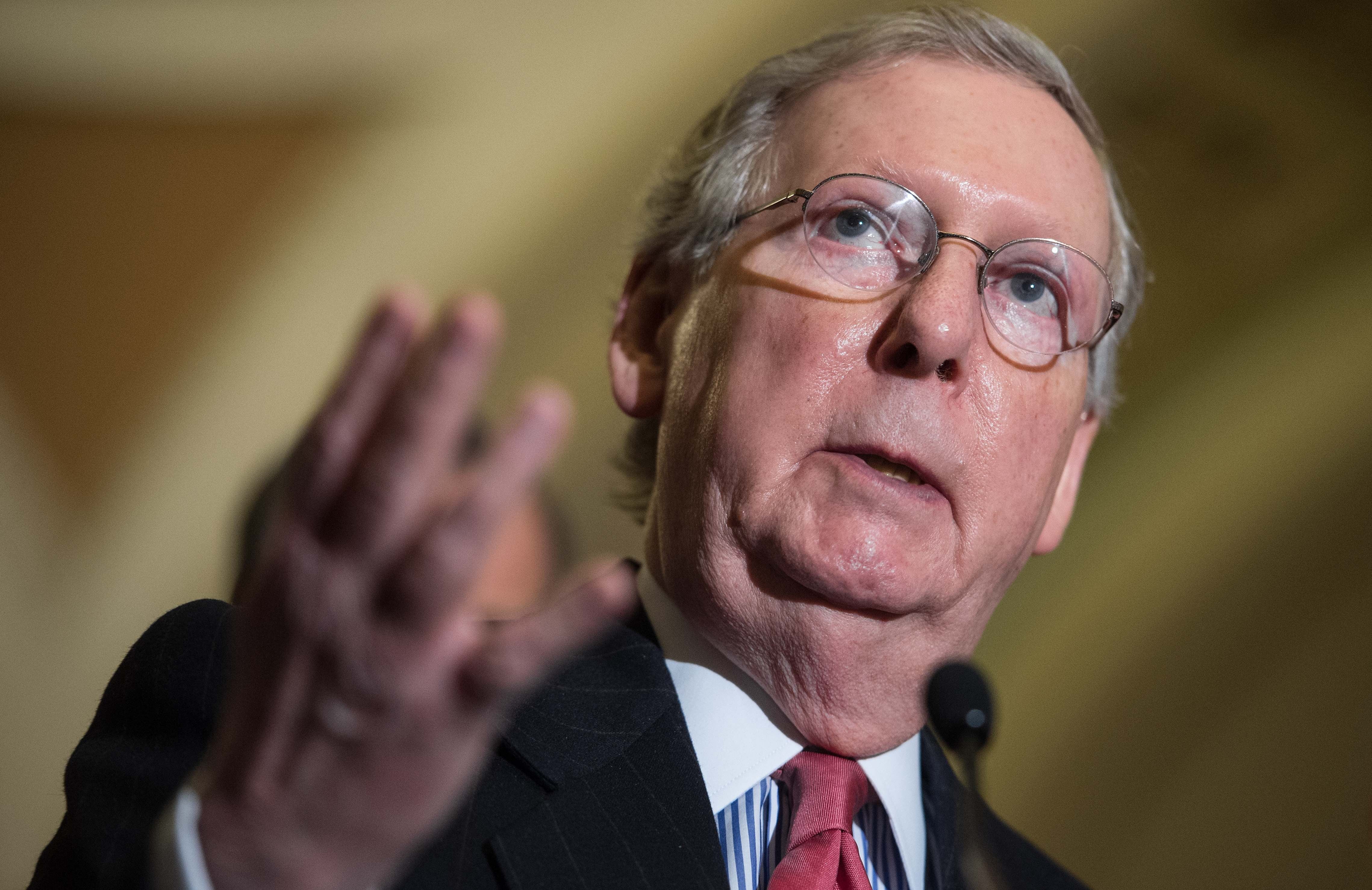 Senate reaches deal on human trafficking bill
The Senate is moving forward on a human trafficking bill, leaders announced Tuesday, after Democrats and Republicans overcame their disagreement over abortion-related language in the bill.
Progress on the bill means that Senate Majority Leader Mitch McConnell, R-Kentucky, could soon allow the Senate to vote on the confirmation of President Obama's attorney general nominee, Loretta Lynch.
On the Senate floor, McConnell commended the "good-faith negotiations" that resolved the impasse over the Justice for Victims of Trafficking Act.
The bill was held up earlier this year over a provision that would block money in a new victims' fund from paying for abortions. The provision goes further than similar anti-abortion clauses that Republicans have added to past laws, Democrats argued. Typically, the restriction against using funds for abortions (referred to as the "Hyde amendment") has been applied only to taxpayer funds. In this case, however, the rule would apply to the victims' fund, even though it will be financed by fees paid by sex criminals.
A group of bipartisan lawmakers found a compromise, while keeping the abortion restrictions in place for the new fund. Money collected from sex criminals will be used for services like legal aid, while victims' health services will be funded by taxpayer money (and thus cannot be used for abortions).
Senate Minority Leader Harry Reid, D-Nevada, expressed relief on the floor on Tuesday that the Senate had resolved the "pointless, Republican-contrived fight."
He added, "This compromise is evidence that when Democrats and Republicans sit down together and work toward a solution, good things can happen."
Reid also urged quick action on Lynch's confirmation. Mr. Obama nominated Lynch to serve as the next attorney general more than five months ago, and the unprecedented delay in her confirmation has been "embarrassing," the president complained.
Thanks for reading CBS NEWS.
Create your free account or log in
for more features.