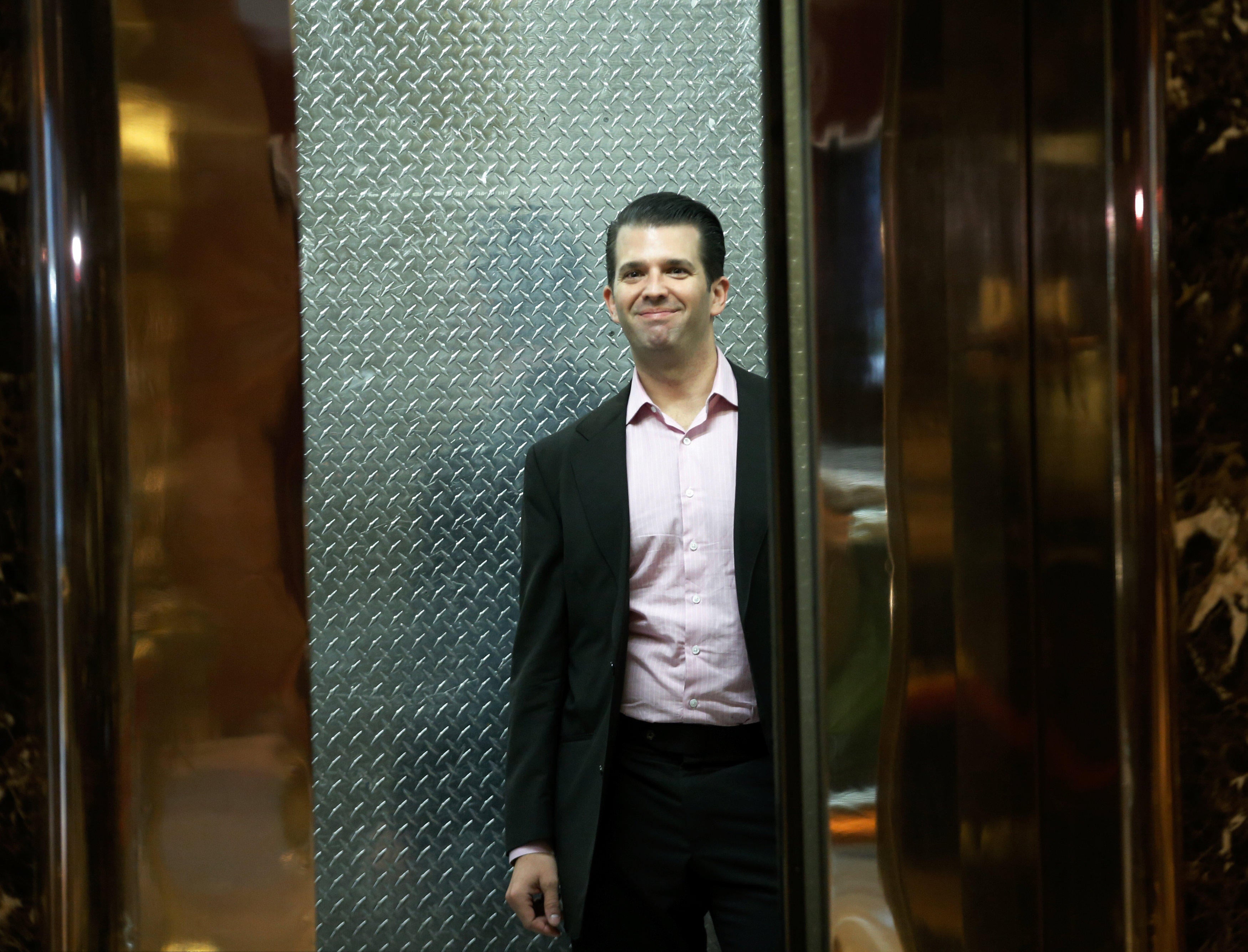 Senate committee to interview Trump Jr. Thursday behind closed doors
Donald Trump Jr. will take questions in private from Senate Judiciary Committee staff on Capitol Hill Thursday, as the president's son faces scrutiny for his involvement in a June 2016 meeting with a Russian lawyer at Trump Tower.
"We look forward to a professional and productive meeting and appreciate the opportunity to assist the committee," Trump Jr. lawyer Alan S. Futerfas said in a statement to CBS News.
Trump Jr. became a focal point for congressional investigators and the media after he admitted to a meeting with a Russian lawyer who, according to him, was purported to have damaging information about Hillary Clinton that could help his father's presidential campaign. Trump son-in-law Jared Kushner and then-campaign chairman Paul Manafort were also present at the meeting. Emails Trump Jr. released this summer show he was told the information was a "part of Russia and its government's support for Mr. Trump."
Officially, the Senate Intelligence Committee and House Intelligence Committee are the ones investigating Russian election meddling and any ties to Trump associates, but the Senate Judiciary is also probing related issues. The Senate Judiciary Committee had issued a subpoena for Trump Jr. to testify about foreign lobbyist registration and the Trump dossier, but settled for a private interview and documents instead.
The committee's ranking member, Sen. Dianne Feinstein, D-California, told reporters Wednesday that committee staff will be conducting the interview, rather than members. Feinstein said there will be a public hearing at the proper time, although she isn't ready to announce when that will be.
Feinstein said she would not be present at the interview, but CBS News caught up with committee members who plan to attend. Sen. Richard Blumenthal, D-Connecticut, said he hopes to hear the truth.
"There are penalties if he lies, and he presumably is aware that he is testifying with very severe penalties if he fails to tell the truth, so we presume he will," Blumenthal told reporters Wednesday.
Sen. Dick Durbin, D-Illinois, said he plans to attend as an observer. Durbin said he plans to go in with an open mind, ready to hear questions about any involvement of the Trump business empire and campaign with Russians or other foreigners.
CBS News' Brian Gottlieb and Alan He contributed to this report.
Thanks for reading CBS NEWS.
Create your free account or log in
for more features.