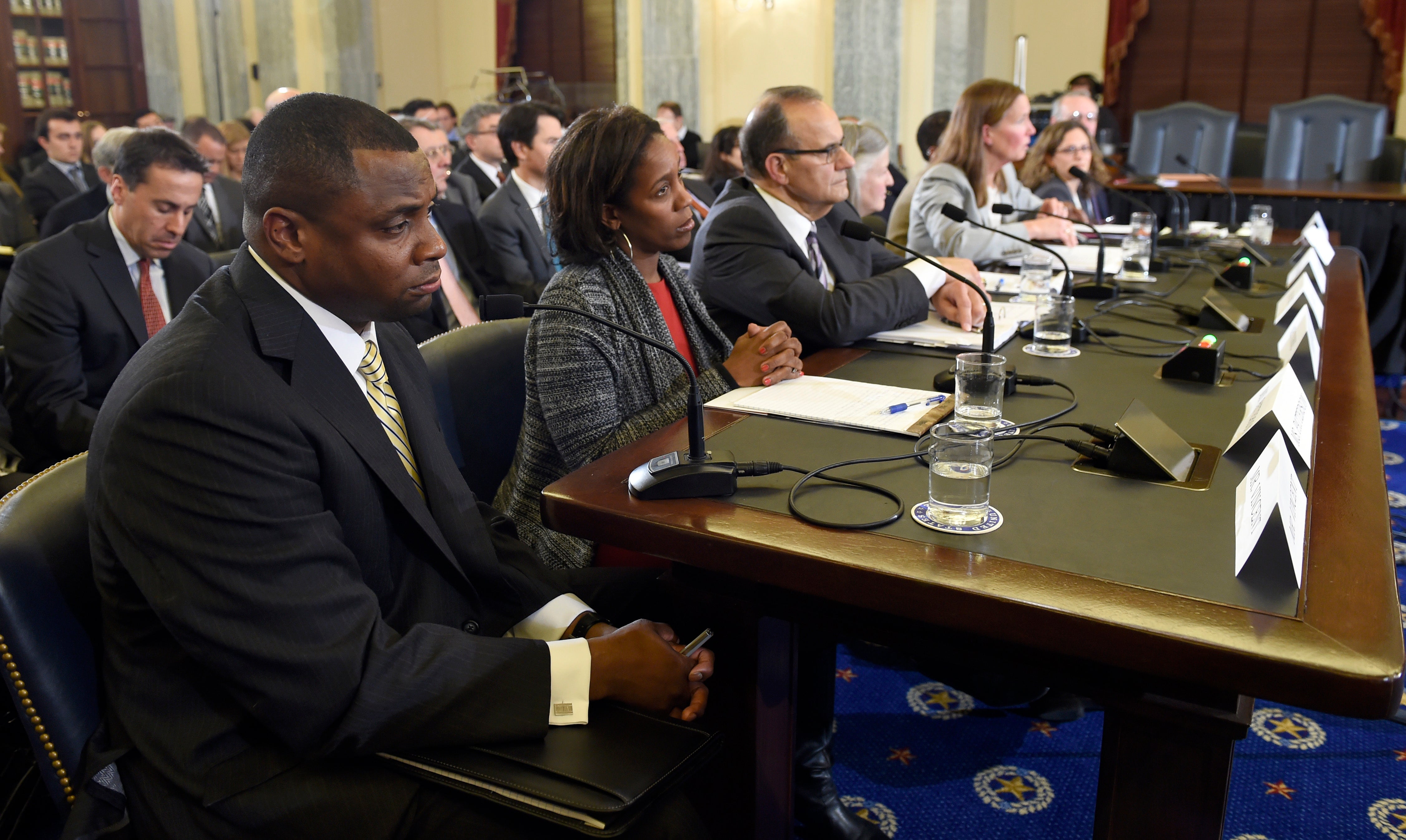 Pro sports under new pressure on domestic violence
Major league sports faced new pressure from Congress to clamp down on domestic violence. Officials from the top four professional leagues and their players associations testified Tuesday at a Senate hearing where senators expected a better turnout, CBS News' Nancy Cordes reports.
The committee's ranking Republican member was critical of all four leagues for not sending their commissioners to the hearing. The NFL's executive vice president of football operations, Troy Vincent, was there instead of commissioner Roger Goodell.
Vincent became emotional during his testimony on a topic that, for him, hits close to home.
"I relate to the 20 million victims, survivors, of domestic violence," Vincent said.
Vincent said abuse was a way of life growing up -- his mother was beaten as he and his brother watched.
The former all-pro cornerback now works in the league's front office and admitted they made mistakes in how they handled the discipline of former Baltimore Ravens running back Ray Rice.
Rice punched his then-fiancee in a casino elevator and was originally suspended two games. The league made that suspension indefinite after video of the incident surfaced.
Just last week, Rice won his appeal and was reinstated to the NFL.
"We've accepted the criticism we've received, and we are committed to being part of the solution," Vincent said.
But the problem is not isolated to football. Vincent was joined by representatives from the NBA, MLB and NHL, as well as their players unions. Each talked about what they are doing to curb violence off the playing field.
Sen. Claire McCaskill voiced her frustration that while individual teams have taken action against baseball players who were charged with abuse -- the league has not.
"Major League Baseball Commissioner Bud Selig has never sanctioned an MLB player for domestic violence, never in 22 years," McCaskill said.
Since the Rice incident, other leagues have been more proactive with punishment.
The NBA suspended Jeffery Taylor for 24 games without pay in November after he pleaded guilty to a misdemeanor domestic violence charge.
And the NHL suspended a Los Angeles Kings player in October after he was arrested on suspicion of domestic abuse. On Tuesday the NHL slapped the LA Kings with a $100,000 fine after that player violated his suspension by participating in a team practice.
In a statement the Kings said, "This was clearly a mistake ... It is incumbent upon us to be more vigilant in managing this situation."
Thanks for reading CBS NEWS.
Create your free account or log in
for more features.