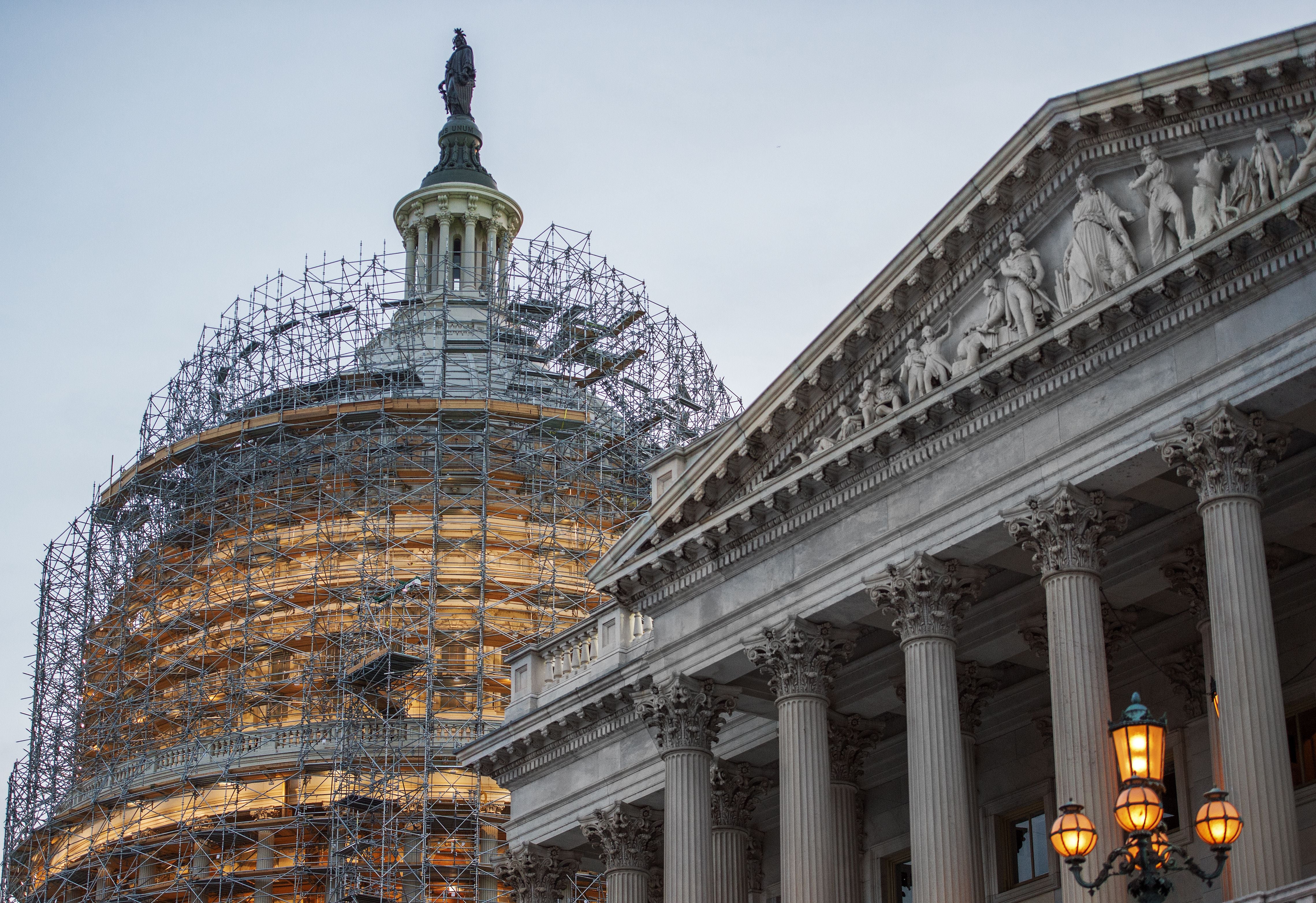 Senate finds a path forward on trade promotion authority legislation
Senate leaders have reached a deal to move forward with a vote on a bill to speed up congressional approval of the Trans-Pacific Partnership (TPP) a day after Democrats dealt a blow to President Obama's agenda by blocking fast-track legislation.
A day of negotiations yielded an agreement that will allow Democrats to secure votes on several other pieces of legislation in addition to Trade Promotion Authority (TPA), the legislation which would "fast-track" the trade deal through the congressional approval process. Lawmakers would have to vote yes or no on the entire trade deal and would forego the ability to amend it.
Thursday morning, the Senate will take up a customs and currency bill which would prevent countries from keeping their currency artificially low, as well as the African Growth and Opportunity Act. Both pieces of legislation will need 60 votes to pass.
Later on Thursday, the Senate will have a procedural vote to begin debate on the TPA legislation and the Trade Adjustment Assistance (TAA), which provides federal aid to workers who find themselves jobless due to trade agreements. Both of those measures will also need 60 votes to pass, and will be open amendments. The debate on those bills is expected next week, according to a senior Senate Democratic aide.
On Tuesday, a group of pro-trade Democrats pulled their support for the TPA bill because Senate Majority Leader Mitch McConnell, R-Kentucky, did not guarantee them a vote on the three other trade measures. Without their support, the measure came up short of 60 votes needed to open debate.
Sen. Tom Carper, D-Delaware, was the only Democrat who voted in favor. McConnell called the result "pretty shocking."
"Our special concern this afternoon is about a lack of commitment to trade enforcement," said the top Democrat on the Senate Finance Committee, Oregon Sen. Ron Wyden, who is a strong supporter of the trade deal. "Short shrift for trade enforcement is legislative malpractice and until there is a path to get all four bills done, you're going to see a number of pro-trade Democrats, Democrats who want to get this bill passed, you will see them vote no."
McConnell said the Democrats' demands were unreasonable.
"They're demanding that we guarantee an outcome in advance of going on a bill," he said. "What I've said is that this bill will be open for amendment. All amendments will have a chance to be offered, but we can't have an amendment process until we get on the bill."
Republicans are in the rare position of sharing Mr. Obama's desire to see the trade deals passed over the objections of many Democrats. Sen. John Thune, R-South Dakota, said Democrats were throwing the president under the bus.
"It's a question does the president of the United States have enough clout with members of his own political party to produce enough votes to get this bill debated and ultimately passed," said Senate Finance Committee Chairman Orrin Hatch, R-Utah. He said the vote represented, "a failure of the president's ability to convince members of his own party to support a piece of legislation that he himself supports."
CBS News Producer John Nolen contributed to this report.
Thanks for reading CBS NEWS.
Create your free account or log in
for more features.