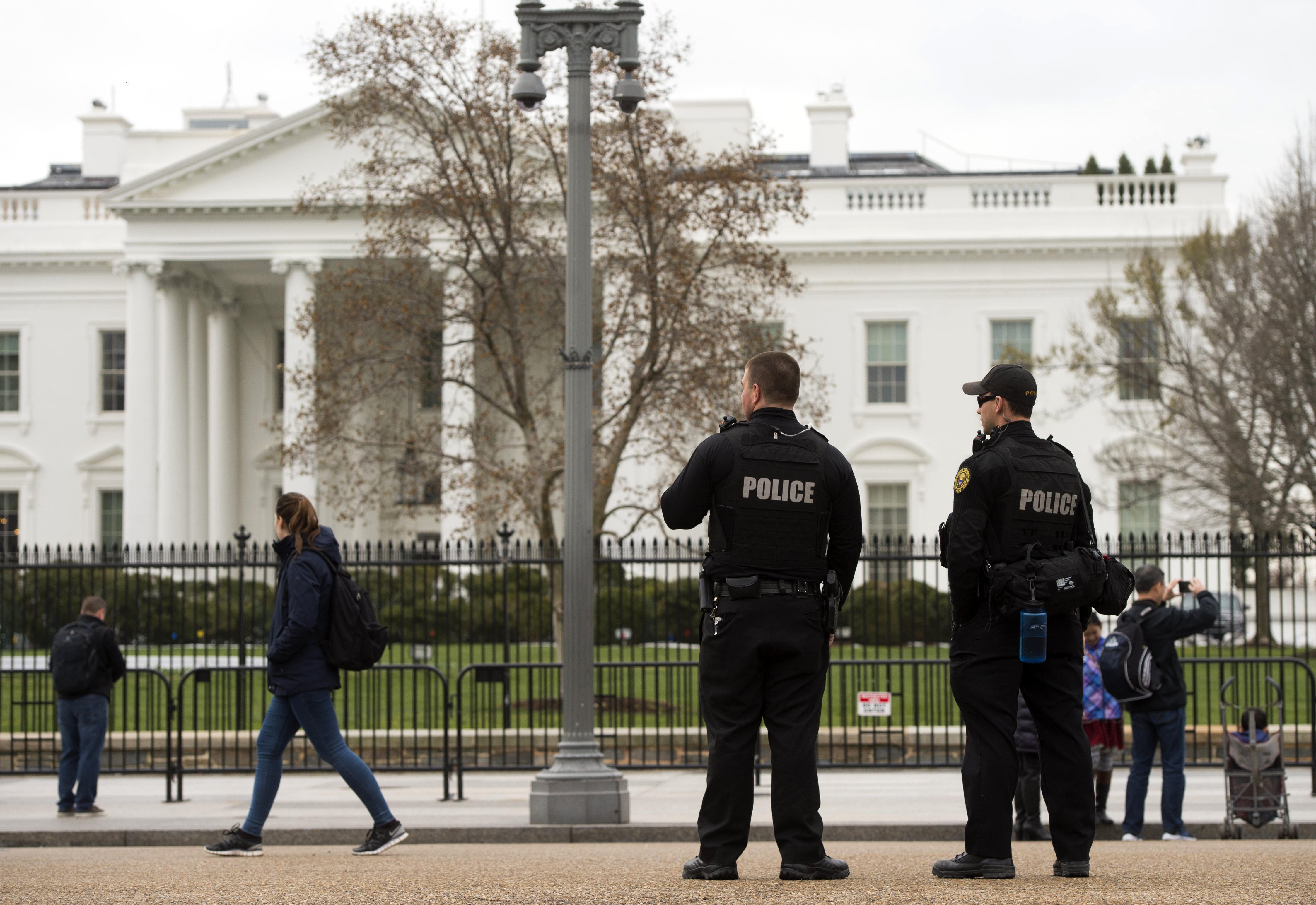 Secret Service arrests bike rack jumper near White House fence
A person was arrested Saturday after jumping over a bike rack in an apparent attempt to get to the White House fence, the Secret Service said.
The agency said in a statement that the person, who wasn't identified, was apprehended before reaching the fence on the north side of the White House along Pennsylvania Avenue.
A Secret Service source told CBS News that no weapons were recovered and no injuries were reported.
The agency said criminal charges were pending.
White House press secretary Sean Spicer praised the agency's response on Twitter.
"Individual jumped bike rack on Pennsylvania Ave, not @WhiteHouse fence. Great response by @SecretService," Spicer tweeted.
President Trump was spending the weekend away from the White House at his Florida estate.
Last week, an intruder was arrested on the other side of the White House near the South Portico entrance after making it over three fences, the Secret Service said Friday. The agency said the man was on the White House grounds for 17 minutes before he was in custody.
Thanks for reading CBS NEWS.
Create your free account or log in
for more features.