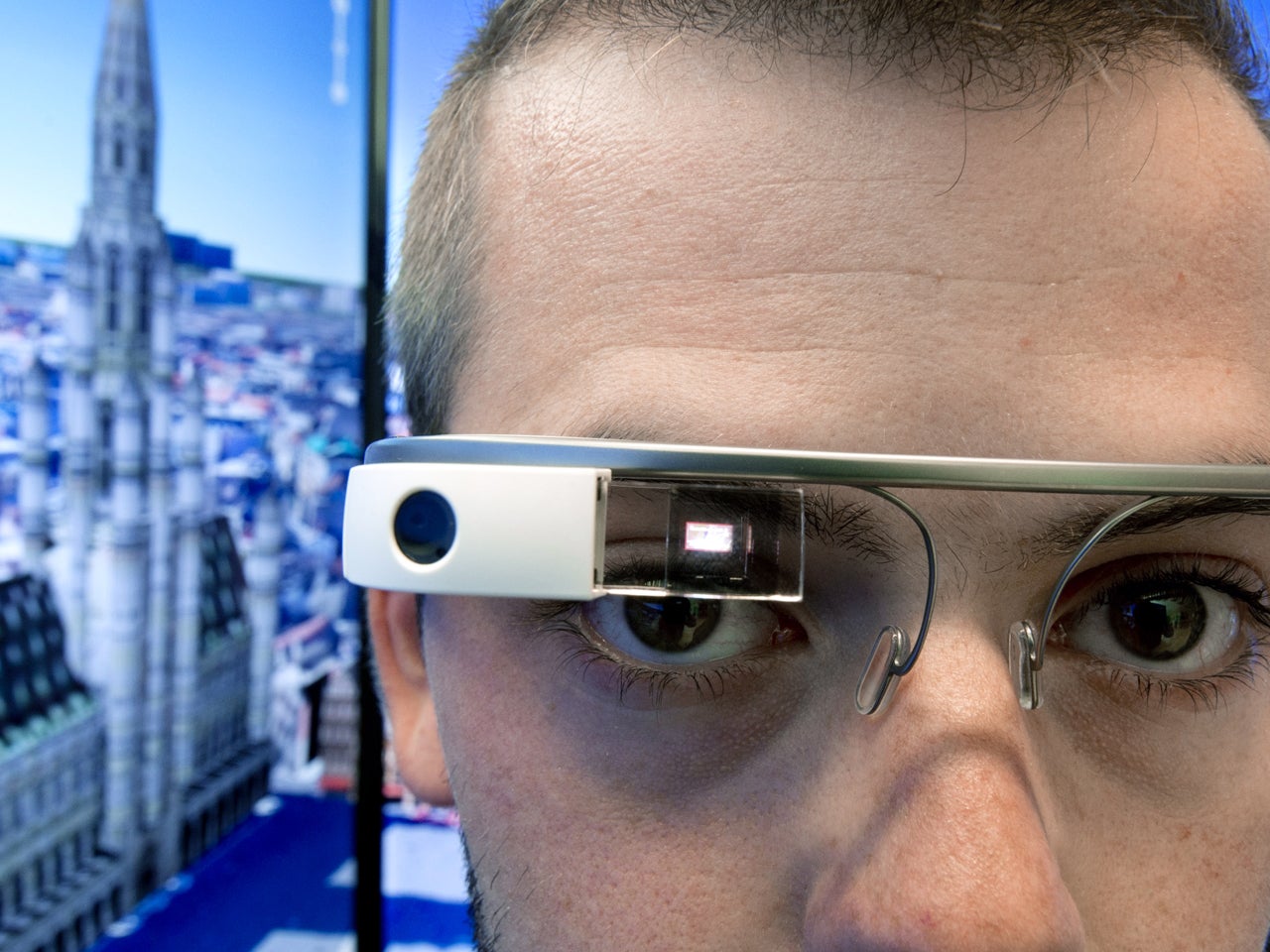 Seattle restaurant bans Google Glass wearers
If you are one of the lucky few to have Google Glass, leave it at home when dining at Seattle's Lost Lake Cafe and Lounge.

Google Glass is an augmented reality wearable device that uses voice recognition to allow the user to do a number of tasks, including recording or photographing what they see, sending messages and surfing the internet. The glasses cost about $1,500.

Nick Starr, a Seattle-based video teleconference network engineer, learned that lesson the hard way. On a post on his Facebook page, he explained that he decided to stop by the restaurant with his partner. He was then told by a female employee that they don't allow people to wear Google Glass at their establishment.

Starr claimed he had worn the glasses before while eating at Lost Lake Cafe and Lounge. He said while other staff members have been curious about it, they've never asked him to put it away or leave. When given the ultimatum this time, he decided to get up and go.

CBSNews.com confirmed with Lost Lake Cafe and Lounge that they do not allow Google Glass to be worn at their establishment. In a post on their official Facebook page, they confirmed that they asked a "rude customer" to vacate the premises because he would not remove the device.
"We kindly ask our customers to refrain from wearing and operating Google Glasses inside Lost Lake," they wrote. "We also ask that you not videotape anyone using any other sort of technology. If you do wear your Google Glasses inside, or film or photograph people without their permission, you will be asked to stop, or leave. And if we ask you to leave, for God's sake, don't start yelling about your "rights". Just shut up and get out before you make things worse."
Clarifying his stance, co-owner David Meinert said to Forbes he doesn't allow Google Glass to be worn at Lost Lake Café and Lounge and his other establishment, 5 Point Cafe, because of privacy issues.
"It's one thing to take out a camera and capture a moment, people see you doing it, they have a chance to step out if the want to," Meinert said. "With glass, people don't have a chance to do that. We want our customers to feel comfortable, not like they're being watched."
He added that if someone had come in the restaurant with a regular video camera, they would be asked to stop filming.
"I think the crazy part is that this guy comes into a diner, and is asked to change his behavior in a way that's our right to ask of him," he pointed out. "He doesn't like it, so he tries to get the server fired. It's a total (expletive) move."
Thanks for reading CBS NEWS.
Create your free account or log in
for more features.