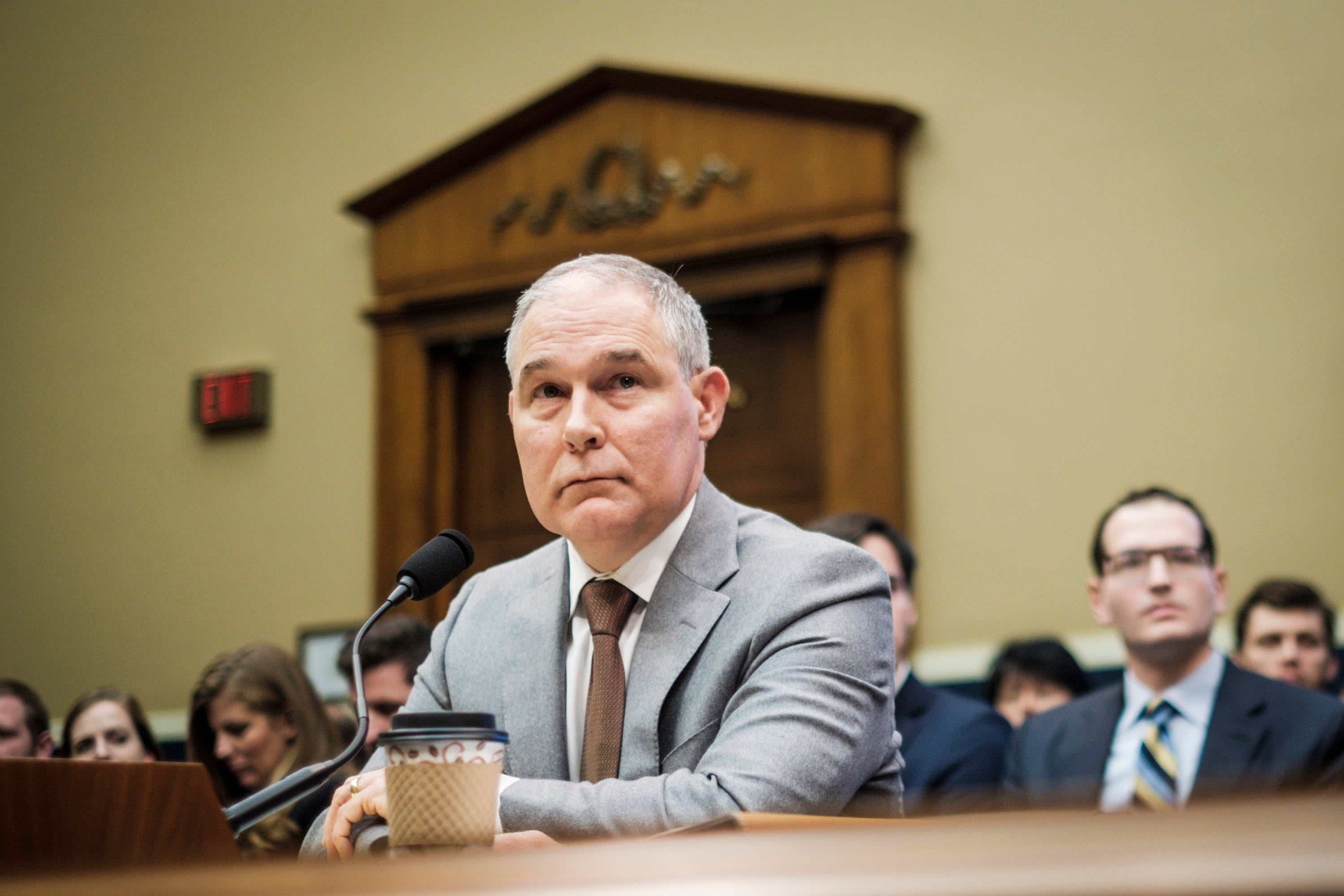 Scott Pruitt had aide ask about Chick-fil-A "business opportunity"
WASHINGTON - Environmental Protection Agency chief Scott Pruitt had an agency staffer reach out to Chick-fil-A on government email about a "potential business opportunity," emails show. The opportunity, according to one former EPA senior staff member, was exploring the possibility of a Chick-fil-A franchise for Pruitt's wife.
It was the second disclosure in as many days of Pruitt asking agency staff to do personal tasks for him. Democratic lawmakers released a transcript Monday of an interview with a top Pruitt aide who said the EPA chief asked her to reach out to the Trump International Hotel about buying a used mattress.
Federal ethics rules bar government employees from using their positions for private gain and prohibit supervisors from directing their subordinates to carry out personal errands.
EPA mails obtained by the Sierra Club under the Freedom of Information Act show Sydney Hupp, then Pruitt's scheduler, reaching out to Chick-fil-A executive Dan Cathy on May 18, 2017, for a meeting, at Pruitt's request, she wrote in the email.
"The administrator didn't mention a specific topic but I will touch base with him to see if there is one," Hupp said in one email.
She followed up the next day. "The administrator would like to talk about a potential business opportunity."
Former EPA deputy chief of staff Kevin Chmielewski said in an interview Tuesday that Millan Hupp, also a top aide to Pruitt, told him that the administrator was inquiring about the possibility of his wife acquiring a franchise with the chain.
He said Pruitt, Millan Hupp and "the Oklahoma people" were doing what they could to find a job for Marlyn Pruitt in the Washington area.
Pruitt and his aides also put out feelers among government and private contacts about interior decorator work for Pruitt's wife, according to Chmielewski, who says he was fired from the agency after challenging some of Pruitt's spending.
Neither the EPA or Chick-fil-A officials returned requests for comment.
Chick-fil-A representative Carrie Kurlander told The Washington Post, which first reported the story, that Pruitt had been interested in his wife becoming a franchise owner.
"Administrator Pruitt's wife started, but did not complete, the Chick-fil-A franchisee application," the Post quoted her as saying.
Pruitt's alleged use of his EPA position to help job-search for his family is improper because he put aides to work, and because "by using his staff he brought in the imprimatur of the agency, he invoked the authority of the agency," said Virginia Canter, ethics counsel with the Citizens for Responsibility and Ethics in Washington nonprofit. "Under no circumstances is it appropriate to do that."
One of the senators from Pruitt's state, James Inhofe, a Republican, was asked by reporters about the Chick-fil-A report Tuesday. "If that is true that is not going to be serve to his advantage," he said. "And it would not be a good thing. The problem is I've known him for so long and I just can't see him doing something like that. So I'm going to assume that's not true."
Asked about the latest disclosures, White House spokeswoman Sarah Huckabee Sanders said Tuesday, "We continue to have concerns and look into those and we'll address them."
Separately Tuesday, the Government Accountability Office said it had agreed to a Democratic senator's request to examine the legality of a politically tinged tweet from the EPA.
The GAO will conduct a legal review of the April 13 tweet from the EPA's official Twitter account, spokesman Charles Young said.
The EPA tweet noted the Senate approval of Andrew Wheeler, a former coal lobbyist who also served in the EPA under President George H.W. Bush, as the agency's new second-in-command.
The tweet added, "The Democrats couldn't block the confirmation of environmental policy expert and former EPA staffer."
Democratic Sen. Tom Udall of New Mexico asked for the GAO review, calling the tweet "partisan taunting." Udall contended the dig by the EPA-run Twitter account violated a law barring use of government appropriations for publicity or propaganda.
The review becomes the latest in a succession of federal investigations of Pruitt and his agency by the EPA's inspector general, the GAO, the White House Office of Management and Budget, and Congress.
Questioned by Udall about the EPA tweet in a Senate hearing last month, Pruitt said: "I was unaware of the tweet and that shouldn't have occurred. The agency should not have done that."
Asked for comment Tuesday, the EPA forwarded a May 23 letter by a different federal agency, the U.S. Office of Special Counsel, finding the tweet did not violate a separate law, the Hatch Act, which prohibits federal employees from engaging in political activity on the job.
Thanks for reading CBS NEWS.
Create your free account or log in
for more features.