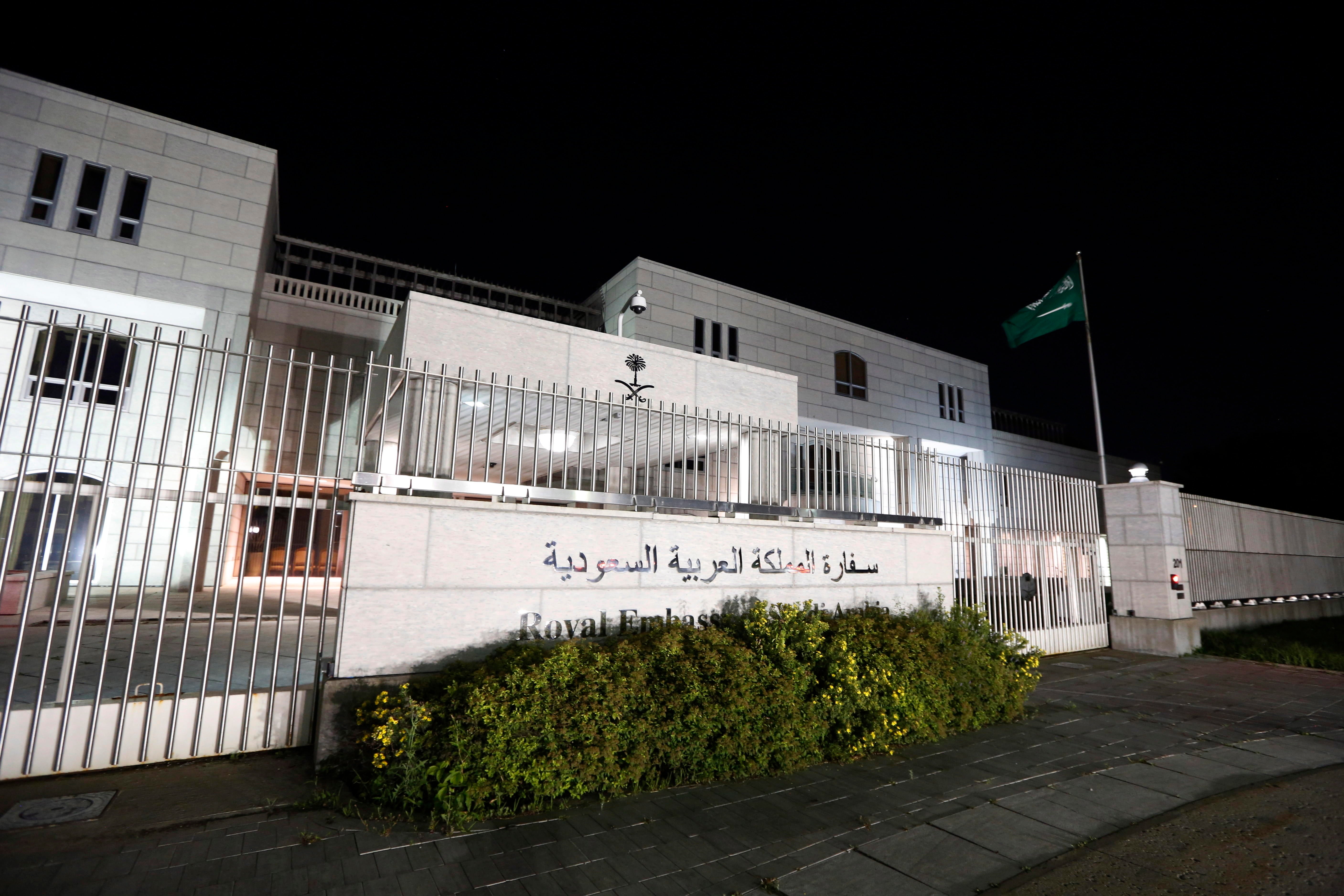 Saudi Arabia in row with Canada over women's rights activists' arrests
DUBAI, United Arab Emirates -- Saudi Arabia on Monday ordered the Canadian ambassador to leave the ultraconservative kingdom within 24 hours after his nation criticized the recent arrest of women's rights activists. The Saudi Foreign Ministry also said it would freeze "all new business" between the kingdom and Canada. Some 10 percent of Canadian crude oil imports come from Saudi Arabia.
"Any further step from the Canadian side in that direction will be considered as acknowledgment of our right to interfere in the Canadian domestic affairs," the Saudi Foreign Ministry said in an extraordinarily aggressive statement. "Canada and all other nations need to know that they can't claim to be more concerned than the kingdom over its own citizens."
It wasn't immediately clear if Ambassador Dennis Horak was in the kingdom. Saudi Arabia said it would recall its ambassador to Canada as well.
Marie-Pier Baril, a spokeswoman for Canadian Foreign Minister Chrystia Freeland, said Canada was "seriously concerned" by Saudi Arabia's actions.
"Canada will always stand up for the protection of human rights, very much including women's rights, and freedom of expression around the world," she said in a statement. "Our government will never hesitate to promote these values and believes that this dialogue is critical to international diplomacy."
The dispute appears centered around tweets by Canadian diplomats calling on the kingdom to "immediately release" women's rights activists recently detained by the kingdom.
Among those recently arrested is Samar Badawi, whose brother Raif Badawi was arrested in Saudi Arabia in 2012 and later sentenced to 1,000 lashes and 10 years in jail for criticizing clerics. His wife, Ensaf Haidar, is now living in Canada.
Freeland tweeted about the arrests on Thursday.
"Very alarmed to learn that Samar Badawi, Raif Badawi's sister, has been imprisoned in Saudi Arabia," she wrote. "Canada stands together with the Badawi family in this difficult time, and we continue to strongly call for the release of both Raif and Samar Badawi."
Human Rights Watch said Wednesday that Saudi Arabia had also arrested women's rights activist Nassima al-Sadah, the Reuters news agency reported. Badawi and al-Sadah were the latest to be caught up in a government crackdown which has seen more than a dozen women's rights activist targeted since May, Reuters reported.
Saudi Arabia ended in June its long practice of not allowing women to drive automobiles in the Sunni kingdom. However, supporters of women's rights were arrested just weeks before the ban was lifted, signaling that only King Salman and his powerful son, Crown Prince Mohammed bin Salman, will decide the pace of change.
Saudi women still need permission from male guardians to travel abroad or marry.
The diplomatic dispute with Canada may be part of that assertive foreign policy pushed by Crown Prince Mohammed under his father. Germany similarly has found itself targeted by the kingdom in recent months over comments by its officials on the Saudi-led war in Yemen.
It isn't immediately clear what new business could be affected between the two countries. Bilateral trade between the two nations reached $3 billion in 2016, with tanks and fighting vehicles among the top Canadian exports to the kingdom, according to government statistics.
Saudi Arabia in recent years has expelled Iran's ambassador over attacks on its diplomatic posts following its 2016 execution of a prominent Shiite cleric.
Thanks for reading CBS NEWS.
Create your free account or log in
for more features.