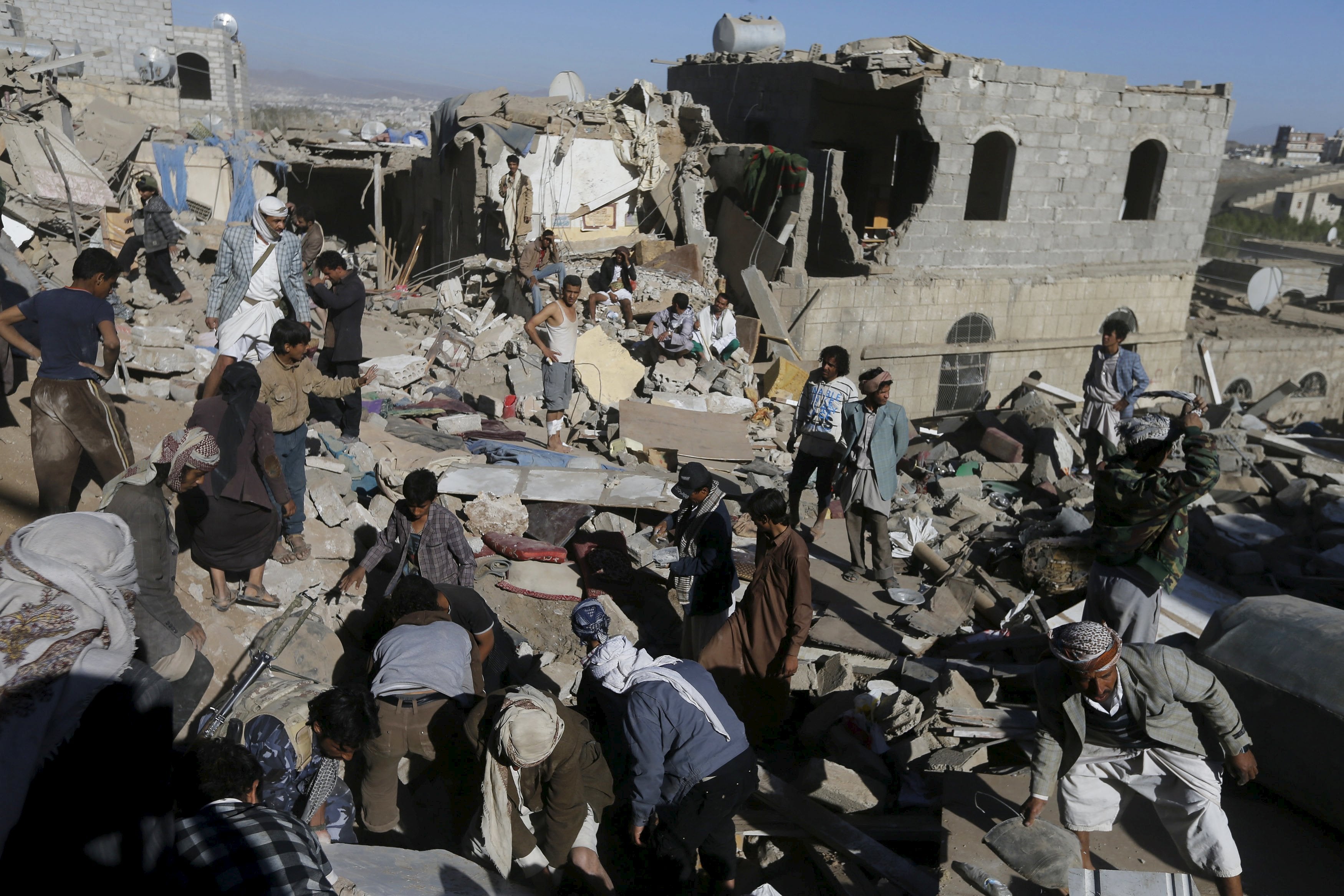 Saudis say Yemen rebels killed in cross-border attack
RIYADH, Saudi Arabia -- A cross-border attack on Saudi Arabia by Yemeni rebel forces resulted in late-night clashes that left three Saudi soldiers and "dozens" of Yemeni rebels dead, according to the Saudi Defense Ministry.
A ministry statement said that a group of Yemen's Shiite rebels attacked "border posts and control points" in the southern Saudi province of Najran late Thursday night. Saudi forces, backed by air force fighter jets, repelled the attack, the statement said.
A Saudi-led coalition of mostly Sunni Arab nations has been conducting airstrikes inside Yemen for more than a month, seeking to blunt the advance of rebel forces who have overrun the capital, Sanaa, and were advancing deep into southern Yemen. The Shiite rebels, known as Houthis, are allied with military and security forces loyal to ousted former president Ali Abdullah Saleh.
The Saudi claims about the thwarted cross-border attack came as residents and Houthi-controlled media said new airstrikes in residential areas of Sanaa overnight had left between 10 and 20 people dead, including women and children.
The World Health Organization, meanwhile, said the death toll from just more than a month of fighting inside Yemen had hit 1,250. The United Nations health agency warned the humanitarian situation in the impoverished Arab country was "deteriorating."
Yemen's Western-backed president, Abed Rabbo Mansour Hadi, fled the capital earlier this year after being placed under house arrest by the rebels. Hadi temporarily set up a provisional capital in the southern port city of Aden, but later fled the country as the rebels forces advanced on Aden. Hadi now operates from the Saudi capital, Riyadh.
Despite more than a month of airstrikes, the campaign has largely failed to halt the rebel advance into southern Yemen. However the Saudi government claims its coalition campaign has destroyed much of the rebel stockpile of missiles and heavy weapons.
The United Nations estimates than more than 500 Yemeni civilians, including more than 100 children, have been killed by airstrikes and violence. But Hadi's government puts the civilian death toll at more than 1000.
Thanks for reading CBS NEWS.
Create your free account or log in
for more features.