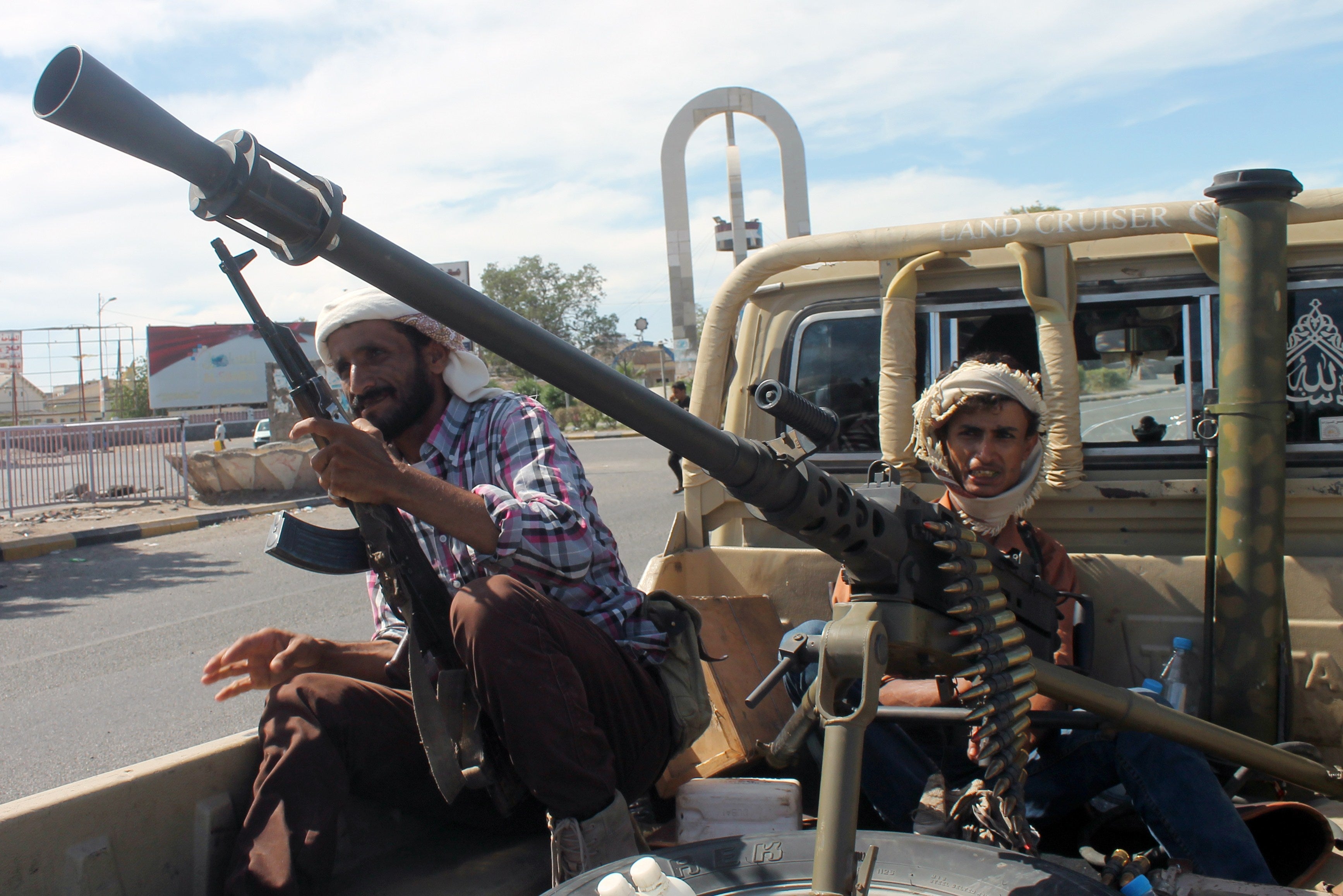 Saudis halt flights amid Houthi shelling
SANAA, Yemen -- Saudi Arabia's state airline suspended flights to a southern airport Tuesday along its border with Yemen amid shelling by Shiite rebels targeted in kingdom-led airstrikes.
The border area of Najran, where Saudia halted flights, came under attack from shelling by the Houthi rebels in neighboring Yemen, Yemeni tribal leaders said. They said the cross-border fire killed two Saudi civilians and damaged buildings.
The tribal leaders, who spoke on condition of anonymity for fear of reprisals, also said the Houthis captured a number of Saudi soldiers. Saudi media and defense officials had no immediate comment on the report.
Last week, three Saudi troops and dozens of rebels were killed in the fighting in the area. On Tuesday, Saudia said flights to and from the area would be suspended until further notice, without elaborating.
A Saudi-led coalition began bombing Houthi rebels and their allies on March 26. The airstrikes and fighting on the ground have killed hundreds and displaced at least 300,000 Yemenis.
Tuesday's assault into Saudi Arabia underscored how the Iranian-backed Houthis are still capable of launching major operations despite the airstrikes targeting them and their allies - military units loyal to former president Ali Abdullah Saleh.
In southern Yemen, residents in Yemen's war-torn city of Aden said that Houthis advanced to a large section in the city, forcing hundreds of families to flee to safer areas.
The residents, after being trapped inside their homes for weeks in the Tawahi district, said they were fleeing after Houthi rebels shelled and stormed the area, taking over mountains surrounding the district.
Mona Mohsen, one of the residents, said panic and the sound of gunfire sent people rushing into the streets.
Thanks for reading CBS NEWS.
Create your free account or log in
for more features.