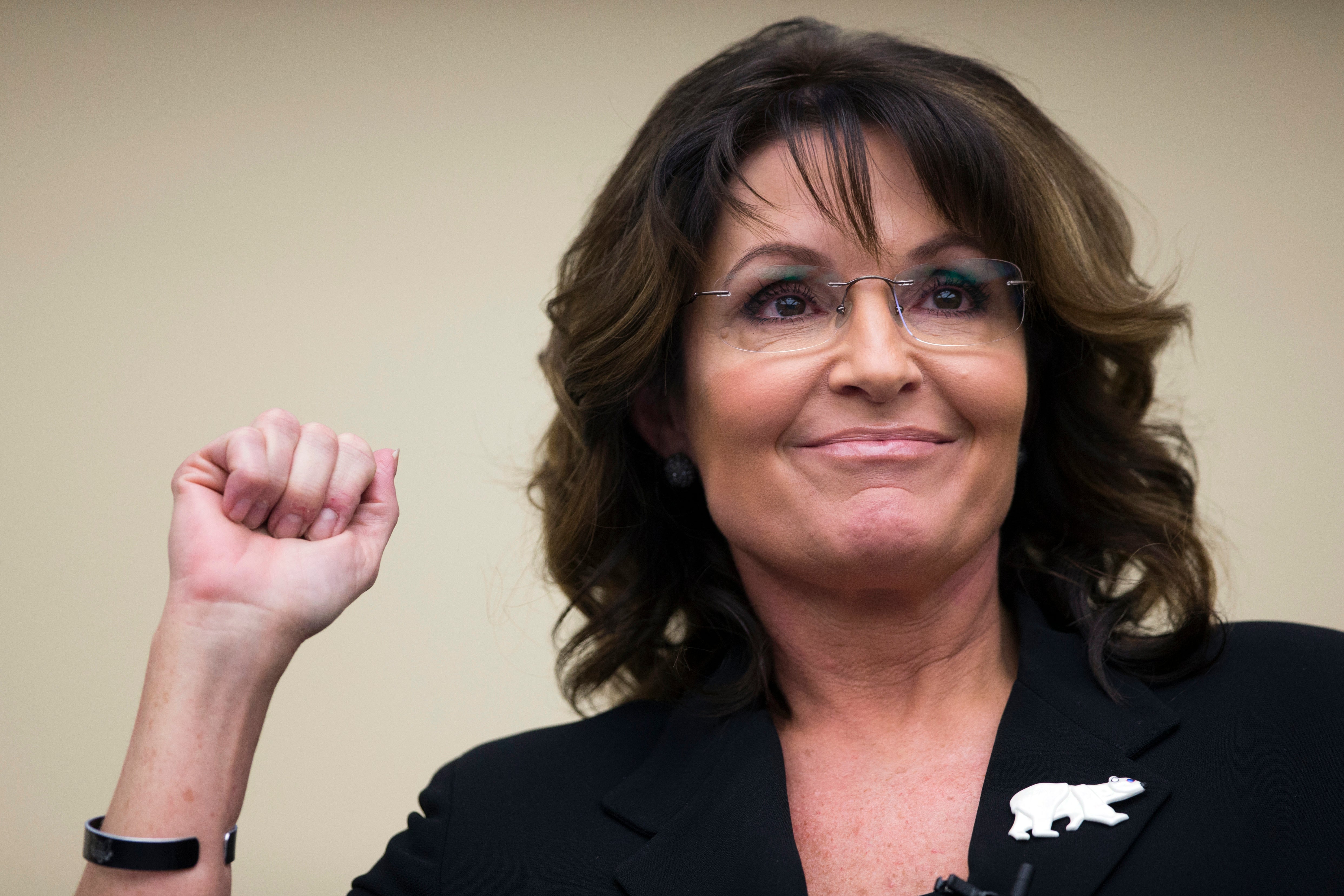 Sarah Palin sues New York Times for tying her ads to mass shooting
NEW YORK -- Former vice presidential nominee and Alaska governor Sarah Palin is accusing The New York Times of defamation over an editorial that linked one of her political action committee ads to the mass shooting that severely wounded then-Arizona Congressman Gabby Giffords.
In the lawsuit filed in Manhattan federal court Tuesday, Palin's lawyers say the Times "violated the law and its own policies" when it accused her of inciting the 2011 attack that killed six people.
The lawsuit refers to a June editorial in the Times on the recent shooting of Louisiana Congressman Steve Scalise. The editorial was later corrected.
Palin is seeking damages to be determined by a jury.
A spokeswoman for the Times, Danielle Rhoades Ha, says they haven't seen the lawsuit but will defend against any claim vigorously.
Fact checkers backed up Palin's claim that the editorial was factually incorrect. "We're glad to see this fixed in the editorial, but it's not a good sign that the debunked talking point was included as fact in the editorial of a major media outlet," the Washington Post Fact Checker wrote earlier this month.
Thanks for reading CBS NEWS.
Create your free account or log in
for more features.