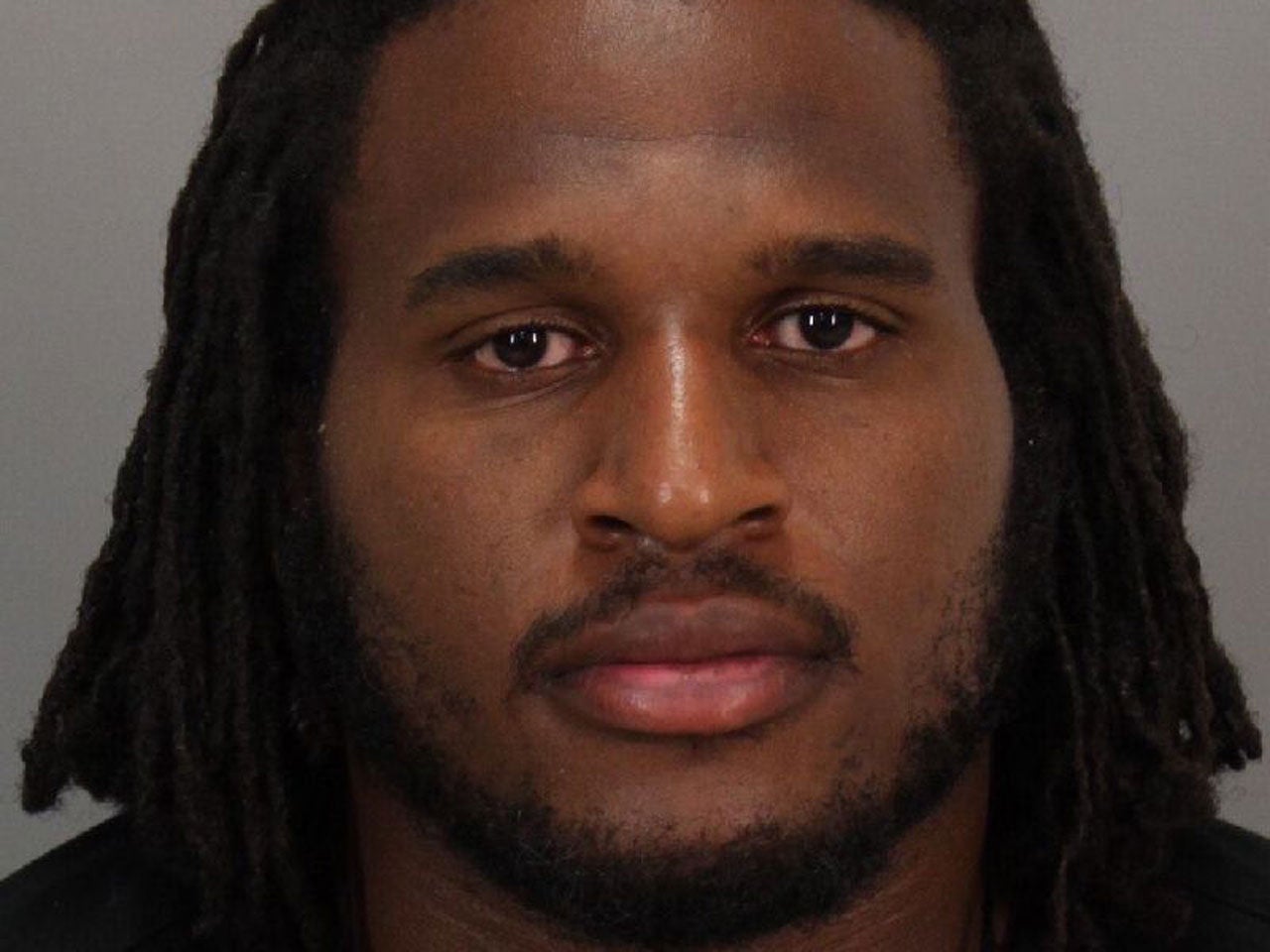 San Francisco 49ers star Ray McDonald arrested on domestic violence charges
SAN JOSE, Calif. - Ray McDonald, a star defensive end for the San Francisco 49ers, was booked into jail early Sunday on domestic violence charges.
He posted bail later Sunday and has been released.
San Jose Police Sgt. Heather Randol told CBS San Francisco officers responded to reports of violence around 2:45 a.m., in an upscale neighborhood.
McDonald, 29, was subsequently taken into custody without incident and booked into Santa Clara County Jail.
McDonald, 29, was later released after posting $25,000 bail. He wouldn't discuss what happened with television news reporters.
"I can't say too much, not right now, but the truth will come out. Everybody knows the kind of person that I am," McDonald said. "I'm a good-hearted person."
Police arrested McDonald after his pregnant fiancee showed them bruising on her neck and arms, reports CBS News correspondent Vladimir Duthier.
Other 49ers were allegedly present at the time of the arrest, reports the Bee, including tight end Vernon Davis and defensive end Demarcus Dobbs.
Responding to incident, San Francisco 49ers general manager Trent Baalke issued the following statement: "The 49ers organization is aware of the recent reports regarding Ray McDonald and we take such matters seriously. As we continue to gather the facts, we will reserve further comment."
McDonald was drafted by San Francisco in the third round in 2007, and has been a leader and a stalwart on one of the NFL's best defenses in recent years.
It is too early to say exactly what penalty the league will give McDonald, but last week NFL Commissioner Roger Goodell announced tougher penalties for all players accused of domestic violence.
The change came after Goodell received scathing criticism for his handling of the Ray Rice incident. The star Baltimore Ravens running back was given a two-game suspension after video showed him dragging his unconscious then-fiancee out of an elevator following a dispute.
In a letter and memo sent to all 32 teams owners, and obtained by CBS News, Goodell said he "didn't get it right" in giving Baltimore Ravens running back Ray Rice a two-game suspension for allegedly hitting the woman who is now his wife.
An initial offense of this sort will draw a six-week ban without pay, although the memo says "more severe discipline will be imposed if there are aggravating circumstances such as the presence or use of a weapon, choking, repeated striking, or when the act is committed against a pregnant woman or in the presence of a child."
In the case of a suspension for a second offense, the memo says, a player "may petition for reinstatement after one year but there is no assurance that the petition will be granted."
This isn't the first recent arrest of a 49er player. The team has had more arrests than any other NFL team since 2012 -- McDonald's arrest is the 10th.
Thanks for reading CBS NEWS.
Create your free account or log in
for more features.