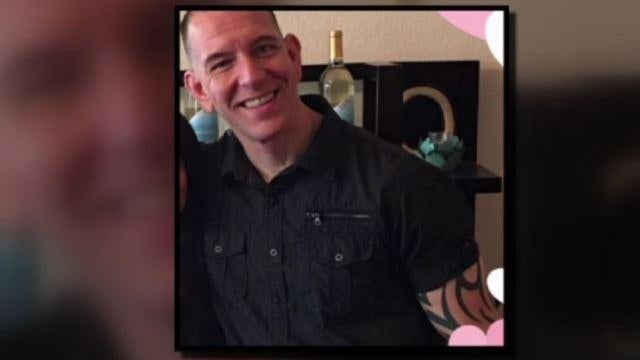 San Bernardino prosecutor punished for comments about Maxine Waters, Michelle Obama
SAN BERNARDINO, Calif. -- A Southern California prosecutor was disciplined Monday after posting to social media crude and profane comments about U.S. Rep. Maxine Waters, former first lady Michelle Obama, Mexican immigrants and the victim of a police shooting. Michael Selyem, a veteran deputy district attorney who handles gang prosecutions in San Bernardino County, was placed on administrative leave while an investigation is conducted, the district attorney's office said. He could ultimately lose his job.
In Facebook and Instagram posts, Selyem used offensive language to describe Waters, a Los Angeles Democrat who last month called on supporters to harass members of President Donald Trump's Cabinet over the administration's separation of families under the zero-tolerance immigration policy.
Selyem used a profane term for women's anatomy to refer to the "loud mouthed" Waters and said "you would think someone would have shot this bitch by now," the Southern California News Group reported.
Selyem's other since-delated posts included a doctored picture of Michelle Obama holding a sign saying "Trump grabbed my penis" and one of a man in a giant sombrero with the caption "Mexican word of the day: Hide."
He also posted about a person shot by police that called him a crude name and said he "got exactly what he deserved." It wasn't immediately clear whether the police shooting occurred in San Bernardino County or elsewhere.
The Southern California News Group said Selyem hung up on a reporter who reached him by phone. An email message and phone call from The Associated Press was not returned.
District Attorney Mike Ramos said he learned of the comments two weeks ago after other attorneys in the office complained. While individuals have free speech rights, these must be balanced with the need for ethical and unbiased prosecutors, he said.
"There's a line that you cross that it impacts the work of your office," Ramos told the AP. "The public has trust in us, and we have to be really careful."
The district attorney's office in the county of 2 million people east of Los Angeles is developing a policy on social media use. It already has a policy on what constitutes professional conduct, Ramos said.
District Attorney-elect Jason Anderson told the Register on Friday that Selyem's comments are "not a reflection of the image I would like to portray of the DA's office."
U.S. Rep. Peter Aguilar, a Democrat who represents San Bernardino, tweeted that Selyme should be fired immediately.
"We cannot allow racism and bigotry to have a place in our society, especially not in our government," he wrote.
Selyem, 50, joined the DA's office 12 years ago and is the lead prosecutor in the Central Hardcore Gang Unit.
Selyem apparently posted one of the comments in response to a Facebook post about controversial comments Waters made last month in which she apparently advocated for the public harassment of Trump administration members at public places.
Since Waters made the comments, several administration officials have been heckled and harassed, including White House Press Secretary Sarah Huckabee Sanders and Homeland Security Secretary Kirstjen Nielsen.
Critics said the posts called into question Selyem's objectivity and professionalism as a criminal prosecutor.
However, San Bernardino attorney Stephen Levine, who knows Selyem as an online friend and has faced him in court, called Selyem "very disciplined and ethical."
"I have seen no evidence that his personal beliefs have influenced his professional responsibilities and prefer to give him the benefit of the doubt," Levine said.
Thanks for reading CBS NEWS.
Create your free account or log in
for more features.