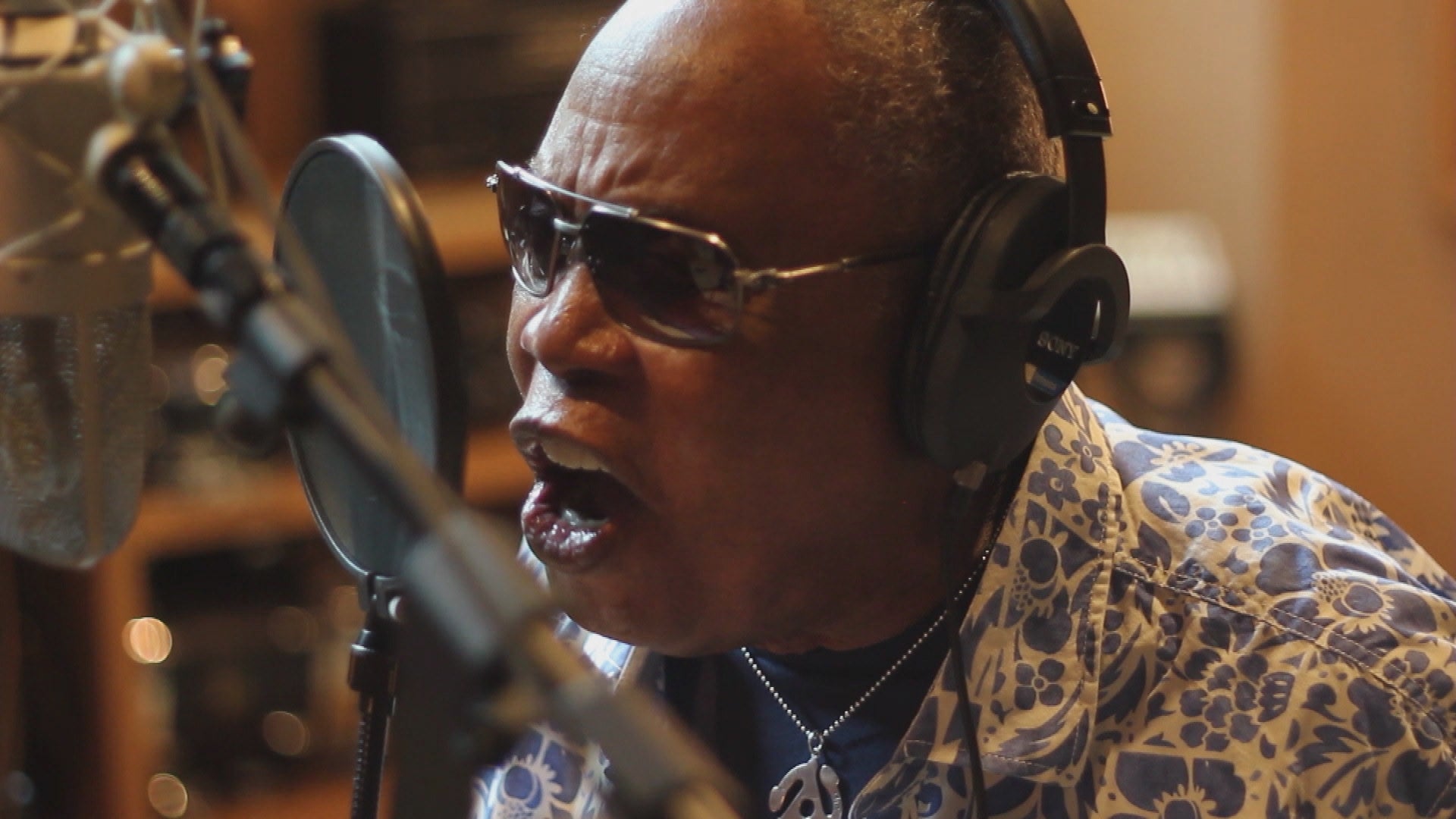 Sam Moore: The original "Soul Man"
A summer song fit for any season, "Soul Man" was a very big hit for Sam Moore and Dave Prater back in 1967. Nearly half a century later Sam Moore is still very much the "Soul Man" and more than eager to share his story with Anthony Mason:
In the 1960s, Sam Moore was one half of soul music's most explosive duo. Sam & Dave were known as "double dynamite" and "the sultans of sweat."
"We were electrifying. You know. Because we had no act," said Moore.
"What do you mean you had no act?" asked Mason.
"All we did is go out there and sing and preach and scream," said Moore. "We didn't have no steps like the Four Tops or the Temps."
"It worked," Mason said.
"It did. It did," Moore laughed. "It did my friend, it did."
In the mid '60s, their string of 10 straight top 20 R&B hits would include two soul masterpieces, "Hold On, I'm Comin',"and "Soul Man," recorded in the Stax studios in Memphis, Tennessee.
The same booth where the duo stood and recorded their hits is now a museum.
The 78-year-old's pleading tenor, which Rolling Stone magazine ranked as one of the 100 greatest voices of the rock era, developed in church as a boy.
In the beginning, Moore actually wanted to be a preacher.
"I would get out, you know, on Saturdays and put a table out front," Moore said. "And I had a comic book, opened it up, that was my Bible. And I think I repeated the Lord's Prayer about 40 times."
Moore's mother would be watching. "But where my mother took issue with me - when I would come out from around my pulpit and I would pass the hat," he recalled with a laugh.
"I love the comic book as Bible part," Mason said.
"Yes, yes. Archie," said Moore.
Moore's music career began in gospel groups. In 1957, he was set to replace the great Sam Cooke in "The Soul Stirrers."
"And I was supposed to leave Monday and go to Chicago and be fitted for clothing and do our first traveling job in the car and sing," said Moore.
But that night he went to a Jackie Wilson concert.
"He was singing and the winking and the blinking and gyrating the body," Moore explained. "I saw men screaming and women, and I said that's what I want to," laughed Moore.
"That's what you want to do?" asked Mason
Moore said it was he wanted to do, but "well, coward me, I hid," said Moore.
"From the Soul Stirrers?" Mason asked.
"Yeah, I did," said Moore.
The gospel group left without Moore.
"They had to because they couldn't find me," Moore laughed.
Moore would meet Dave Prater at a Miami nightclub. Their routine came together by accident. The two didn't even rehearse.
"It was all spontaneous?" Mason asked.
"Spontaneous. We used the stage in the nightclubs like a pulpit. I preached. You would hear people from the audience go, 'Say it, Sam. Tell the truth, Sam,'" said Moore.
Producer Jerry Wexler caught their act, signed the duo to Atlantic Records then shipped them off to Memphis.
Stax would pair Sam & Dave with two young songwriters, Dave Porter and Isaac Hayes.
Hayes, who later had his own huge hit, "Shaft," would back the new duo with Stax distinctive brass section.
In the Stax studio, Moore showed "CBS Sunday Morning" how Hayes would be teaching. Moore said Hayes would say, "this is what I want in the horn."
"So actually the horns sound, the Memphis horns sound, that's basically Isaac," said Moore.
Stax's star act was Otis Redding. But when the label's legendary Soul Revue would tour, Sam & Dave stole the show.
Sam Moore's relationship with Dave Prater was always tumultuous, and never recovered after Prater shot and wounded his own wife in a domestic dispute in 1968.
"What did you say to him after the incident?" Mason asked.
"I remember saying to him in the room, 'I'll sing. I'll even record with you. But I'll never talk to you again. Never,'" said Moore. And I didn't for 12-and-a-half years. Didn't."
Their performance on "Saturday Night Live" in 1980 would be one of their last together. Prater died in a car accident eight years later.
Moore said he still hasn't mourned Prater.
"I feel bad that he died the way he did. I feel bad that we never got a chance to - maybe we could have done something, because of the name. And the name was still worth something," said Moore.
Sam had his own long battle with drugs. It would take Joyce Moore, his wife and manager, to break him of his addictions.
"And she just stayed right there. You know, because junkies are liars. They're abusers. They're cons. And all that into one she had to endure," said Moore.
"What would have happened if Joyce hadn't come along?" asked Mason.
"Oh, I would have been dead," said Moore.
But at 78, that voice has lost none of its power.
He just recorded a tribute to George Jones with the country band Nu-Blu. The single is on iTunes.
A few years ago he brought down the house with Bill Medley of the Righteous Brothers at the Songwriters Hall of Fame gala.
And he passes on the heritage to kids at the Stax Musical Academy.
Sam Moore has always been uncomfortable being called the original "Soul Man."
"But I know this, at the end of the night, before I leave the stage, I better do 'Soul Man'," said Moore. "Gotta do it. Do I get tired? Ya, but you know what, when they go into it and I look up and see them jumpin' up and down, it all leaves."
"It's an honor to do it man. It's an honor," said Moore.
For more info:
Thanks for reading CBS NEWS.
Create your free account or log in
for more features.