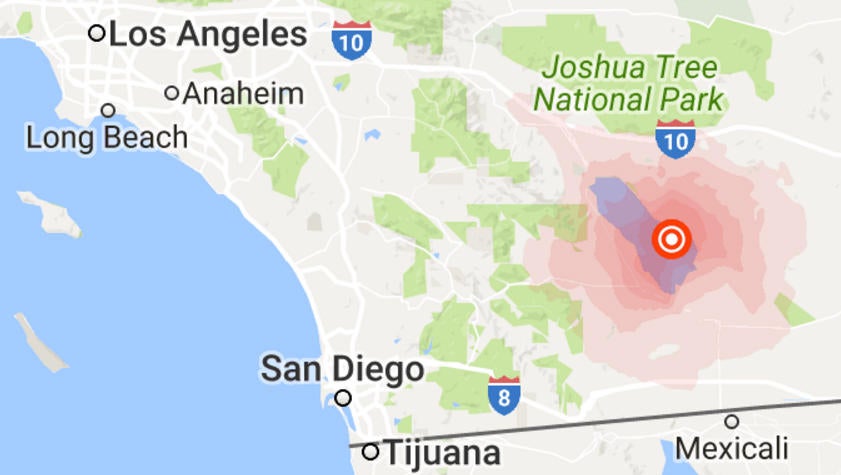 Earthquake advisory issued for Southern California
LOS ANGELES A swarm of earthquakes that rattled the Salton Sea area earlier this week has increased the probability of a major quake hitting Southern California, CBS Los Ageles reports.
The California Office of Emergency Services (OES) issued an earthquake advisory warning residents and officials in Ventura, San Diego, San Bernardino, Riverside, Orange, Los Angeles, Kern and Imperial counties that there was a greater possibility of a major earthquake through Oct. 4.
More than 140 seismic events have been recorded near Bombay Beach along the Salton Sea – a lake that sits on the San Andreas fault northeast of San Diego – beginning Monday and ranging from magnitude 1.4 to 4.3, according to U.S. Geological Survey (USGS) seismologists.
"California is earthquake country. We must always be prepared and not let our guard down," said OES Director Mark Ghilarducci. "The threat of an earthquake on the San Andreas fault hasn't gone away, so this is another important opportunity for us to revisit our emergency plans and learn what steps you need to take if a significant earthquake hits."
The swarm occurred in a region known as the Brawley seismic zone, which is located near a fault network that connects the southernmost end of the San Andreas fault with the Imperial fault.
Scientists say some of the cross-faults are positioned to potentially add stress to the San Andreas fault and the San Jacinto fault system when they rupture.
According to the USGS, preliminary data indicated a roughly one percent chance of a magnitude 7 or greater earthquake being triggered on the Southern San Andreas fault within the next seven days, "with the likelihood decreasing over time."
In a tweet posted on Friday, seismologist Dr. Lucy Jones said the swarm "is over & increased risk mostly gone" – although she followed up with a tweet saying that doesn't mean "no threat."
The most recent quake in the swarm above magnitude 2.4 was a magnitude 3.2 temblor that struck around 11 a.m. Thursday.
Thanks for reading CBS NEWS.
Create your free account or log in
for more features.